Past Event: 1001 Nights: Introducing Brooklyn Brewery's New Beer
When:
Wednesday, July 10, 2019, 7:00pm
This event has passed.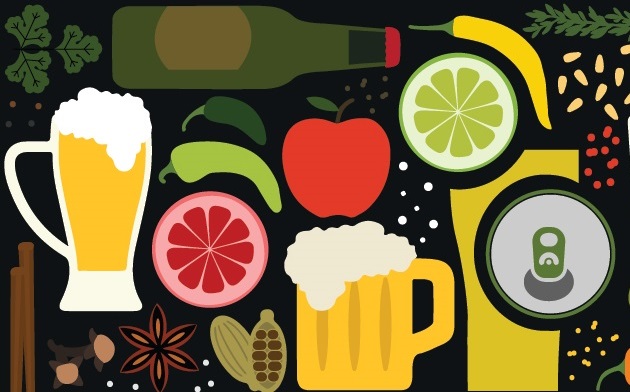 Get the inside story -- and an exclusive first taste -- of Brooklyn Brewery's latest beer.

Legendary Brooklyn Brewery brew master Garrett Oliver and intrepid spice hunter Ethan Frisch, co-founder of the single origin spice company Burlap & Barrel, introduce 1001 Nights, the bold new Brooklyn Brewery beer they've just collaborated on using Burlap & Barrel spices. In an unusual twist inspired by Middle Eastern flavors, 1001 Nights is infused with ground black lime and cardamom from the cloud forests of Guatemala. To kick off the evening, Oliver and Frisch will sit down with Edible Manhattan's editor-in-chief Ariel Lauren Wilson for a conversation about their work roaming the globe looking for inspiration and the world's most incredible spices.

Afterwards, we invite you to try 1001 Nights for yourself at an outdoor tasting on the Museum's Terrace overlooking Central Park. A surprise, "unexpected" bite from beloved NYC bakery, Amy's Bread, will also be served.

To view all of our Unexpected Pairings summer tasting events, click here. 

About the Speakers: 
Ethan Frisch is a native New Yorker, entrepreneur, and activist around issues of intercultural communication and social justice. In 2019, he launched Burlap & Barrel, a single-origin spice company that works directly with farmers to source the freshest and most interesting local spice varietals around the world, now used in the kitchens of Eleven Madison Park, Mission Chinese Food, and Momofuku.

Garrett Oliver has served as brewmaster at Brooklyn Brewery for 25 years. He is also editor-in-chief of The Oxford Companion to Beer and author of the James Beard Award-winning book The Brewmaster's Table (2003). When he's not traveling around the world, Oliver can be found developing new recipes and overseeing daily operations at the Brooklyn Brewhouse. 

About the Host: 
Ariel Lauren Wilson is a freelance journalist and the editor-in-chief of Edible Manhattan and Edible Brooklyn, two quarterly magazines and websites that tell the story of how the city eats and drinks.
Our Supporters
Unexpected Pairings is made possible in part by Elizabeth Belfer.