Past Event: New York Silver: Conversation on the Craft
When:
Tuesday, September 26, 2017, 6:30pm
This event has passed.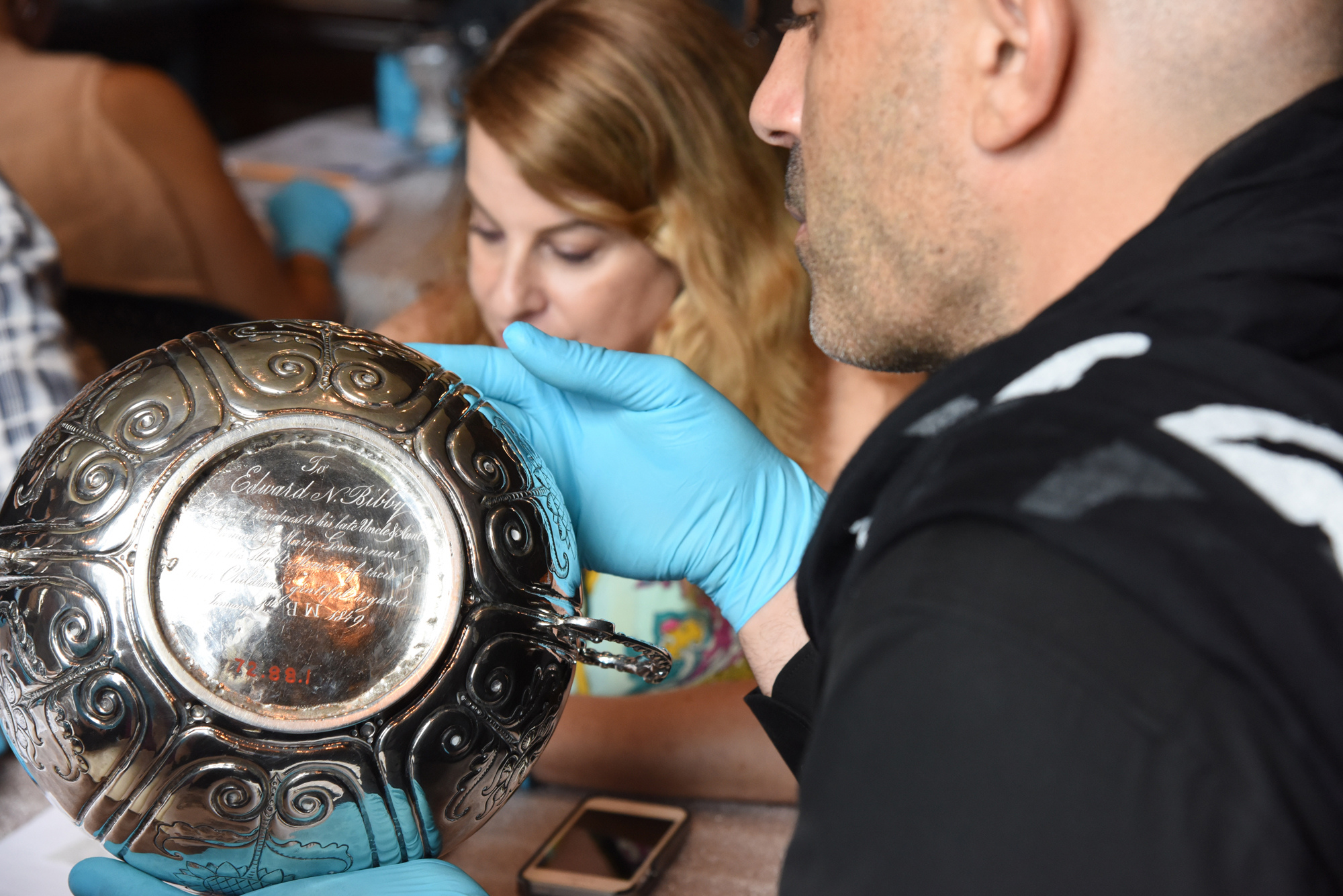 In celebration of our new exhibition, New York Silver: Then and Now, join three contemporary artists and metalworkers, Ted Muehling, Myra Mimlitsch-Gray, and Preston Jones for a discussion about their latest work -- and silver as an art form today -- with Wendy Goodman, Design Editor at New York magazine. Muehling, Mimlitsch-Gray, and Jones are three of the 24 artists commissioned by the Museum of the City of New York to create new works in silver for this exhibition inspired by the historic pieces in the Museum's own collection. 

Join us outside the gallery at 5:30 pm for an introduction to New York Silver: Then and Now with curator Jeannine Falino. The 30-minute introduction will conclude at 6:00 pm when the doors to the auditorium open. The program will begin at 6:30 pm. 

Reception to follow the program. 

About the Speakers: 
Ted Muehling has been designing jewelry and decorative objects inspired by organic forms found in nature since 1976. Avoiding the conventions of industrial design, he works on his own designs in an artisanal fashion allowing serendipitous surprises to occur.

Myra Mimlitsch-Gray earned her Master of Fine Arts degree at Cranbrook Academy of Art in 1986, and her Bachelor of Fine Arts degree from Philadelphia College of Art in 1984. A professor at the State University of New York at New Paltz, Mimlitsch-Gray has received numerous awards for her work.

Preston Jones is a silversmith in the Hollowware Makers Department at Tiffany & Co. where he creates sterling silver serving dishes, table top accessories, and professional sports trophies. Jones attended SUNY New Paltz, the Fashion Institute of Technology, and the University of New Haven. 

Wendy Goodman (moderator) has served as New York magazine's Design Editor since October 2007. She is responsible for New York's twice-annual design issues and regular "Great Room" features. She also produces the annual "Design Hunting" magazine.