Keys to the City: BX Marks the Spot
When:
Saturday, May 14, 2022, 10:00am
This event has passed.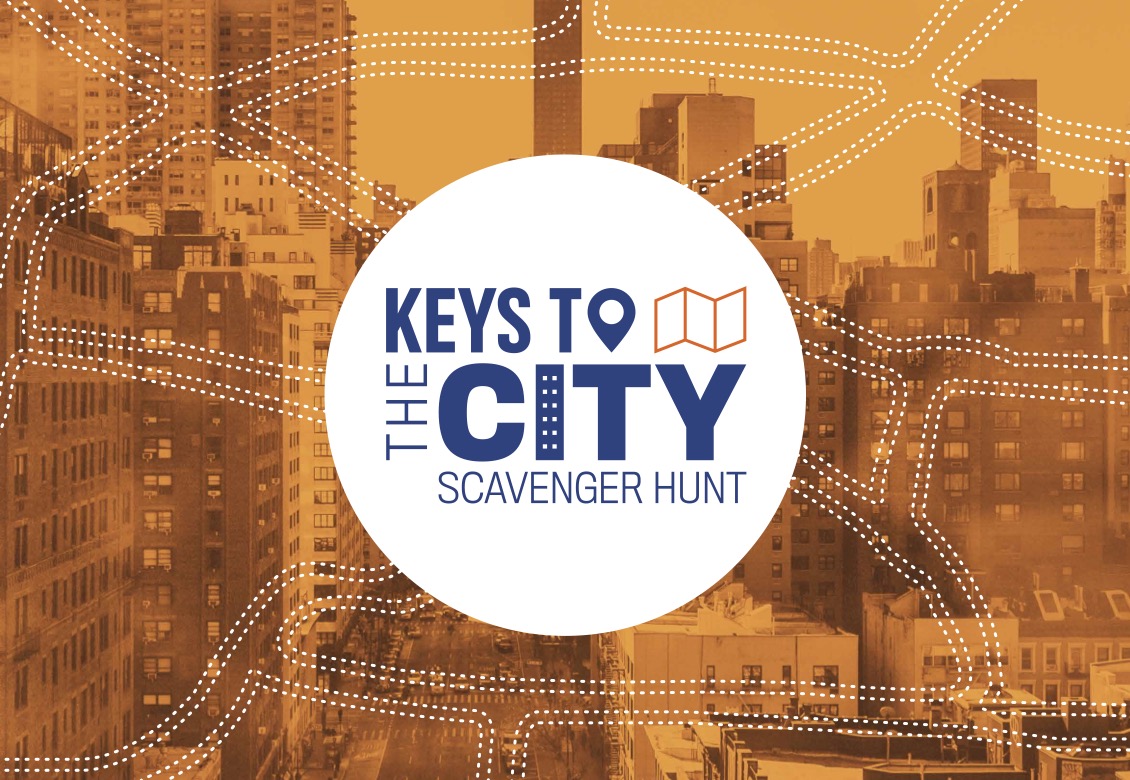 50 Clues & 1 Grand Prize. Unlock secret places, historic haunts, and new views as you and your team solve clues in our daylong scavenger hunt. Teams will solve clues in five of the Bronx's most vibrant neighborhoods: Belmont, Fordham Heights, Crotona, Concourse, and Mott Haven. These neighborhoods are home to everything from the Bronx's Little Italy to Fordham University to The Bronx Museum of Arts to the New York Yankees. Participants can expect to stroll down Arthur Avenue, discover the Bronx's notable art and architecture, and take in the memorable sights and sounds of the borough where Hip-Hop was born!
In one adventurous day, you'll encounter the past, present, and future of the Bronx as you document your journey, all while helping us raise vital funds to support the Museum. This past year has proven that it takes grit and determination to make it in New York. Do you and your friends have what it takes to hold the Keys to the City?
 
Saturday, May 14, 2022
10:00 am  |  Registration & Clue Packet Pick-up at Ciccarone Park 
10:00 am to 2:00 pm  |  Scavenger Hunt through Belmont, Fordham Heights, Crotona, Concourse, and Mott Haven
3:00 pm to 5:00 pm  |  Closing Party & Award Ceremony back at the Museum of the City of New York

As of April 1, 2022, the Museum has paused our vaccination and mask requirements. Guests are welcome to wear a mask if they so choose. Any updates to our COVID policies will be posted at mcny.org/visit. All clues are located outdoors, and the Hunt is designed to be done in a safe, socially distant manner.
---

TICKETS:
 
Adults: $53
Youth (7-17): $27
Children under 6: Free

REGISTER 
Registration closes at 11:59pm on Thursday, May 12.

Please note the scavenger hunt clues are written with adult users in mind and not specifically pitched at a younger audience. Please keep this in mind if you choose to bring children.
---

MAKE A DIFFERENCE: 
Once you create a team, use your platform to raise funds in support of the Museum! Become a champion of the city we call home and keep our collective, New York culture and story alive, by sharing your fundraising page with friends and family, and win prizes for reaching your goal.
Support of Keys to the City helps the Museum continue to connect our community through various programs that explore the qualities that define New York and keep New York City's culture alive through local events like Uptown Bounce, Museum Mile, and Keys to the City. With your support, our public and community programs can continue to serve approximately 10,000 New Yorkers yearly.
---

HOW THE HUNT WORKS:
 
Teams of at most 10 and at least 2 players start from a location of their choosing to decipher clues to identify sites in Belmont, Fordham Heights, Crotona, Concourse, and Mott Haven. Please contact us at keystothecity@mcny.org if you don't have a team, but are interested in participating.
Team members must register individually, please note that registration closes at 11:59pm on Thursday, May 12.
Clues are worth different point values depending on difficulty and distance. Teams do not have to visit every site; rather, the objective is to earn as many points as possible in the allotted time.
Teams must photograph all of their members at the clue sites and post their pictures to a team-designated Instagram account to earn points.
Please have your Instagram handle ready in advance – View instructions on how to create an Instagram account here.
In case of rain – The scavenger hunt will be rescheduled to Sunday, May 15 from 10:00 am to 6:00 pm. Please note that no refunds will be offered if the event is moved to the rain date.
---

PRIZES:
 
1st Place Team:

2nd Place Team

3rd Place Team

Highest Fundraiser
---

PRIZE & EVENT SPONSORS:
Click on the logo to learn more about that community partner. 
COMMUNITY PARTNERS:
Bronx Bound Books  - "A bookstore on wheels aka a bookmobile traveling the streets of The Bronx to bring literature to the people."
The Bronx Brand - "Founded in 2015 to showcase Bronx creativity. We believe The Bronx is the mecca of culture, through the birth of hip-hop, and has created generations of tastemakers, innovators, and leaders."
---

Questions? Email us at keystothecity@mcny.org.   

In light of the ongoing health crisis and related uncertainty, registration fee refunds up to $46 for adults and $22 for youths will be considered on case-by-case basis. No refunds will be offered if the event is moved to the rain date. All donations from fundraising are non-refundable and fully tax-deductible.