Past Event: King's Legacy: The Black Church and Social Activism Today
When:
Tuesday, April 10, 2018, 6:30pm
This event has passed.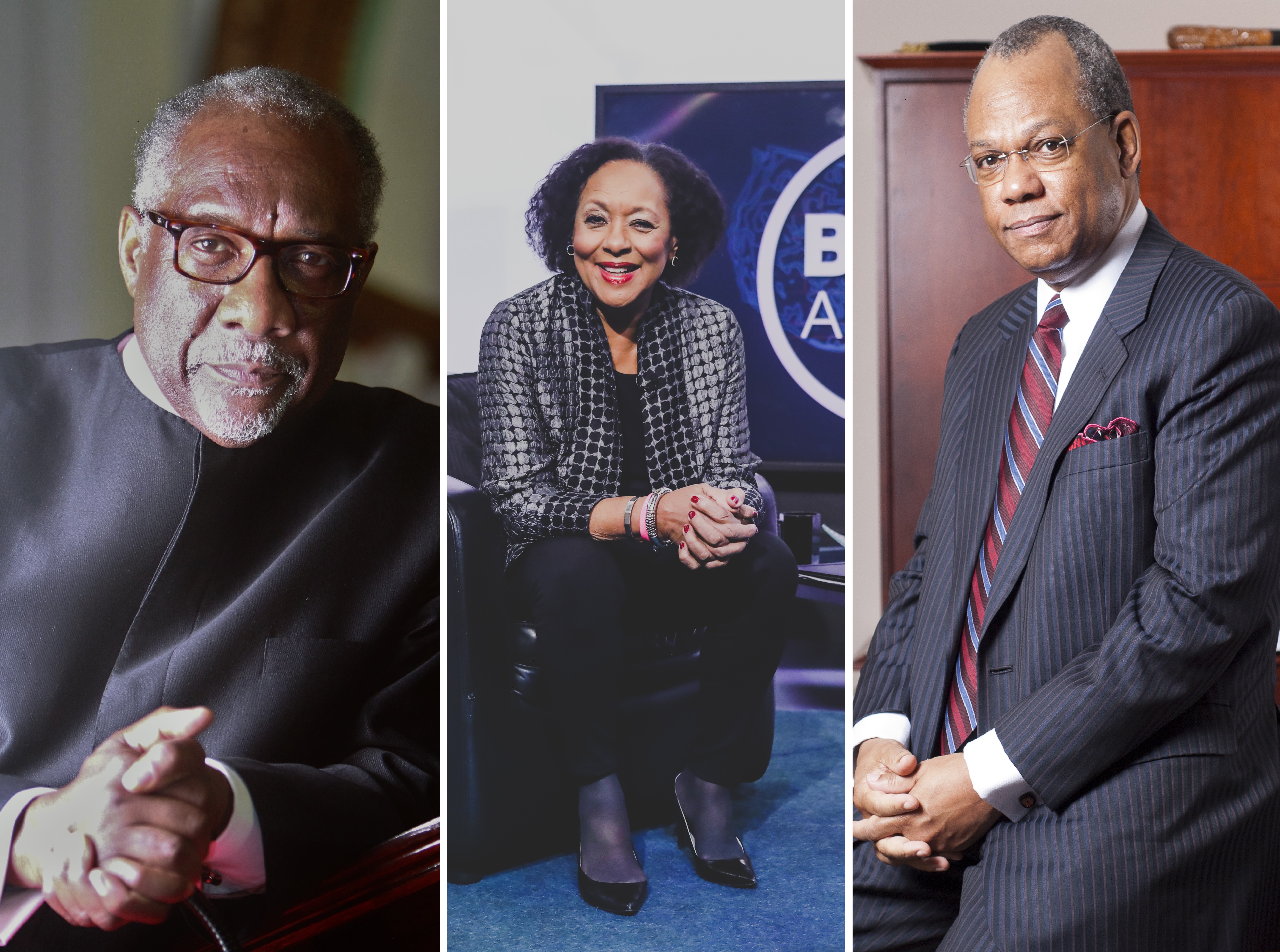 To mark the fiftieth anniversary of Martin Luther King Jr.'s assassination, Reverend Dr. Calvin Butts of Abyssinian Baptist Church and SUNY Old Westbury and Reverend Dr. Johnny Ray Youngblood of Mt. Pisgah Baptist Church discuss the continuing role of New York's African American churches in advancing civil rights and social activism with Carol Jenkins, host of Black America on CUNY TV. 
Before and after the conversation singer, Imani Uzuri, will perform. Reception to follow.

This program accompanies our exhibitions King in New York (on view through June 24, 2018) and Activist New York (ongoing). To view more programs in our Activist New York series, click here.

About the Speakers: 
Reverend Dr. Calvin O. Butts, III is pastor of the Abyssinian Baptist Church in New York City and president of the State University of New York (SUNY) College at Old Westbury. Dr. Butts was one of the founders and is the current Chairman of the Abyssinian Development Corporation, a community-based, not-for-profit organization responsible for over $600 million in housing and commercial development in Harlem. Dr. Butts has spoken out against racial profiling and police brutality, and built coalitions to foster economic development and job growth throughout his tenure at Abyssinian. He has been inducted into the Martin Luther King Jr. Board of Preachers (Morehouse College).
Reverend Dr. Johnny Ray Youngblood has been pastor at Mt. Pisgah Baptist Church since 2001. For Brooklyn and the greater metropolitan area, the Mt. Pisgah Baptist Church has become the headquarters for the Project Safe Surrender – a social justice program that aggressively assists in the decriminalization of a people. Before 2001, Dr. Youngblood spent 35 years (1974-2009) at the St. Paul Community Baptist Church his achievements there were chronicled in Samuel Gary Freedman's award-winning book, Upon This Rock (Harper Perennial, 1994). 
Carol Jenkins (moderator) is an American women's rights and media activist and author. An Emmy Award-winning former television journalist, she hosts the Emmy-nominated show, Black America, on CUNY TV and produced its award winning documentaries. As a board member of the ERA Coalition, Jenkins' activism centers on work toward a new Constitutional Amendment for women, expanded to include full-spectrum diversity. In 2004, Jenkins was founding president of the Women's Media Center, a nonprofit founded by Gloria Steinem, Robin Morgan, and Jane Fonda to increase the prominence of women in media. She was an anchor and correspondent for WNBC TV in New York for nearly 25 years. With her daughter, Elizabeth Gardner Hines, Jenkins is the co-author of the award winning Black Titan: A. G. Gaston and the Making of a Black American Millionaire (2004).
About the Performer:
Imani Uzuri is a vocalist, composer and cultural worker. Uzuri creates concerts, experimental theater, performance art, theater compositions and sound installations in international venues/festivals including Lincoln Center Out of Doors and New York's Central Park SummerStage. She was a Park Avenue Armory Artist-In-Residence in 2015-2016 and was recently awarded a Map Fund to begin composing her contemporary opera Hush Arbor. Uzuri is the founder and artistic director of Revolutionary Choir —community singing gatherings formed to teach historical and new protest/freedom songs of resistance and resilience.
Our Partners
Programs offered in conjunction with Activist New York are made possible by The Puffin Foundation. Activist New York is the inaugural exhibition in The Puffin Foundation Gallery, which is dedicated to the ways in which ordinary New Yorkers have exercised their power to shape the city's and the nation's future.
Special thanks to the Columbia University Office of the University Chaplain, Congregation Beit Simchat Torah, the Interfaith Center, Judson Memorial Church, the New York Civil Liberties Union, the New York Urban League, and The Gotham Center for New York City History.