King in New York
January 13 - June 24, 2018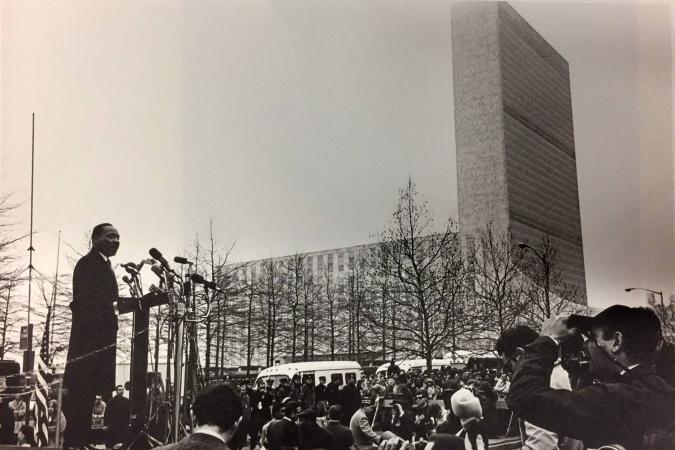 Back to Past Exhibitions
Discover the legendary civil rights leader's connection to the city.
Marking the 50th anniversary of the death of Martin Luther King Jr., King in New York traces the civil rights leader's encounters with New York from the 1950s until his assassination in 1968. The exhibition's historic images chronicle King's sermons in churches and speeches to the United Nations, his discussions about race relations with New York City's mayor, and his relationships with New York's own networks of activists. Together, they reveal a lesser-known side of King's work and demonstrate the importance of New York City in the national civil rights movement.
Benedict J. Fernandez, "Martin Luther King, Dag Hammarskjold Plaza," April 15, 1967. Courtesy of the photographer.
Sponsors
King in New York is made possible in part by James G. Dinan and Elizabeth R. Miller, and Heather and William Vrattos.
In-Depth Stories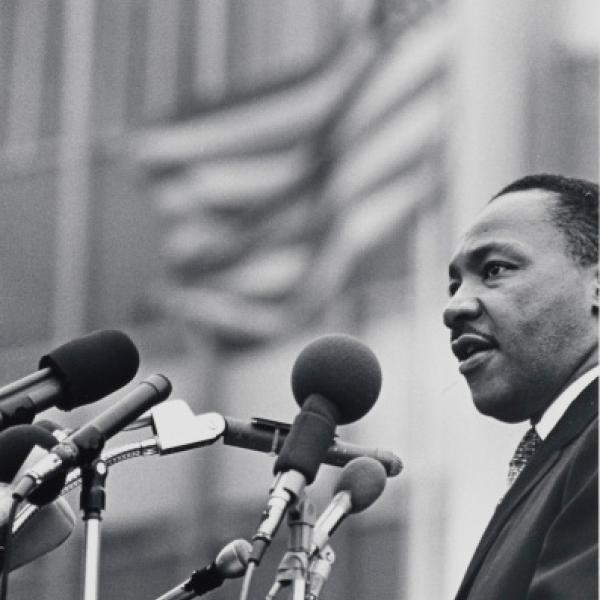 We look back at Dr. Martin Luther King Jr.'s controversial sermon opposing the Vietnam War at Riverside Church in Morningside Heights.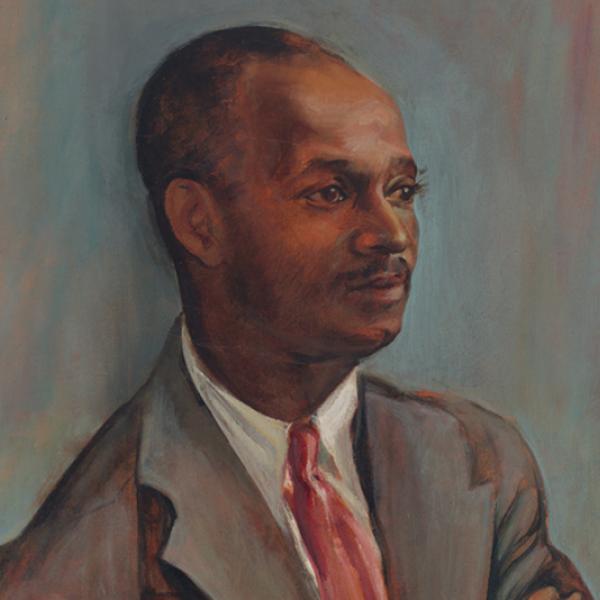 In celebration of Martin Luther King Jr. Day and Black History Month, the Museum of the City of New York is exhibiting a portrait of Dr. Aubré de Lambert Maynard - best remembered for his role in helping to save Dr. King life's after an assassination attempt in New York in 1958.