When Existence Is Resistance: The History of Trans Activism in NYC
When:
Tuesday, March 16, 2021, 5:00pm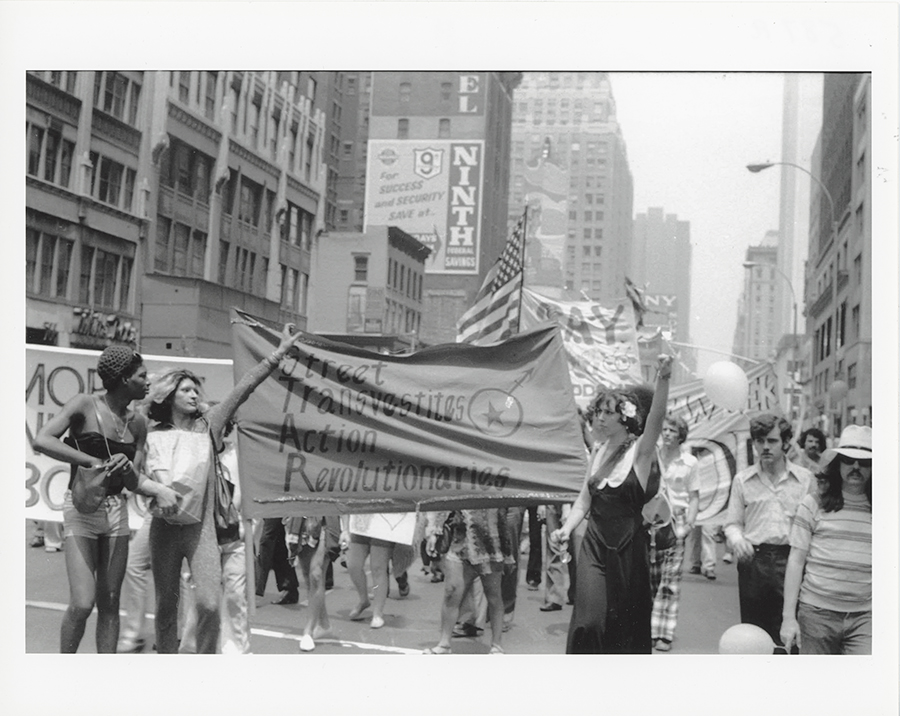 About the Program
Just announced! Dylan Kapit, trans special education teacher, and Armani Iacolucci, Program Director for Trans Student Educational Resources, will join this program for a talk-back following the workshop. Hear from Dylan and Armani on their work to create supportive and safe learning environments for trans and non-binary students.
MCNY educators will lead a workshop examining stories and sources that bring this history to life from 5–6pm. Our talk-back with our guest speakers will run from 6–7pm. This program now offers 2 CTLE hours to eligible participants.
---
The past, present, and future of LGBTQ activism in New York has always been trans. From the Stonewall Uprising to building community for LGBTQ youth to fighting for civil rights, trans activists have been at the forefront of the movement to reconsider gender binaries and have advocated for safety, freedom, and power for all gender identities. 
Join us for this free online workshop exploring the history and legacy of trans activism. Examine primary sources from our Activist New York exhibition that highlight the experiences of trans New Yorkers, and leave with new ideas and confidence for including this history in your teaching.  
Click here to see a resource sheet for this workshop highlighting featured MCNY exhibitions and sources, as well as suggested readings and online resources for further exploration.
FREE. Registration required. 2 CTLE hours. 
---
Guest Panelists 
 
Armani Iacolucci is the first trans woman of color appointed as Program Director for Trans Student Educational Resources. She has spent 6 years working with organizations and youth movements to provide education, leadership, and resources to communities across the country. 
Dylan Kapit (they/them) is a queer, trans, non-binary, autistic Jew. After 4 years teaching special education in NYC, they are now located in Pittsburgh, PA where they are working on their PhD in special education. Their research is specifically focused on creating sex education materials for autistic individuals. They can be found on Instagram @transteachertales. 
---
This workshop is part of the Frederick A.O. Schwarz Education Center's Examining Equity in NYC series, which focuses on uncovering and honoring the historical roots of today's movements for change. Learn more about the series and see resource sheets from past workshops here.
Supporters
Education programs in conjunction with Activist New York are made possible by The Puffin Foundation, Ltd. 
Professional Learning programs are made possible in part by …a chance… fund, inc. 
The Frederick A.O. Schwarz Education Center is endowed by grants from The Thompson Family Foundation Fund, the F.A.O. Schwarz Family Foundation, the William Randolph Hearst Endowment, and other generous donors.