Past Event: Warhol's Factory Workers
When:
Wednesday, December 6, 2017, 6:30pm – 8:30pm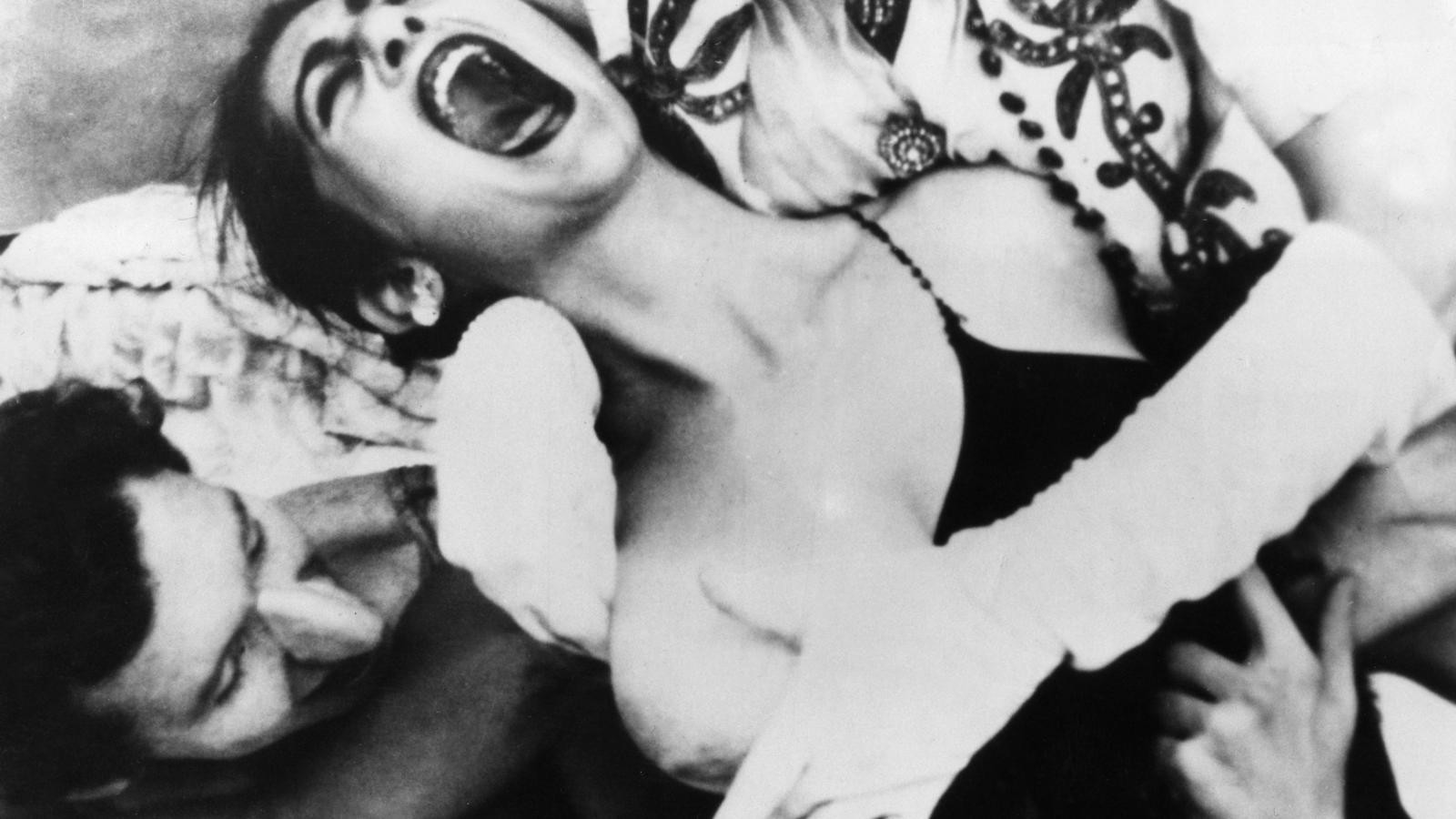 In this double bill, we present two of the foundational works of the 1960's underground on glorious 16 mm, Flaming Creatures (Jack Smith, 1963, 45 min) and Camp (Andy Warhol, 1965, 67 min), inspired by our exhibition, Mod New York: Fashion Takes a Trip (open through April 1, 2018). Following the screening join Claire Henry, Associate Curator of the Andy Warhol Film Project, and Tom Kalin, Professor of Film at Columbia University School of the Arts, for a discussion of the films. 

Includes Museum admission and complimentary beer courtesy of Harlem Blue.

Flaming Creatures (Jack Smith, 1963, 45 min)
From the late summer into the early fall of 1962, on $300 and the sun-beaten rooftop of an old East Village movie house, Jack Smith labored to consecrate a new kind of cinema, one where, as he once wrote, "it is possible to clown, to pose, to act out fantasies, to not be seen while one gives." The result was an ethereal vision, fashioned from buckets of plaster and beds of flowers, from garbage and gauze, but above all from bodies clothed and unclothed, male, female, and indistinguishable, dancing and writhing against a single, nine foot square backdrop of a painted vase. Alternately revered and denounced, pulled from circulation and later retrieved, here is the film itself, bold, unblushing, and beautiful.

Camp (Andy Warhol, 1965, 67 min)
Jack Smith himself appears in this absurdist rejoinder to Susan Sontag's official statement on the eponymous theme, performing alongside Jane Holzer, Paul Swan, Dorothy Dean, and his own beloved star Mario Montez (also in Flaming Creatures) in a variety show led by Gerard Malanga. While Andy Warhol, the famous man behind the camera, crashes the zoom with cultivated impreciseness, Tally Brown seizes the frame's scattered attention long enough to intone the film's moral point: "I don't think anybody's camping - I think we're all doing ourselves."
About the speakers:
Claire K. Henry is the assistant curator of The Andy Warhol Film Project at the Whitney Museum of American Art. She has lectured on Warhol's film work widely in North America and Europe and is a co-author of the forthcoming second volume of The Films of Andy Warhol Catalogue Raisonné (Yale, 2021). Her current projects include organizing the film component of the upcoming Andy Warhol retrospective at the Whitney Museum, in 2018.
Tom Kalin's work traverses diverse forms and genres, from installations to narrative features to activism. His film, Swoon, was awarded prizes in Berlin, Stockholm and Sundance; Savage Grace premiered in Cannes, screened worldwide and was named "top ten" by Artforum and The LA Times. As a producer, his features include I Shot Andy Warhol and Go Fish. He was a writer of Cindy Sherman's Office Killer and is a contributor to The Andy Warhol Film Project's Catalogue Raisonné of Warhol's films.
This event is part of the second season of our nonfiction film series, Smile, It's Your Close Up: New York's Documentaries, co-programmed with Jessica Green and Edo Choi of the Maysles Documentary Center, which zooms in on key moments, individuals, and communities to pose the question: "What makes New York New York?" To view all of the programs in the series, click here.