Past Event: The Movement for Black Lives Now
When:
Tuesday, September 19, 2017, 6:30pm
This event has passed.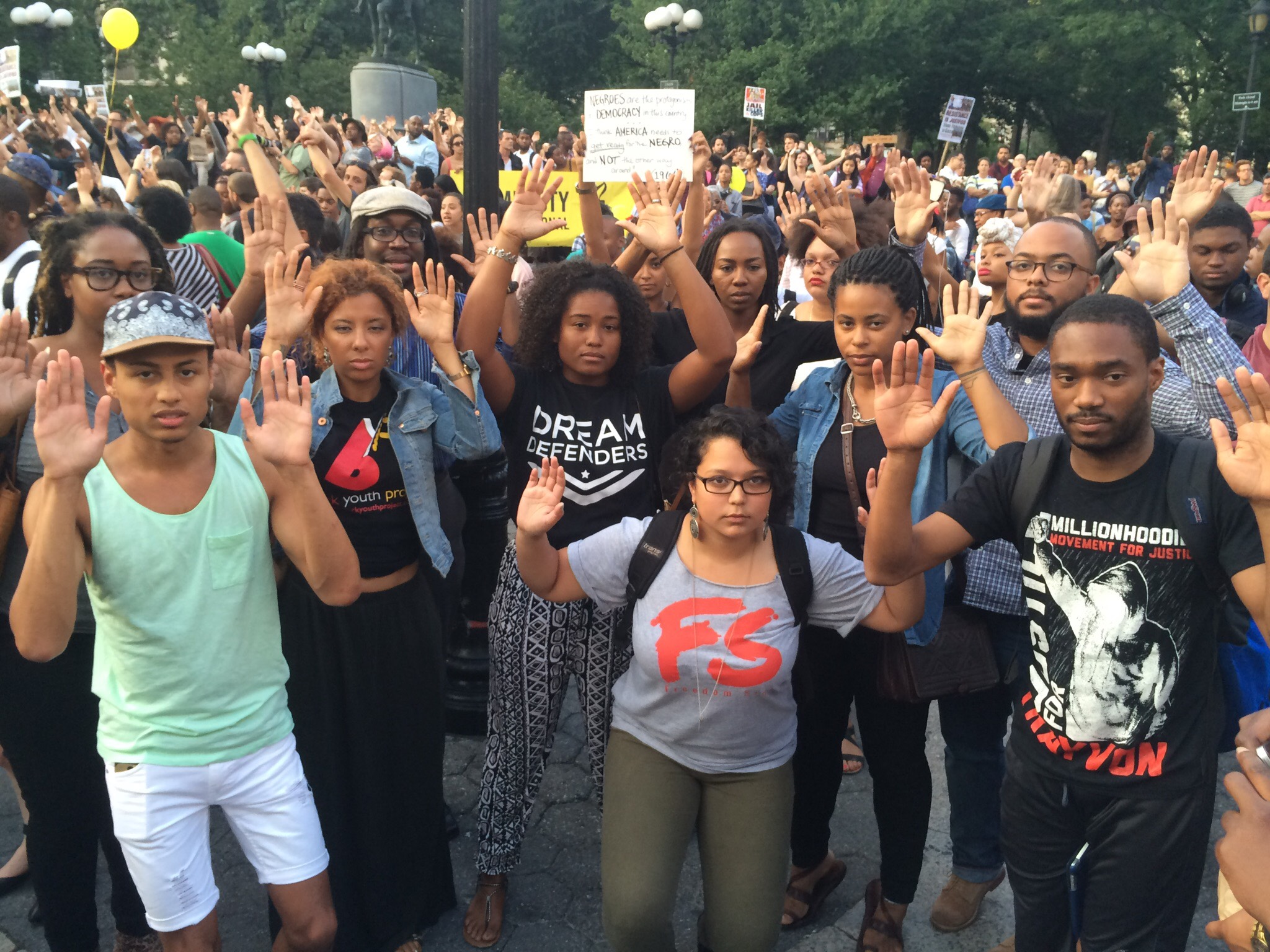 Free! Nearly five years after the rallying cry #BlackLivesMatter, the Movement for Black Lives has put forth a broad platform connecting systemic racism and criminal justice reform with issues such as gender discrimination, anti-immigrant sentiment, and economic inequality. Join a leading group of activists, scholars, and journalists to discuss the movement's origins, meteoric growth, and current status -- both here in New York City and beyond. Inspired by the Museum's new installation, Racial Justice Today: Movement for Black Lives 2012-2017 -- the newest addition to our ongoing exhibition Activist New York -- this panel will dive deeper into some of the key issues and current events driving this important and controversial 21st-century social movement generated by young black activists and organizers.
About the Speakers:
Jewel Cadet is the NYC Chapter Chair for the Black Youth Project 100 (BYP100) and the Program Manager of Youth and Community Empowerment for the Center for Anti-Violence Education. 

Donovan X. Ramsey is the commentary editor at The Marshall Project and a fellow at Demos, a New York City-based public-policy think tank.

Kei Williams is a queer trans masculine-identified organizer for the #BlackLivesMatter, NYC Chapter, as well as a self-taught visual artist and graphic designer.
 
Deva Woodly is an Assistant Professor of Politics at the New School. Her research focuses on the impact of civil discourse on democratic practice.

Christopher Paul Harris (moderator) is co-curator of Racial Justice Today: Movement for Black Lives 2012-2017, a new case study in the ongoing Activist New York exhibition. A former Andrew W. Mellon Predoctoral Fellow at the Museum, he is doctoral candidate in the Politics and History departments at the New School for Social Research -- and he is also a BYP100 NYC organizer.
This event is free and open to the public but pre-registration is required. Includes Museum admission.
Our Partners
Programs offered in conjunction with Activist New York are made possible by The Puffin Foundation. Activist New York is the inaugural exhibition in The Puffin Foundation Gallery, which is dedicated to the ways in which ordinary New Yorkers have exercised their power to shape the city's and the nation's future.
The Museum is grateful to the Andrew W. Mellon Foundation, which supports a Predoctoral Fellowship Program in History Education.