Past Event: Moonlight & Movies | Passing
When:
Saturday, February 25, 2023, 2:00pm
This event has passed.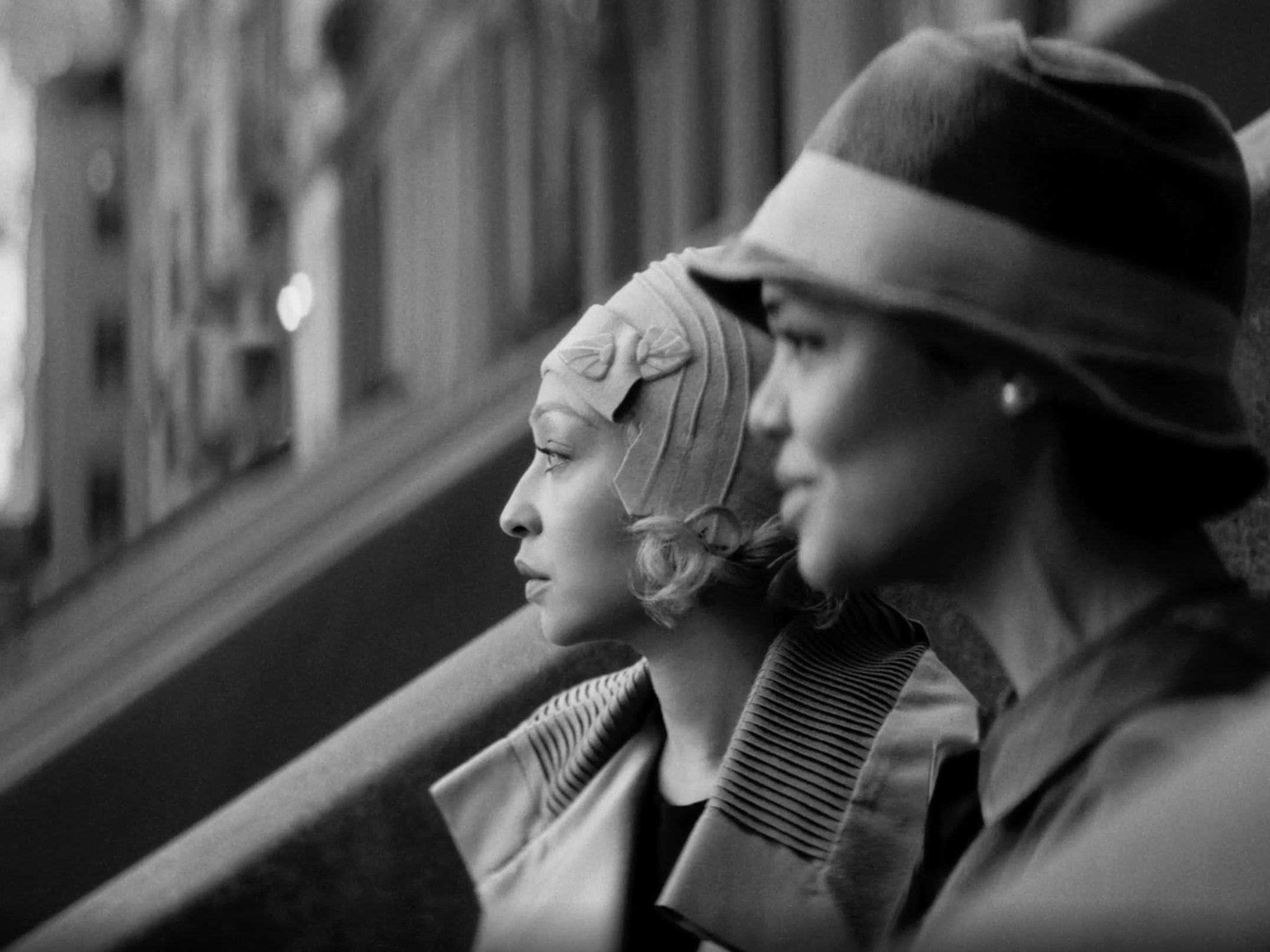 Please note: seating to this program is first come, first served, and not guaranteed. We recommend you arrive 15 minutes early to secure a seat.

FREE! Join us this Black History Month for a screening of Passing (1 hour, 38 mins), Rebecca Hall's 2021 adaptation of the celebrated 1929 novel by Nella Larsen. Passing tells the story of two Black women, Irene Redfield (Tessa Thompson) and Clare Kendry (Ruth Negga), who can "pass" as white but choose to live on opposite sides of the color line during the height of the Harlem Renaissance in late 1920s New York. 
The film will be introduced by Harlem style intellectual Lana Turner, and followed by a conversation with Turner and historian/curator Dominique Jean-Louis. 
Part of MCNY's celebration of Black History Month.

Event Timeline:
1:30 pm - Doors open to Ronay Menschel Hall (Ground Floor); popcorn and beverages available for purchase.
2:00 pm - Short introduction by Lana Turner
2:10 pm - Screening of Passing (98 mins)
3:50 pm - Film ends; discussion with Lana Turner and Dominique Jean-Louis.
4:30 pm - Program ends
5:00 pm - Museum closes
This program is part of our Moonlight & Movies series.
About the Speakers:
Dominique Jean-Louis is Associate Curator of History Exhibitions at New-York Historical Society, where she has worked on Black Citizenship in the Age of Jim Crow (2018), Our Composite Nation: Frederick Douglass' America (2022), and is the co-curator of Black Dolls (2022). She is a former Mellon Predoctoral Fellow in Museum Education at the Museum of the City of New York, where she also contributed to the exhibition New York at Its Core. She received her B.A. in Comparative Ethnic Studies from Columbia University, and is completing her doctoral dissertation at NYU on race, education, and immigration in post-Civil Rights Era New York City. Dominique also regularly writes and lectures on black history, schools and education, and New York City.

Lana Turner, a native of New York's Harlem, is a reader, writer, thinker and researcher with a keen interest in the elements of art and style in black culture and why this meditation matters. Ms. Turner works as a real estate professional, archivist, and produces chamber music salons and literary events.  She is co-founder and chair of The Literary Society (1982), a New York City book discussion group based in Harlem. Read more about her in this New Yorker profile here.
Please contact programs@mcny.org with any questions.
Supporters
Moonlight & Movies is made possible in part by Sophia and Peter J. Volandes.