Past Event: Greening the Grid: New York's Energy Future
When:
Tuesday, December 5, 2017, 6:30pm
This event has passed.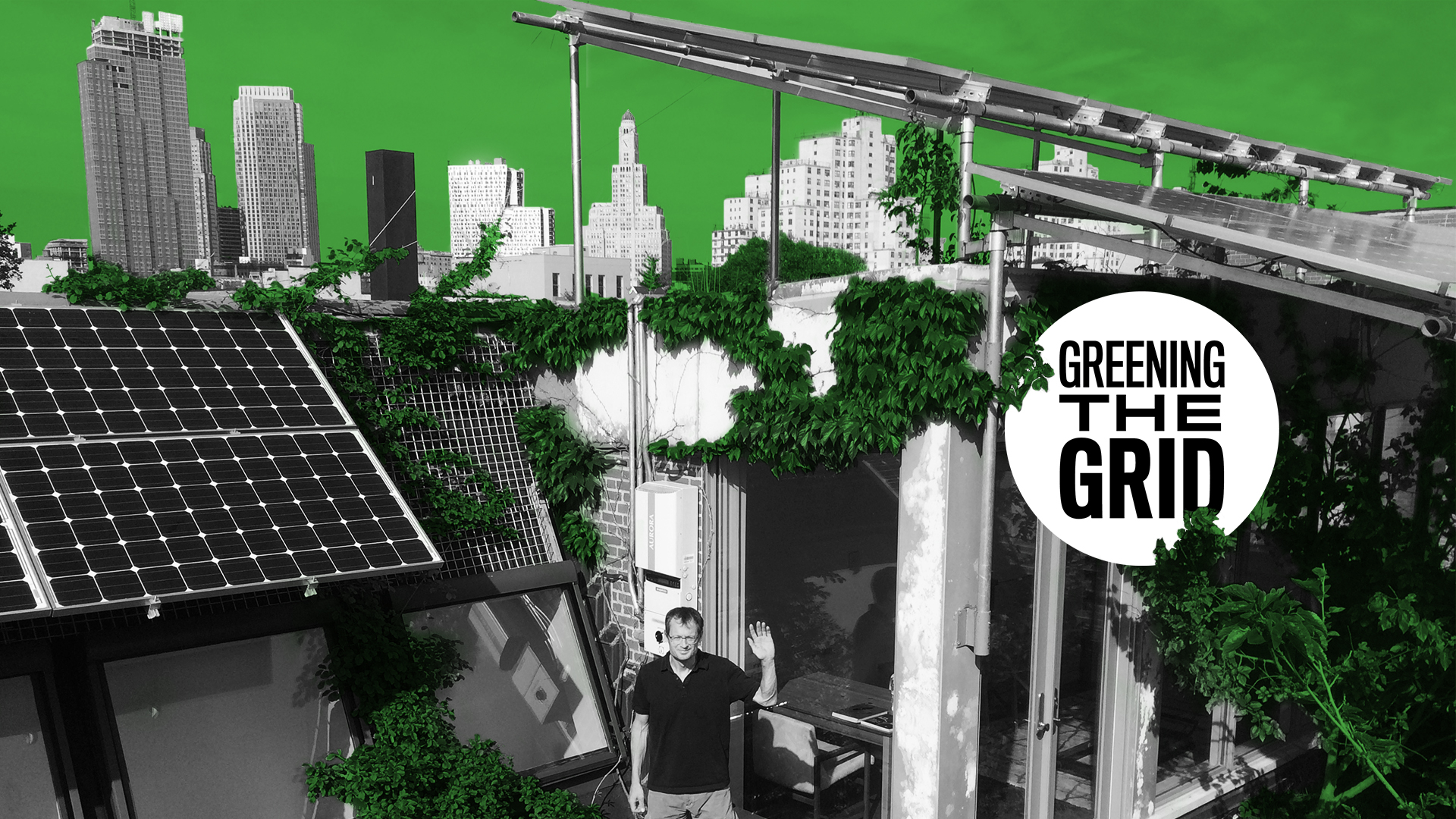 Urban areas account for nearly three-quarters of humanity's greenhouse gas emissions. What can be done in order to mitigate the amount of emissions that New York produces? In the face of changing demand, leaders in the industry are striving towards new forms of renewable energy. Ranging from community solar power networks to more efficient building methods – the face of energy is beginning to shift. Join innovators on the forefront of this industry for a conversation about what the future holds for NYC.
Charles Allison, Associate Professor of Professional Practice, The New School
Tria Case, University Director of Sustainability, CUNY
Bomee Jung, Vice President of Energy and Sustainability, NYC Housing Authority 
Nilda Mesa, Urban Design Lab/Earth Institute, Columbia University
Michael Shank (moderator), Head of Communications for the Carbon Neutral Cities Alliance and the Urban Sustainability Directors Network
This is the second program in New York's Future in a Changing Climate, a new series of conversations exploring the challenges and opportunities presented in the Museum's Future City Lab, the interactive third gallery in New York at Its Core, our landmark permanent exhibition. To view all of the programs in the series, click here. 

Watch the program here: 

About the Speakers:
Charles Allison, Jr., is an Associate Professor of Professional Practice, Finance, Energy Policy, and Sustainability Management, Faculty Director, The Finance Lab at The New School and Chair, Management, Leadership and Entrepreneurship Degree Program for the Bachelor's Program for Adults & Transfer Students (BPATS) at The New School for Public Engagement and is Chair of the Advisory Committee on Investor Responsibility (ACIR) at The New School. Since 2005, he has been Chief Executive Officer of Commonwealth Biofuels (CWBiofuels), an alternative energy project development company, and a predecessor biofuels business.
Tria Case, Esq., is the University Director of Sustainability for the City University of New York (CUNY). Since 2006 Ms. Case has led the development and the implementation of multiple U.S. Department of Energy, NYSERDA, and NYPA funded solar programs on behalf of New York City and now New York State. In addition, Ms. Case coordinates and provides resources to CUNY's 24 institutions of higher education to meet the goal of reducing CUNY's energy consumption through the Sustainable CUNY Conserves program. 
Bomee Jung joined the New York City Housing Authority (NYCHA) in 2015 as Vice President of Energy and Sustainability. Prior to NYCHA, she led sustainability initiatives for the NYC office of Enterprise Community Partners, Inc., a national leader in greening affordable housing, and as a mayoral appointee on the City Planning Commission. While at Enterprise, Jung is credited with securing the City's adoption of the Enterprise Green Communities Criteria as its required standard for affordable housing. In 2002, she founded GreenHomeNYC, Inc., a volunteer-driven sustainability non-profit. She holds a Master in City Planning degree from the Massachusetts Institute of Technology.
Nilda Mesa is an Adjunct Senior Research Scientist in the Urban Design Lab/ Earth Institute at Columbia University. Previously, she was the Director of the New York City Mayor's Office of Sustainability where she led OneNYC, the city's long-term sustainability plan. Mesa also served in the Clinton Administration in key environmental policy roles. She has served on boards including the NYC Energy Efficiency Corporation, the Urban Green Council, and Second Nature. 

Michael Shank, Ph.D. (moderator), is Communications Director for the Carbon Neutral Cities Alliance, a group of international cities committed to achieving aggressive long-term carbon reduction goals, and the Urban Sustainability Directors Network, a peer-to-peer network of local government professionals from cities across the United States and Canada dedicated to creating a healthier environment, economic prosperity, and increased social equity. He teaches at New York University's Center for Global Affairs, and is a former columnist for the Washington Post and US News & World Report and a regular contributor to USA Today, The Guardian, TIME Magazine, MSNBC, Fortune, and Fast Company.