Past Event: Going into Town with Roz Chast
When:
Wednesday, October 4, 2017, 6:30pm
This event has passed.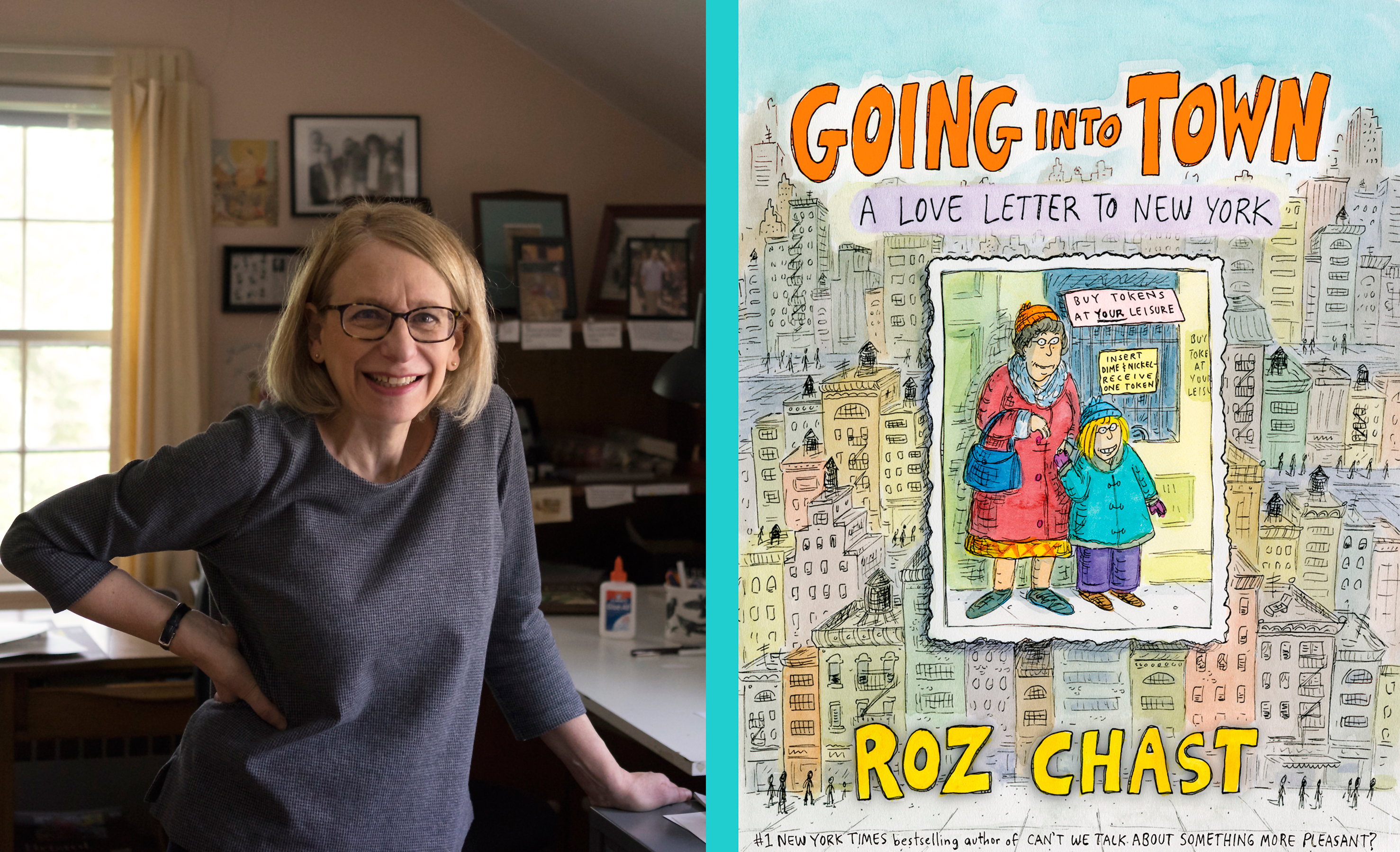 Join us for an evening with acclaimed author and New Yorker cartoonist Roz Chast to celebrate the launch of her new graphic memoir, Going into Town: A Love Letter to New York (Bloomsbury, 2017). For the Brooklyn-born Chast, adjusting to life in the suburbs was a surreal process that took many years -- and yet, she recognized that for her kids growing up outside the city, the reverse was true. Inspired by her children's wonder for New York's gum dotted sidewalks, honeycombed streets, and "those West Side Story-things" (i.e., fire escapes), Chast has created an inimitable guide and ode to New York City that speaks to both natives and newcomers alike.
Includes Museum admission, book signing and reception to follow.
About the Speaker:
Roz Chast is an acclaimed cartoonist who has published hundreds of pieces in the The New Yorker for almost four decades.  Author of the award-winning, best-selling memoir, Can't We Talk About Something More Pleasant? (Bloomsbury, 2014), Chast was the subject of the Museum of the City of New York's 2016 exhibition, Roz Chast: Cartoon Memoirs. She has written and illustrated many children's books, including a collaboration with Steve Martin on the children's book The Alphabet from A to Y with Bonus Letter Z!, contributed to numerous humor collections, and lectured widely.   

This program is part of Core Conversations, a series of lectures, talks, and tours in which the city's most original and expert thinkers examine the four key themes of our New York at Its Core exhibition -- diversity, density, money, and creativity -- each through their own unique lens. To view all of the programs in the series, click here.