Past Event: Do Monuments Matter? Reimagining Their Role in a Changing World
When:
Monday, March 2, 2020, 7:00pm
This event has passed.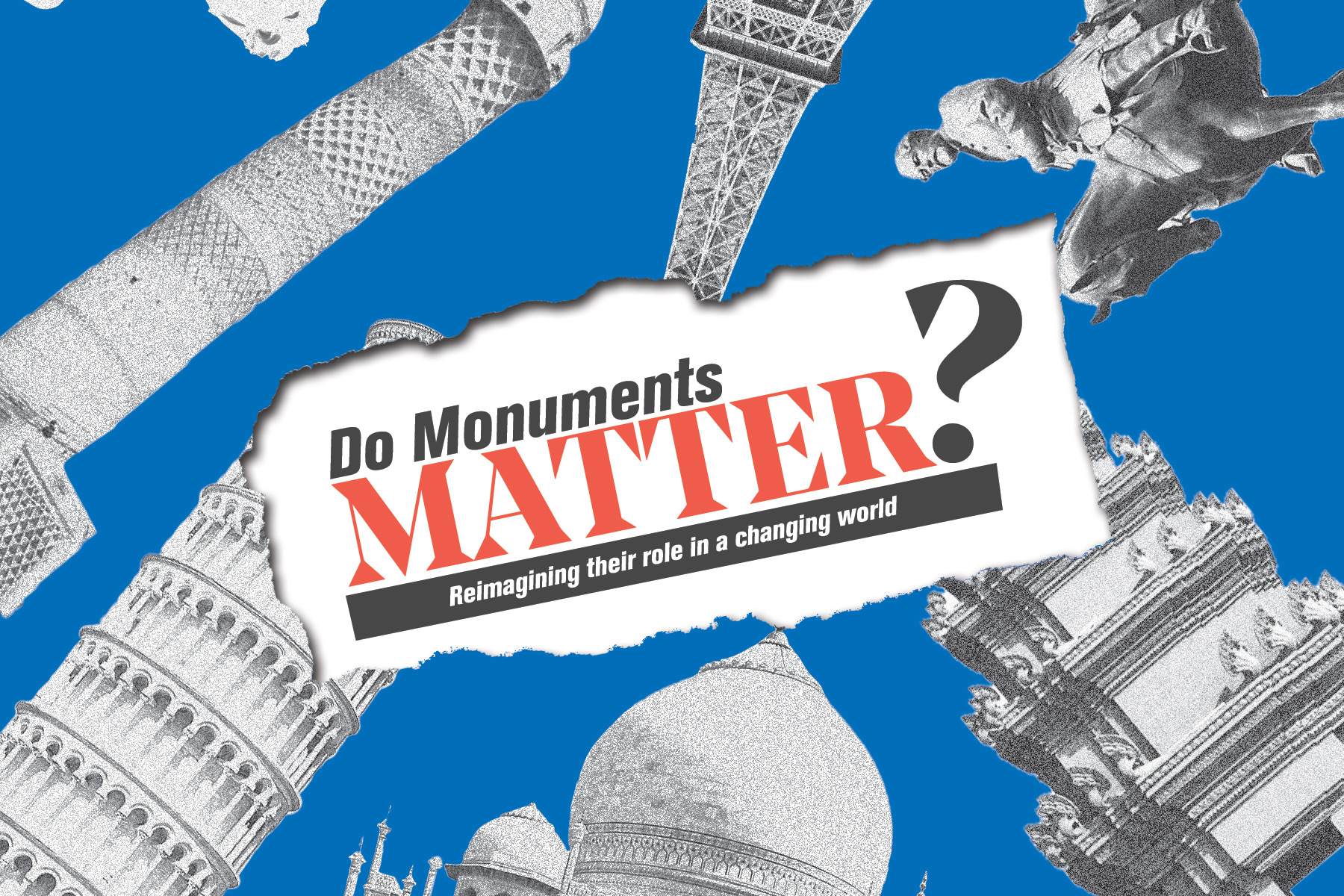 Please note that this event is now sold out. To join the wait list, please email events@wmf.org with your name, number of tickets requested, and phone number. We do not guarantee that any additional tickets will become available. A livestream of the event will be available to watch here.
Seating is first come, first served, and latecomers may be seated in an overflow theater.
Presented in partnership with World Monuments Fund for their 2020 Paul Mellon Lecture 

In recent years, the dialogue around monuments has seized headlines and provoked debate. But monuments have been created for thousands of years, each with unique intents, values, and challenges of its own. They are represented by great architectural treasures like the temples of Angkor, culturally-relevant heritage sites like the homes of Civil Rights leaders in Alabama, and powerful commemorative works like the African Burial Ground National Monument in Lower Manhattan. What they share in common is the ability to move us—inspire us, anger us, or motivate us to question their deeper purpose and function in society. World Monuments Fund and the Museum of the City of New York invite you to an evening of conversation that aims to reframe the "monument" in contemporary society and explore the role communities play in decision-making about past and future sites.
About the Speakers:
Vinnie Bagwell, an alumna of Morgan State University, began sculpting in 1993. Her first public artwork, "The First Lady of Jazz Ella Fitzgerald," at Yonkers Metro-North/Amtrak train station, is the first sculpture of a contemporary African-American woman to be commissioned by a municipality in the United States. She has won 20 public art commissions around the US. Presently, Vinnie Bagwell is creating the "Enslaved Africans' Rain Garden," an urban-heritage, public-art project for Yonkers; a seven-foot Sojourner Truth for the Walk Over the Hudson in Poughkeepsie; and the $1M "Victory Beyond Sims" for Central Park.
Mark Jarzombek is Professor of the History and Theory of Architecture at MIT. He works on a wide range of topics – both historical and theoretical—and is one of the country's leading advocates for global history. He has published several books and articles on that topic, including the ground-breaking textbook entitled A Global History of Architecture, with co-author Vikramaditya Prakash. He also works on philosophy in the digital age, and as a critic and curator. He is known for his EdX lectures on architectural history that have thousands of participants, world-wide.
Jenny Moore has served as Executive Director of The Chinati Foundation since 2012, an art museum in Marfa, Texas, founded in 1979 by artist Donald Judd. Prior to her current role, she was associate curator at New York's New Museum, where she organized, among other shows, solo presentations of the work of Charles Atlas, Ellen Altfest, Erika Vogt, Stanya Kahn and Brian Bress. Moore's other curatorial credits include serving as exhibitions coordinator and assistant curator for "10,000 Lives," the 8th Gwangju Biennial (2010), and, from 2005 to 2011, as project curator for the Andy Warhol Foundation for the Visual Arts, New York.

Erica Avrami, PhD (moderator) is the James Marston Fitch Assistant Professor of Historic Preservation at Columbia University's Graduate School of Architecture, Planning, and Preservation, and an affiliate with the Earth Institute – Center for Sustainable Urban Development. Her research focuses on the intersection of heritage and sustainability planning, the role of preservation in urban policy, and societal values and spatial justice issues in heritage decision-making. She currently serves on the editorial advisory board of the journals Change Over Time and Future Anterior.
Run of Show:
6:15 pm - Reception
6:30 pm - Doors open to the Museum's auditorium, Ronay Menschel Hall
7:00 pm - Conversation begins
Our Partner
This program is presented with the World Monuments Fund.