New York on Film: Manhandled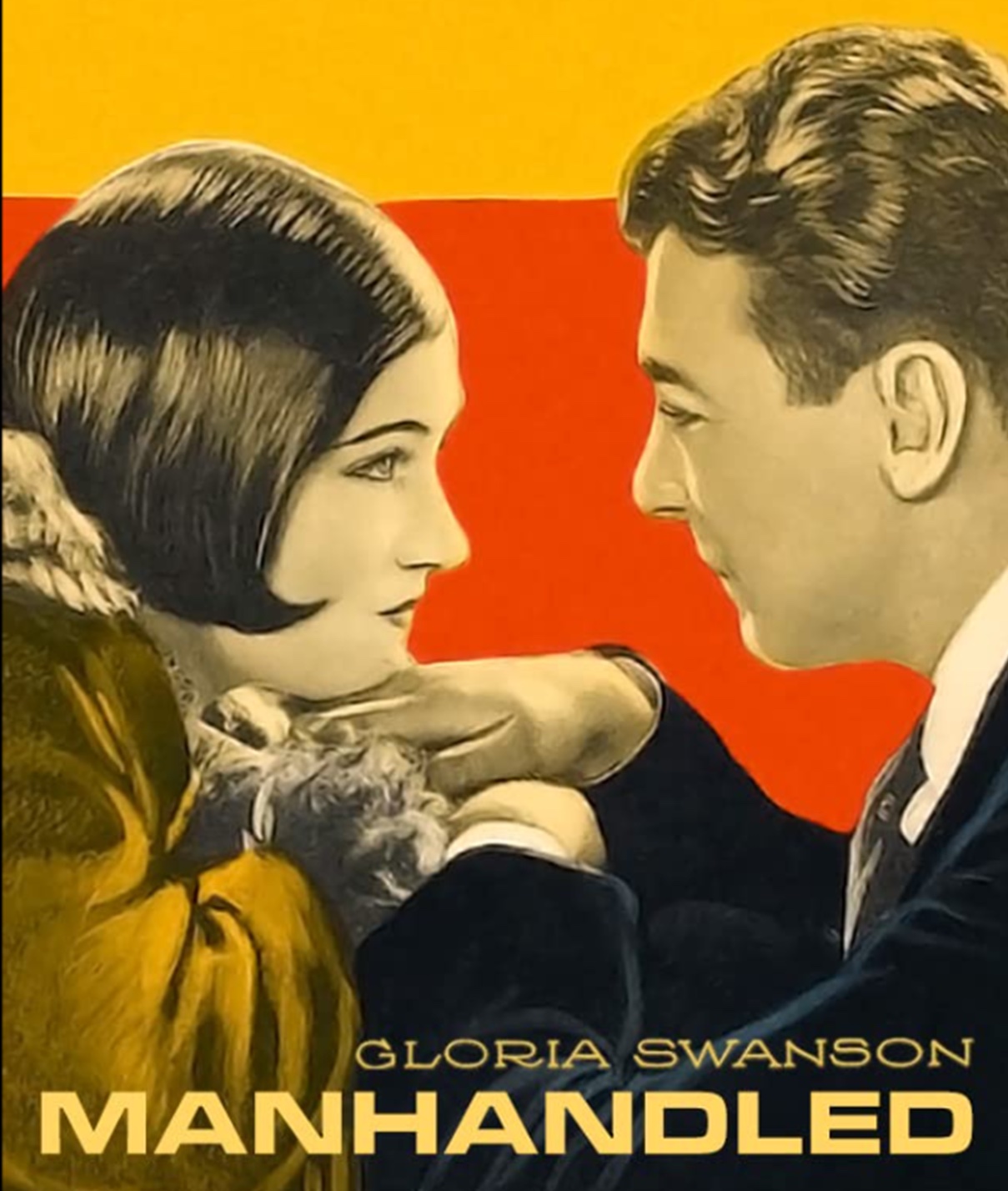 Experience Gloria Swanson's 1924 silent classic!  Introduced by Lynn Yaeger and featuring a live score by DJ Misbehaviour.
In Manhandled (Allan Dwan, 1924, 75 min), silent film goddess Gloria Swanson plays a flapper-esque shop girl getting a little taste of the NYC nightlife thanks to a couple of overbearing and intrusive suitors, while her inventor boyfriend neglects her.  Part of a seven-picture partnership between director Allan Dwan and Swanson, who went undercover as a shop girl at a department store in Chicago to prepare for the role. Shot on location at the Astoria Studios in Queens in the silent era heyday of the facility, Manhandled was also intended to troll the first Hays Motion Picture Production Code (1924), which prohibited "immoral" content.  
Introduction by Lynn Yaeger and musical accompaniment by DJ Misbehaviour, who will create a specially curated mix of tunes, soundscapes, and live turntablism spanning the 1920s through the 2020s.
This program launches our year-long series, New York on Film: Decade by Decade, programmed by Jessica Green. The series accompanies the Museum's centennial exhibition, This Is New York: 100 Years of the City in Art and Pop Culture. 
Event Timeline:
6:00 pm - Doors to Ronay Menschel Hall open (Ground Floor); music by DJ Misbehaviour; drinks & popcorn available for purchase
6:30 pm - Short introduction by Lynn Yaeger
6:45 pm - Film program with live DJ accompaniment begins:  Manhandled (75 min)
8:00 pm - Film ends, DJ Misbehaviour plays final set
8:15 pm - 9:00pm - all Museum galleries open for viewing
9:00 pm - Museum closes
About DJ Misbehaviour:
Misbehaviour's career in London began in 1989 with a residency at M.O.B.O. award-winning club Fresh N' Funky, leading to many events and guest spots including a private party for Prince. Moving to NYC in 1999 she  has residencies at 'Vinyl Nights,' a dance party collab with the Hudson Yards Alliance, 'Flippers' Roller Rink at the Rockefeller Plaza, and performs regularly at the Museum of the City of New York. She has worked with icons Biz Markie, Danny Krivit, Just Blaze and Roy Ayers. Sought out internationally, Misbehaviour has performed in London, Singapore, Australia, Canada, Europe, and Dubai. 
About Lynn Yaeger:
Lynn Yaeger is a contributing editor at Vogue and Vogue.com. She is a former fashion reporter for The Village Voice, having worked for the paper for 30 years. Yaeger is also a regular contributor to many other publications, including Town and Country and The New York TImes. She is known for her eccentric personal style, powdered face, dark, cupid's-bow lipstick and bright red bobbed hair. Yaeger was the recipient of the Media Award in honor of Eugenia Sheppard from the  CFDA  in 2019. In her spare time, you can find her haunting flea markets and antiques shows all over the world.
Event Logistics (subject to changed based on NYC regulations):
Please contact programs@mcny.org with any questions or ticketing issues.
All sales are final; refunds not permitted. Exchanges and credit for future programs only. Programs and dates may be subject to change. 
 
New York on Film is the centennial year edition of the Museum's ongoing Moonlight & Movies series.

General Admission $20 | Members $15
Members: To receive your discount, click on the "Buy Tickets" button above, then sign in to your account on the ticketing page.
Groups of 10 or more get discounts; contact us at programs@mcny.org or 917.492.3395.
Accessibility: Assistive listening devices are available and our auditorium wheelchair lift can accommodate manual and motorized wheelchairs (max. capacity 500 lbs). Please contact the Museum at 917.492.3333 or info@mcny.org with any questions.
Supporters
Moonlight & Movies is made possible in part by Sophia and Peter J. Volandes.