Chancellor's Day: NYC @ Home through Photography, Literature, and the Arts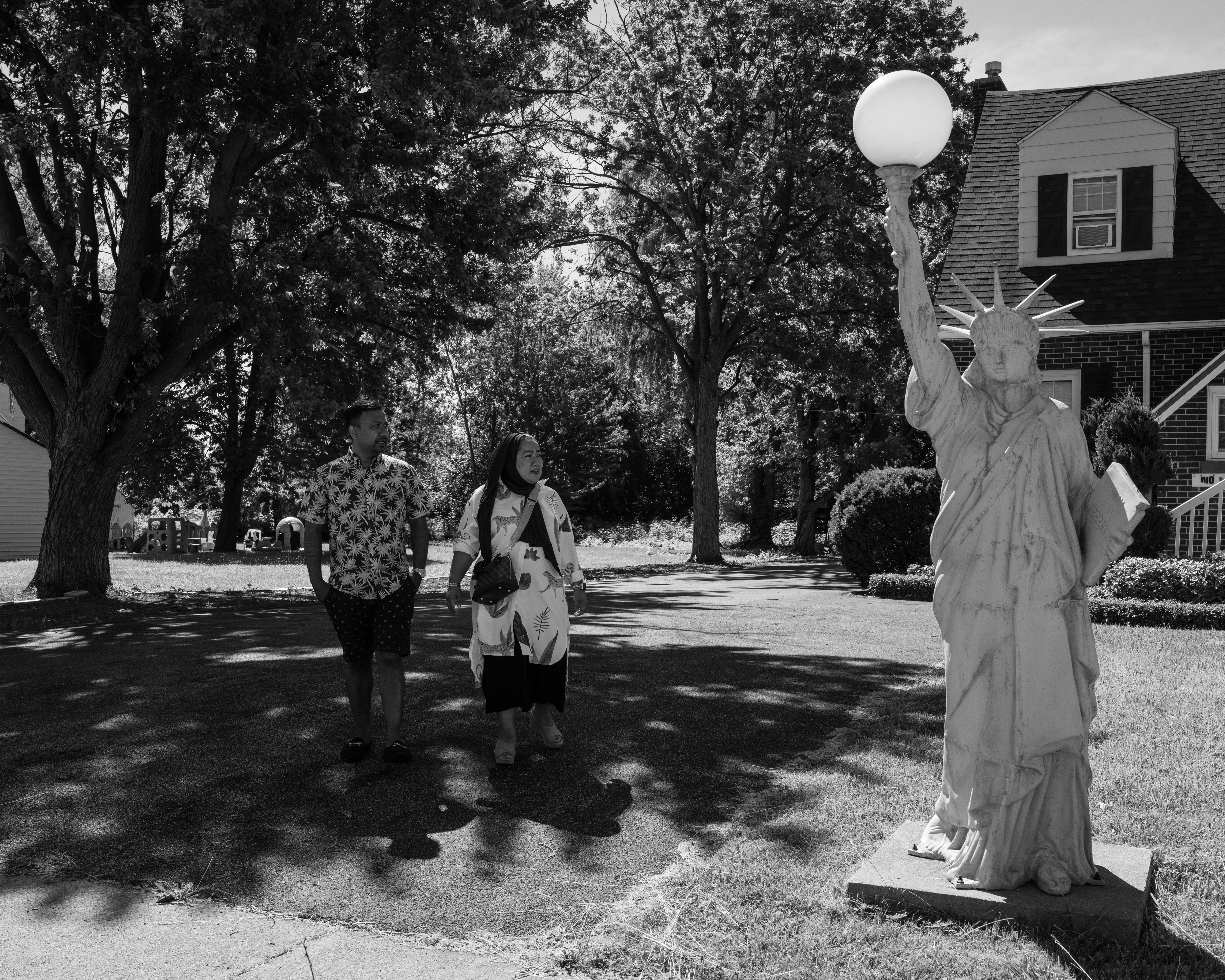 NYC @ Home through Photography, Literature, and the Arts
This event has been sold out!
When: June 8, 2023, 9:00am-3:00pm
Where: Museum of the City of New York
In this free, full-day professional learning program for educators of all grades, explore the different meanings of home for New Yorkers through photography, literature, and visual arts. Take part in museum exhibition tours and hands-on workshops that feed your creativity and leave with activities you can use in the classroom to encourage students to explore the idea of home in a physical, emotional, and social sense.
This day is grounded in the Museum's new exhibition New York Now: Home A Photography Triennial, the first in an ongoing photography exhibition series. This exhibition includes photography and video work made over the past several years that creatively documents and interprets this changing cityscape and the disparate responses and experiences of New Yorkers, straddling the stories of the city before, during, and after the pandemic.
This interdisciplinary day includes workshops that target curriculum standards for elementary, middle, and high school educators. Registration required.
Registration deadline: Tuesday, June 6, 2023
Highlights of the Day
• Keynote: Thea Quiray Tagle, PhD
• Keynote: Barnabas Crosby
• A guided tour presenting our field trip of the exhibition New York Now: Home A Photography Triennial. Educators will be able preview the field trip, as well as getting to hear from one of the curators about the exhibition. Students will build empathy and skills in visual literacy as they explore a variety of perspectives—as diverse as the city itself - from artists across the five boroughs who have captured the complex and often surprising concepts of home, family, and community.
• Art-making workshop inspired by New York Now: Home A Photography Triennial and the Museum's 100th Anniversary exhibition, This Is New York: 100 Years of the City in Art and Pop Culture.
• Literature workshop exploring children's and young adult literature about growing up in NYC with an activity about creating your own personal narrative about your New York.
New York Schedule
8:00am-9:00am — Sign-in. Coffee & bagels provided
9:00am — Welcome & Keynote
10:00am-12:20pm — Morning Sessions
12:20 — Lunch on your own
1:20pm-3:00pm — Afternoon Sessions
Eligible participants who participate in the full program will be provided with a CTLE certificate and a letter of attendance.
More about Keynote Speakers
Thea Quiray Tagle, PhD is a Filipinx femme curator, writer, and scholar. Thea is the Associate Curator of the David Winton Bell Gallery and the Brown Arts Institute (BAI) at Brown University. She is co-curator of New York Now: Home, the inaugural contemporary photography triennial at the Museum of the City of New York.  
As a practitioner, Thea specializes in curating and writing about contemporary art and performance projects by Black, Indigenous, people of color, queer, and diasporic artists working in installation, photography, socially engaged art, film and new media. Thea has curated visual art exhibitions and performances, and organized public programs for venues including Vachon Gallery at Seattle University, SFAC Galleries, Berkeley Art Center, the Asian Art Museum (San Francisco), and Yerba Buena Center for the Arts. Thea has previously held full-time faculty appointments in American and Ethnic Studies, Gender and Sexuality Studies, and Interdisciplinary Arts programs at the University of Massachusetts Boston and the University of Washington Bothell. 
She earned her PhD in Ethnic Studies from the University of California, San Diego, and holds a BA in Political Science and Human Rights Studies from Barnard College, Columbia University. She was the Chancellor's Postdoctoral Research Associate in Asian American Studies at the University of Illinois at Urbana-Champaign from 2015-2016. 
Barnabas Crosby is a Brooklyn-based educator and visual storyteller. He is the Program Supervisor of R.E.A.C.H., our teen program that focuses on Research, Education, Arts, Community, and History, with the goal to further uplift, socially and culturally, the future generation of New Yorkers.  
Outside of his work at the museum, Barnabas is an Adjunct Professor at Lehman College and a practicing photographer, in 2010, Barnabas started Whiskey Boys Ent., a storytelling vehicle to share stories of Everyday Black Living through black and white stills and moving pictures.  
In 2015 while working alongside the BKLYN Combine and Humanities NY, Barnabas created the annual reading and conversation platform Baldwin + Friends.  
Trained as a playwright and dramaturg, Barnabas uses education, art, and media to teach young people how to craft their individual and cultural narratives. 
Questions? Email pd@mcny.org.
Supporters
Professional Learning programs are made possible in part by …a chance… fund, inc. 
The Frederick A.O. Schwarz Education Center is endowed by grants from The Thompson Family Foundation Fund, the F.A.O. Schwarz Family Foundation, the William Randolph Hearst Endowment, and other generous donors.