CANCELLED: Rising Tide: A Conversation with Kadir van Lohuizen & Anne Barnard
When:
Wednesday, April 1, 2020, 6:30pm – 8:30pm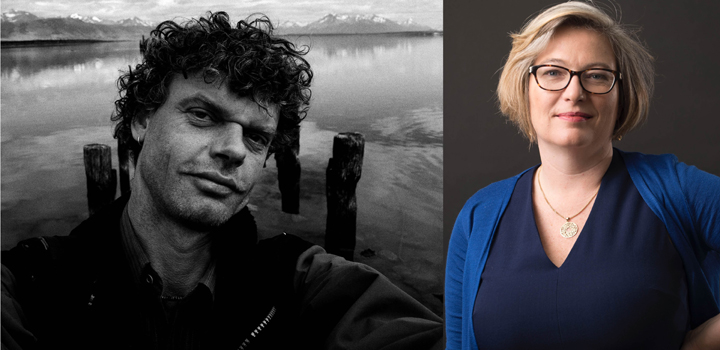 April 22, 2020 marks the 50th anniversary of Earth Day, an international holiday recognizing the importance of environmental protection. Now, five decades later, we live in a world radically altered by a changing climate.  Dutch documentary photographer Kadir van Lohuizen's work illustrates the effects of the climate crisis in locations throughout the world, including New York City. Join van Lohuizen for a conversation with New York Times journalist Anne Barnard about his work and the impacts of the climate crisis both in NYC and internationally.
This is the opening program for the exhibition Rising Tide.  Reception and exhibition viewing to follow.
About the Speakers:
Kadir van Lohuizen is an award-winning photojournalist. He has covered conflicts in Africa and elsewhere, but is probably best known for his long-term projects on the seven rivers of the world, the rising of sea levels, the diamond industry, and migration in the Americas. Recent projects include "Rising Tide," which looks at the global consequences of rising sea levels caused by climate change, and "Wasteland" that investigates how six megacities manage (or mismanage) their waste.  In 2018, van Lohuizen and Yuri Kozyrev were the laureates of the 9th Prix Carmignac for Photojournalism and undertook a yearlong expedition through the Arctic to document the consequences of the climate crisis. 
Anne Barnard covers climate and environment at The New York Times, focusing on the New York area. Previously, as Beirut bureau chief, she led coverage of the Syria war for six years, reporting across the Middle East from 2012 to 2018. Since 9/11, she has chronicled the human and strategic impact of U.S. war policies, reporting from front line areas including Iraq, Syria, Gaza, Afghanistan, Pakistan, Iran, Lebanon, and exploring global issues at home. Barnard has worked in the Middle East on and off since 2003, beginning at the Boston Globe in Baghdad, where she covered the American invasion and occupation of Iraq.
Supporters
Rising Tide is made possible in part by Elizabeth R. Miller and James G. Dinan, Suellyn and Ted Scull, Gurudatta and Margaret Nadkarni, Polly and Newton P.S. Merrill, and the Netherland-America Foundation. This program is supported as part of the Dutch Culture USA program by the Consulate General of the Netherlands in New York.