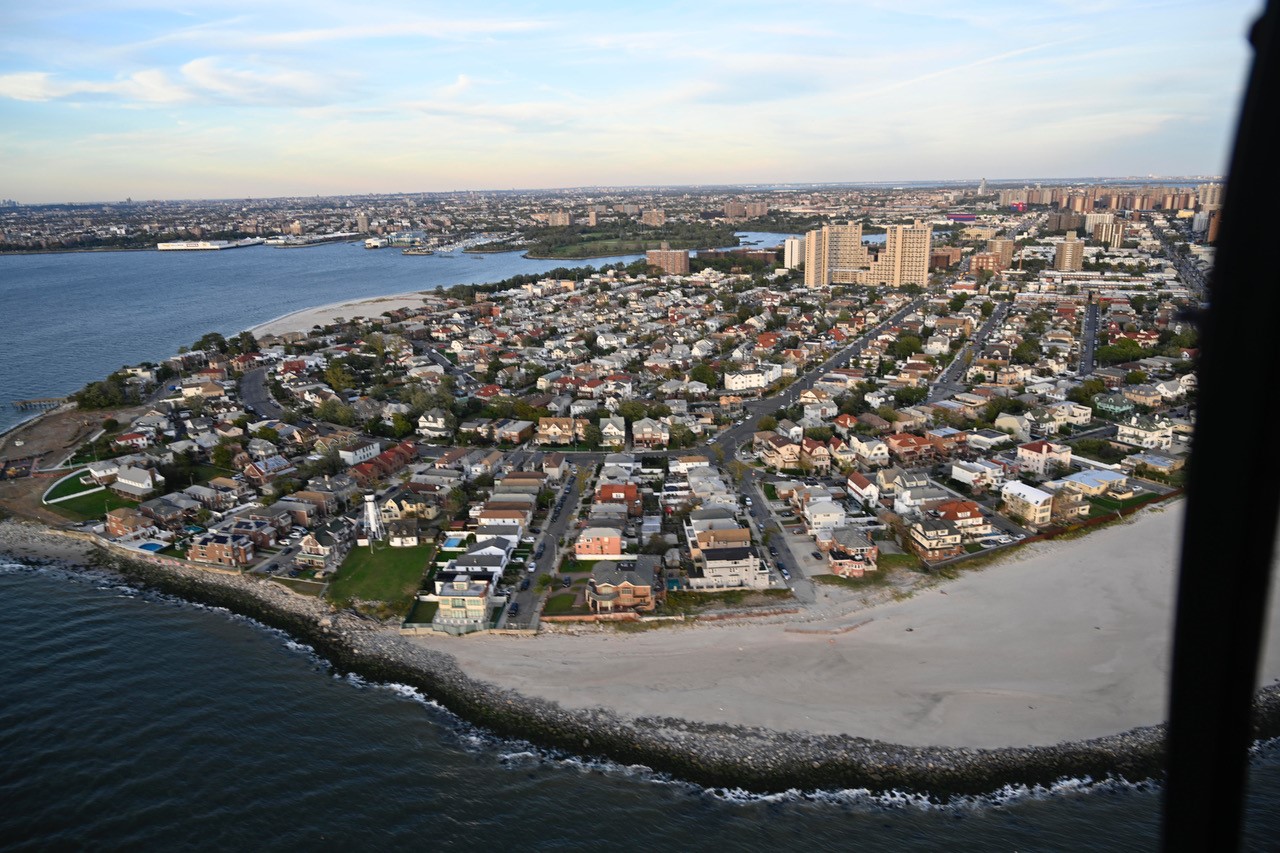 Back to Exhibitions
Rising sea levels affect us all. In honor of the 50th anniversary of Earth Day, Rising Tide presents works by Dutch documentary photographer Kadir van Lohuizen that illustrate the dramatic consequences of the climate crisis across the world through photographs, video, drone images, and sound. Experience the effects of rising sea levels in Greenland, Bangladesh, Papua-New Guinea, Kiribati, Fiji, the Netherlands, the U.K., Marshall Islands, Jakarta, Panama, Miami, and our own neighborhoods here in New York.
With houses built right on the coastline, the Rockaways were hit hard by Superstorm Sandy in 2012 and are still vulnerable more than five years later. Image by Kadir van Lohuizen, 2018. © Kadir van Lohuizen / NOOR
Supporters and Partners
Rising Tide is made possible in part by Elizabeth R. Miller and James G. Dinan, Suellyn and Ted Scull, Gurudatta and Margaret Nadkarni, Polly and Newton P.S. Merrill, and the Netherland-America Foundation. This program is supported by the Consulate General of the Netherlands in New York.

This exhibition is a collaboration between the Museum of the City of New York, The National Maritime Museum in the Netherlands, and NOOR.