Rising Tide
Visualizing the Human Costs of the Climate Crisis
April 16, 2021 - May 1, 2022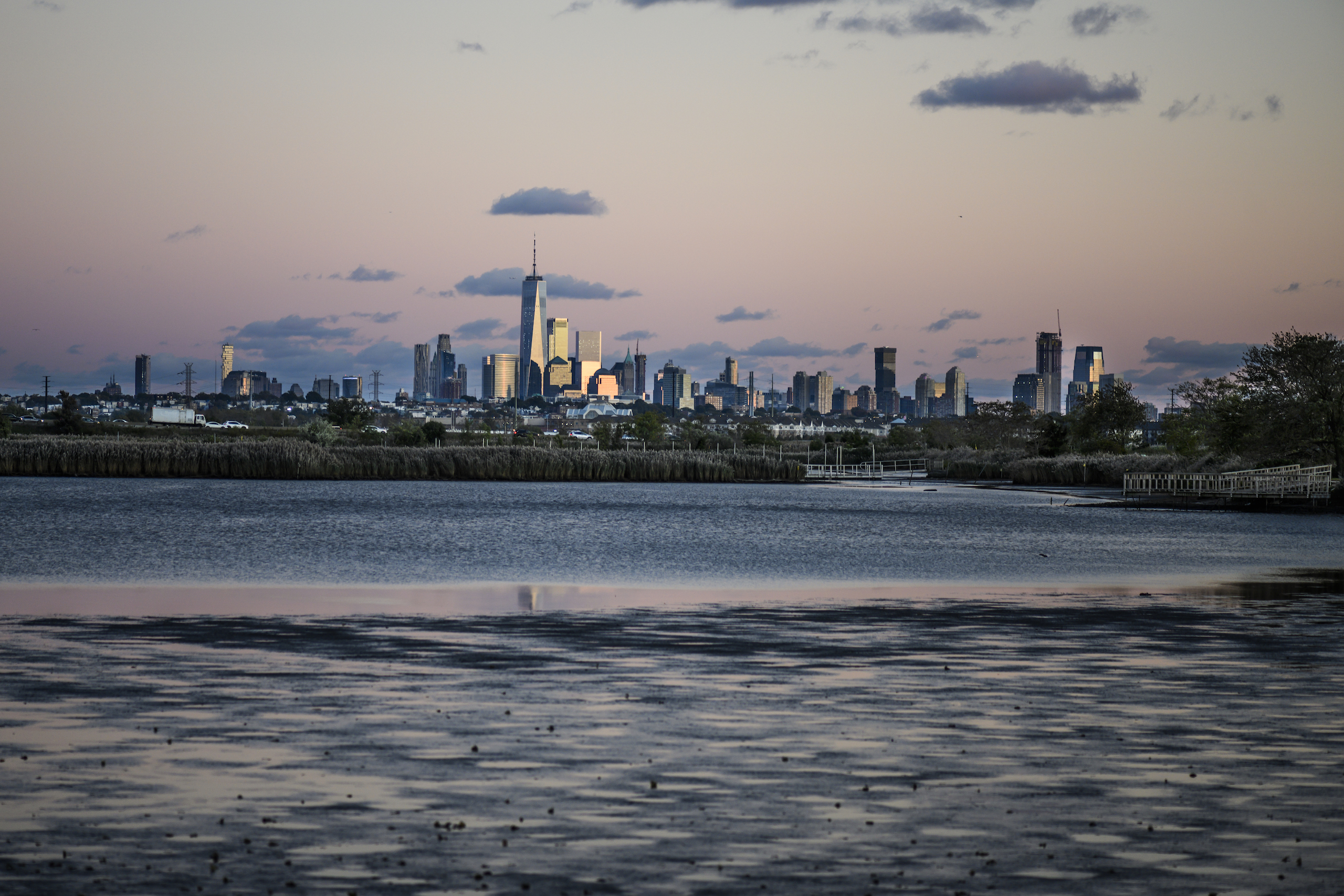 Back to Past Exhibitions
Rising sea levels affect us all. In Rising Tide: Visualizing the Human Costs of the Climate Crisis, Dutch documentary photographer Kadir van Lohuizen illustrates the dramatic consequences of climate change across the world through photographs, video, drone images, and sound. Experience the effects of rising sea levels in Greenland, Bangladesh, Papua New Guinea, Kiribati, Fiji, Amsterdam, Panama, Miami, and our own neighborhoods here in New York City. 
Kadir van Lohuizen. [New York from the marshes around the Hackensack River in New Jersey], 2018. © Kadir van Lohuizen / NOOR.
This exhibition also marks the U.S. launch of van Lohuizen's new book, After Us The Deluge: The Human Consequences of Rising Sea Levels. Learn more about the book and purchase a copy here.
Supporters
Rising Tide is made possible in part by Suellyn and Ted Scull, Elizabeth R. Miller and James G. Dinan, the Mondriaan Fund, the Dutch Culture USA program by the Consulate General of the Netherlands in New York, Gurudatta and Margaret Nadkarni, Polly and Newton P.S. Merrill, Robert A.M. Stern Architects, LLP, and the Netherland-America Foundation. 
Partners
This presentation is based on the exhibition of the same title that opened in October 2019 at Het Scheepvaartmuseum, the Dutch National Maritime Museum.

This exhibition is a collaboration between the Museum of the City of New York, The National Maritime Museum in the Netherlands, and NOOR.
Rising Tide is co-presented by the Woods Hole Oceanographic Institution.
Special thanks to The Climate Museum; the New York City Mayor's Office of Resiliency; the New York City Mayor's Office of Sustainability; and Kevin Hsu, the Centre for Liveable Cities.
All photographs and videos courtesy of Kadir van Lohuizen. © Kadir van Lohuizen/NOOR