Past Event | An Evening with Justice Ruth Bader Ginsburg
When:
Saturday, December 15, 2018, 7:00pm
This event has passed.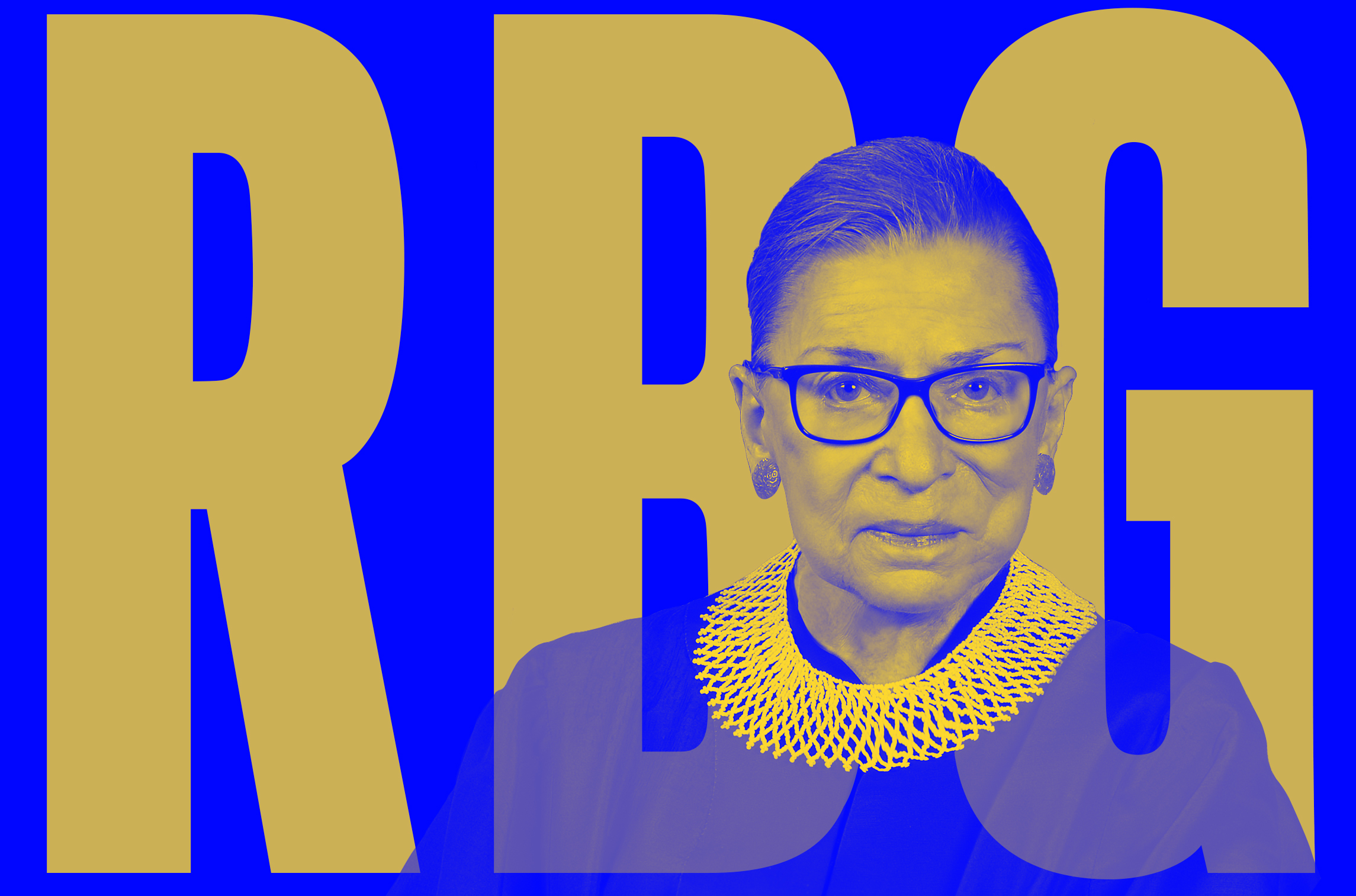 We're thrilled to announce that a recording of this program will air on public television on the following dates. The entire conversation is also available to stream online here. 
Wednesday, January 2, 2019 at 9:00 pm on WLIW
Monday, January 7, 2019 at 9:00 pm on THIRTEEN
Thursday, January 10, 2019 at 9:00 pm on NJTV

The David Berg Distinguished Speakers Series | Winter 2018
Brooklyn-born Associate Justice Ruth Bader Ginsburg is the second woman ever appointed to the Supreme Court of the United States. She is also the first Justice to become a global pop-culture icon, widely known as the Notorious RBG. A graduate of NYC's public school system, Ginsburg was one of only nine female law students in her 500-person class at Harvard; she then became the first female law professor to receive tenure at Columbia University. A lifelong champion of human rights and gender equality, Ginsburg co-founded and served as director of the Women's Rights Project of the American Civil Liberties Union before being appointed to the Supreme Court by President Bill Clinton in 1993. She sits down with NPR legal correspondent Nina Totenberg for a wide-ranging conversation about her quarter century on the nation's highest bench, her 2016 book My Own Words, and her continuing commitment to principled dissent.

This program is made possible by The David Berg Foundation. This series features prominent New York scholars, policymakers, artists, business leaders, and observers in talks that explore the key ideas and forces that have created the New York we know today and are shaping the city of tomorrow.

Special thanks to our media partner WNET as well as to Knoll and Mixed Greens Event Design.

About the Speakers:
Associate Justice Ruth Bader Ginsburg received her B.A. from Cornell University, attended Harvard Law School, and received her LL.B. from Columbia Law School. She was a Professor of Law at Rutgers University School of Law and Columbia Law School. She also co-founded the Women's Rights Project of the American Civil Liberties Union and formerly served on the Board and Executive Committee of the American Bar Foundation, on the Board of Editors of the American Bar Association Journal, and on the Council of the American Law Institute. She was appointed a Judge of the United States Court of Appeals for the District of Columbia Circuit in 1980. President Clinton nominated her as an Associate Justice of the Supreme Court, and she took her seat August 10, 1993.

Nina Totenberg is NPR's award-winning legal affairs correspondent. Her reports air regularly on NPR's critically acclaimed newsmagazines All Things Considered, Morning Edition, and Weekend Edition. A frequent contributor to major newspapers and periodicals, she has published articles in The New York Times Magazine, The Harvard Law Review, The Christian Science Monitor, Parade Magazine, New York Magazine, and others. Before joining NPR in 1975, Totenberg served as Washington editor of New Times magazine, and prior to that she was the legal affairs correspondent for the National Observer.