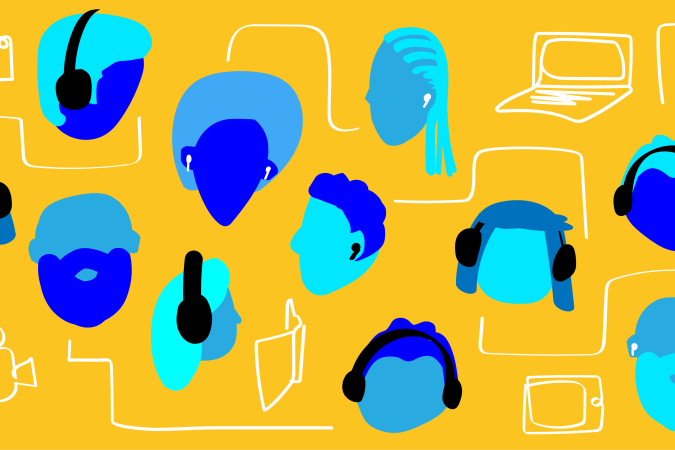 Back to Exhibitions
Your virtual commute to the people, places, and things that make NYC great.   
We know you miss being out and about in our great metropolis, New York City. So do we. We may not be able to hop on the subway and visit our favorite neighborhoods right now, but we're here for you online with an unlimited pass to the Museum's offerings. (Don't forget to stand clear of the closing doors.)  
Together we will head uptown, downtown, and throughout the five boroughs with online exhibitions, digitized collection objects, live streams, recorded videos, and more digital content that showcases what makes New York New York.  
As the Museum of the City of New York, we have been telling stories for nearly one hundred years. Join us as we celebrate, document, and interpret New York's past, present, and future during one of the most challenging times in our city's history.  
Explore all our digital offerings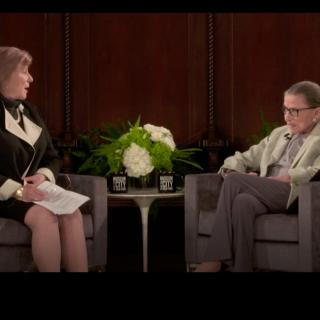 Dive into conversations with artists, authors, politicians, and more who speak about their experiences as New Yorkers.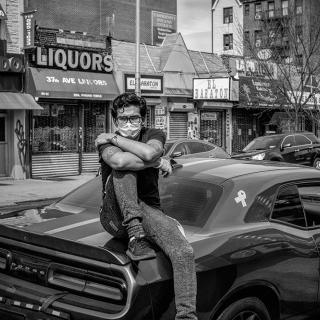 Share your experiences related to the COVID-19 pandemic with the Museum on Instagram.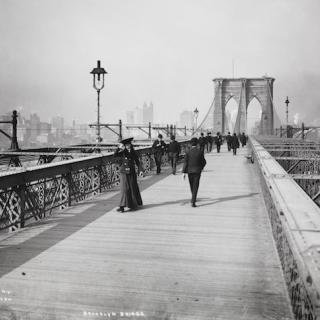 The Museum has teamed up with Urban Archive to allow anyone to visit NYC's iconic sites from home.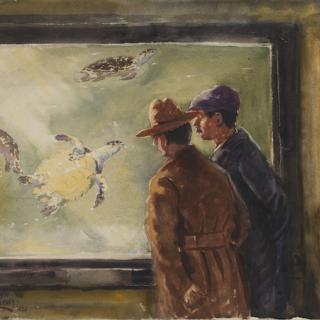 Take a moment to pause with a daily dose of beauty from #MuseumMomentOfZen, featuring more than 1,000 posts from museums around the globe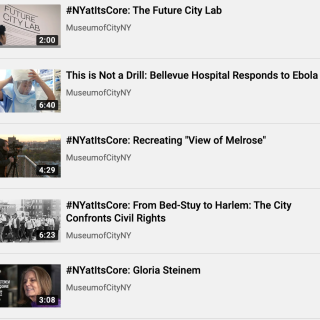 Experience the #MuseumFromHome with these handpicked educational and inspirational videos featuring our exhibitions, collections, and original series.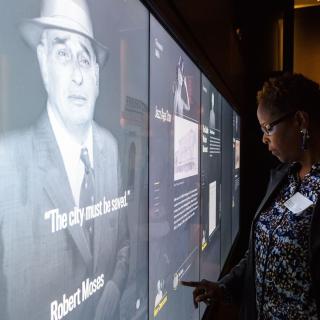 Explore a growing collection of lesson plans that highlights various themes and disciplines found in our permanent and special exhibitions, created in collaboration with elementary and middle school teachers.
In-Depth Stories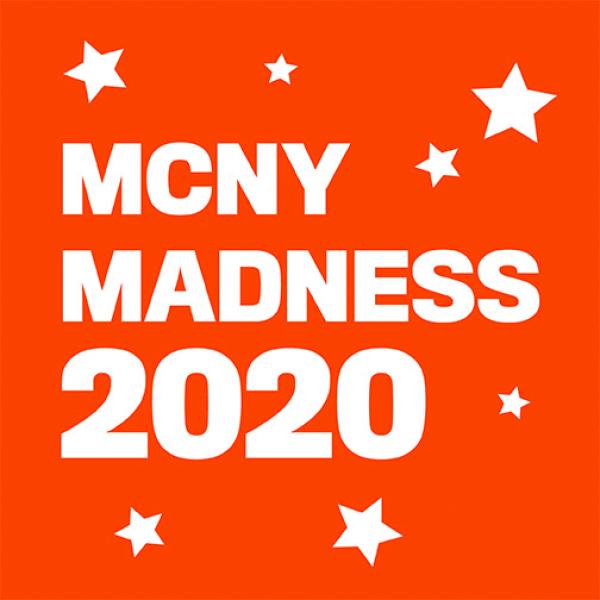 We've selected eight images in four categories to kick off the first #MCNYMadnessChallenge. Vote for your favorites on Instagram and Twitter March 23–31 to determine what makes New York New York.