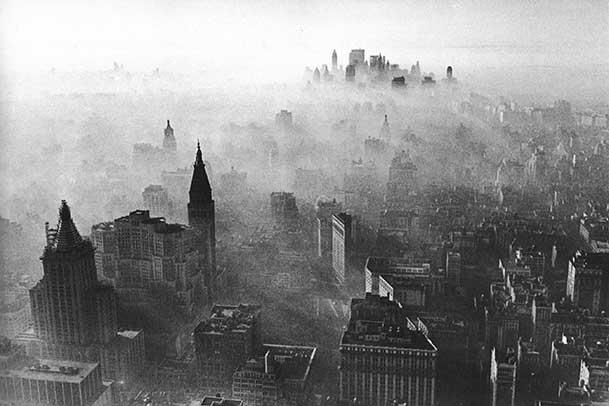 Explore activities and resources to learn about what it takes to keep our Earth clean.
2021 marks the 51st anniversary of Earth Day. In 1970, 20 million Americans gathered together to protest our lack of care for the environment. Earth Day helped encourage many of the laws that protect us and the environment today, including the Clean Air Act (1970); the Clean Water Act (1972); and the Endangered Species Act (1973), as well as the creation of the Environmental Protection Agency (EPA) in 1970. Earth Day is about more than picking up litter. It is a reflection of how we take care of our community, because caring for the Earth means caring for each other.
On these pages find fun-filled Earth Day activities to help you learn about what it takes to help keep our Earth clean. Test your trash and recycling skills with a matching game, or make a homemade puppet from recyclable materials found around your home. Enjoy storytime featuring books about New Yorkers trying to solve our trash problem and explore an image that highlights how rising sea levels will impact New York City. Plus, learn how you can do your part to sustain the Earth for future generations. Head to our resource page to find information about kids like you who are making waves in the environmental activist community.
Remember, even though Earth Day is celebrated once a year, we should work to be environmentally friendly every day!
Take the Pledge!
There are many ways you can make a difference. Fill out this form and let us know what you plan to do to help keep our city and planet clean and sustainable.
Story Time Video
Enjoy story time featuring a book about New Yorkers working to create a cleaner, more sustainable city, and a look at one way we have tried to solve our garbage problem.
What we're reading: 
All That Trash: The Story of the 1987 Garbage Barge and Our Problem with Stuff, written and illustrated by Meghan McCarthy and published by Simon and Schuster Publishing for Young Readers.
City Green, written and illustrated by DyAnne Disalvo-Ryan and published by Harper, an imprint of HarperCollinsPublishers.
Storytime background music composed by Mark Mothersbaugh.
Keep Exploring!
Follow the links below for more activities and a look at how young people today are taking a stand for the environment. Interested in diving deeper into history? Check out Earth Day and Environmentalism in the City from our Activist New York exhibition. 
---
Supporters
Family and Community Engagement Programs are made possible in part by the Margaret S. Ogden and Stephen A. Ogden Memorial Fund, Milton and Sally Avery Arts Foundation, Sy Syms Foundation, and the Frank J. Antun Foundation.

The Frederick A.O. Schwarz Education Center is endowed by grants from The Thompson Family Foundation Fund, the F.A.O. Schwarz Family Foundation, the William Randolph Hearst Endowment, and other generous donors.