Women's Suffrage and Voting Rights Now Grades 4-12
When:
Tuesday, November 2, 2021, 9:30am
This event has passed.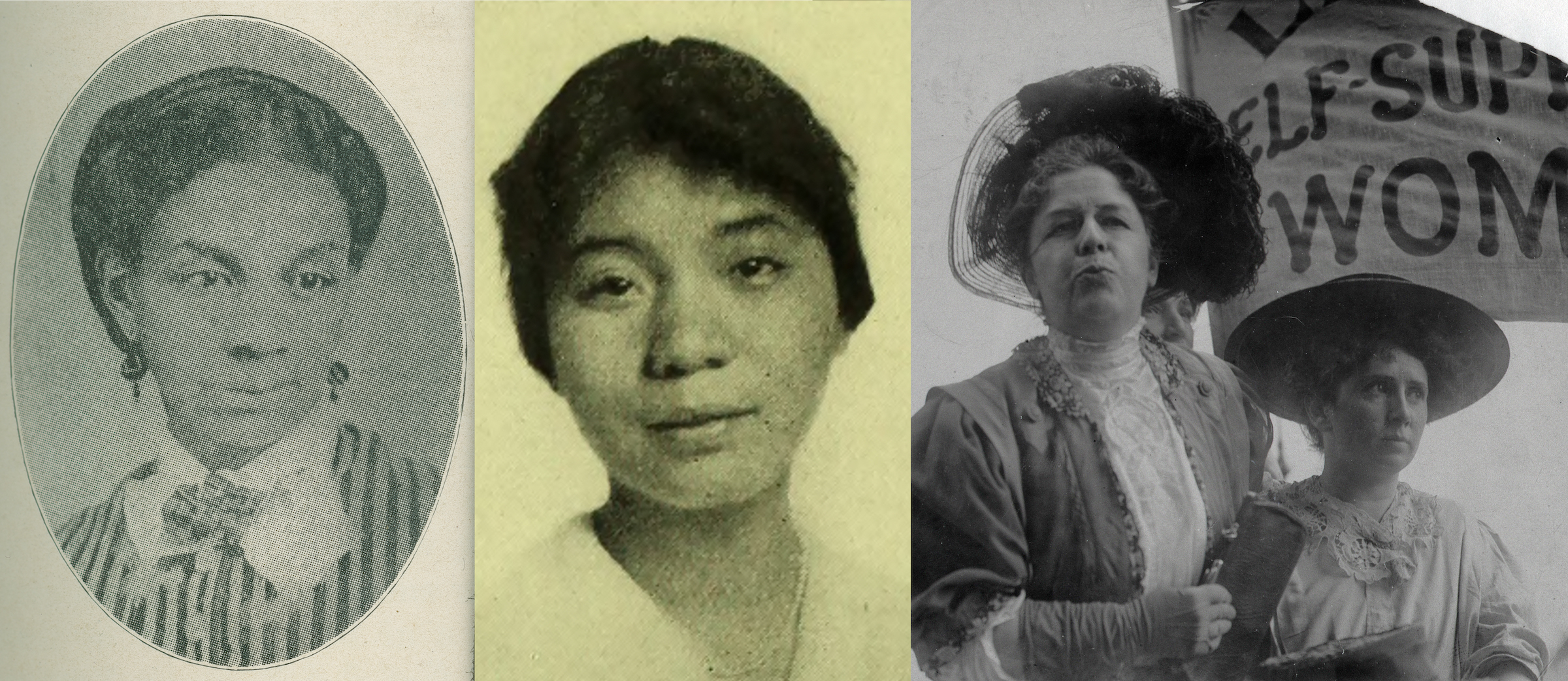 Sign up your class for this free, interactive student webinar workshop series drawing from the Museum's collections.
Discover diverse leaders within the women's suffrage movement and the tactics they used to expand voting rights. Learn about how their racial and ethnic identities and class experiences shaped their political views and strategies. Looking back 100 years to the passage of the 19th amendment, students will explore the legacy and shortcomings of the movement for votes for women and learn about the importance of voting rights now.   
Students will join other students in a live Zoom session led by Museum Educators. Individuals or classes are invited. Teachers interested in registering their classes can do so. 
FREE. Advance registration required.    
---
Registration Details: Individuals or classes are invited to register. Teachers interested in registering a class of up to 35 students can do so. Multiple classes from the same school can register if there is a different teacher in charge of the registration for each class. 
How it Works:  Students will join other students in these live and interactive sessions led over Zoom by Museum Educators in a setting that balances active engagement and privacy.  Participants will see and discuss visuals from the Museum's exhibitions and collections and connect the past to our present. 
Security and Interaction: Sessions will be presented as webinars; students are able to submit questions, comments, and observations to the moderators and complete polls and other activities, but will not use cameras or mics and will not be visible on screen.  
Free.  Advance registration required.  
Stay Connected:  To learn about upcoming free student workshops and other educational initiatives, join our mailing list. Be sure to check the box "Teacher & Student Programs" to be notified of future events! 
Supporters
Education programs in conjunction with Beyond Suffrage: A Century of New York Women in Politics are made possible by The Puffin Foundation Ltd. 
The Frederick A.O. Schwarz Education Center is endowed by grants from The Thompson Family Foundation Fund, the F.A.O. Schwarz Family Foundation, the William Randolph Hearst Endowment, and other generous donors.