Past Event: Underground Art: Tour of the Second Avenue Subway
When:
Sunday, January 28, 2018, 1:00pm
This event has passed.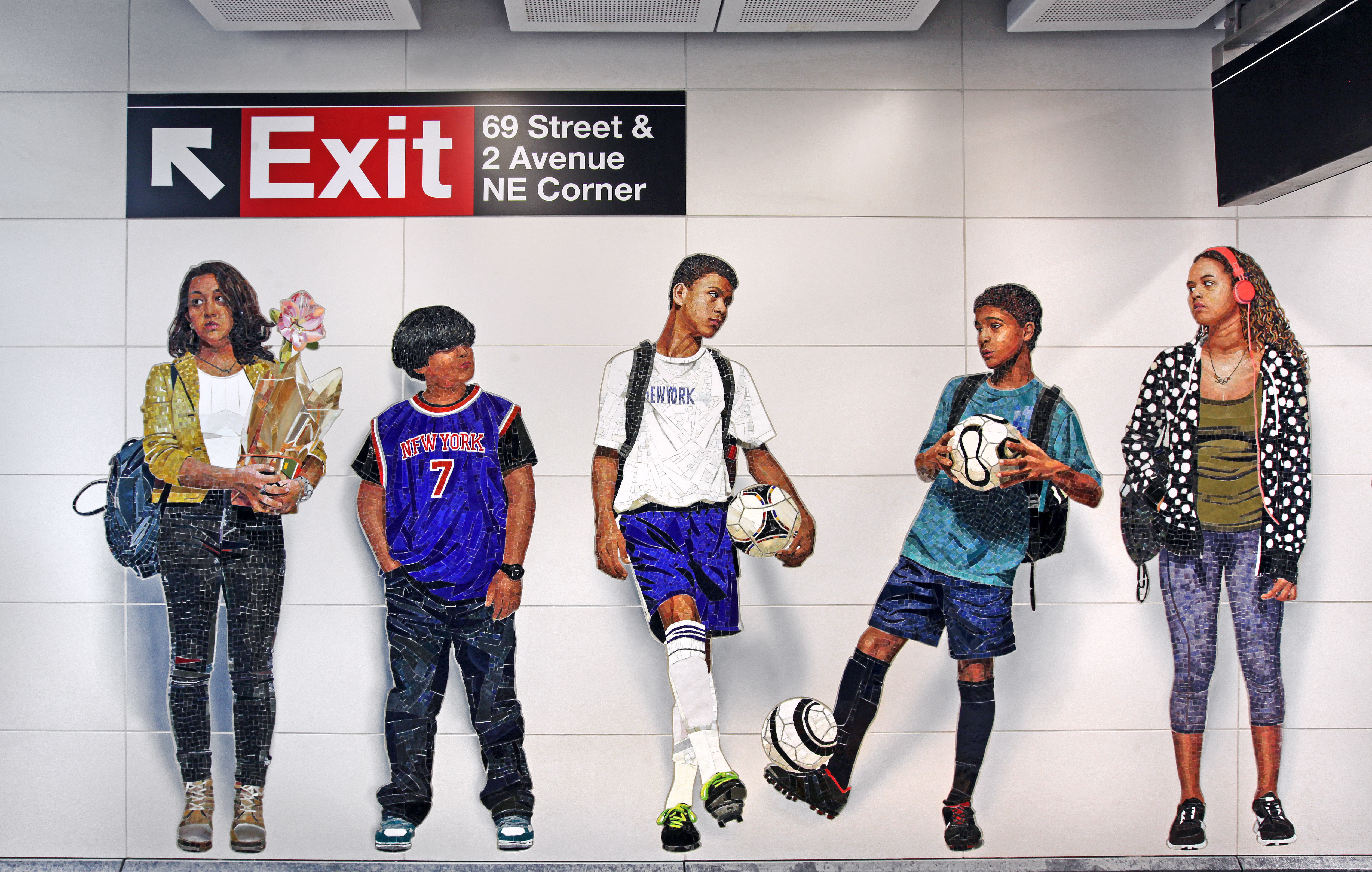 The tour will be taking place rain or shine and will mostly be indoors. This program is now sold out and no additional tickets will become available.
Join us for a behind-the-scenes tour of the extraordinary art installations in the four new Second Avenue subway stations with Sandra Bloodworth and Lester Burg of MTA Arts & Design, which commissions public art in subway and commuter rail stations in the NYC Metropolitan area. Explore how high-profile artists transformed the blank station walls into ambitious projects using immersive porcelain tiles, intricate mosaics, and geometric illustration to celebrate community, city life, and public space.

The tour will begin at the bottom of the main escalator in the East 96th Street Q subway station and will conclude at the Lexington Avenue/63rd Street F and Q subway station. It will be approximately 10 blocks in length, mostly underground. Entry into the subway stations will be provided for all attendees, Metrocards will not be needed.

This program is inspired by our exhibition, Art in the Open: Fifty Years of Public Art in New York (on view through September 23, 2018). To view all of the programs in the series, click here. 

About the Guides:
Sandra Bloodworth is the Director of the award-winning public art program MTA Arts & Design, where she oversees initiatives including Poetry in Motion and Music Under New York, as well as the creation and restoration of the MTA's visual artwork.
Lester Burg spent twenty years working with the downtown Los Angeles and Hollywood Redevelopment Projects and now serves as the Deputy Director of MTA Arts & Design. He has managed artist selection for more than thirty permanent art projects at subway and commuter rail stations.