Past Event: I Could Tell You 'Bout My Life: Art and Incarceration
When:
Thursday, February 7, 2019, 6:30pm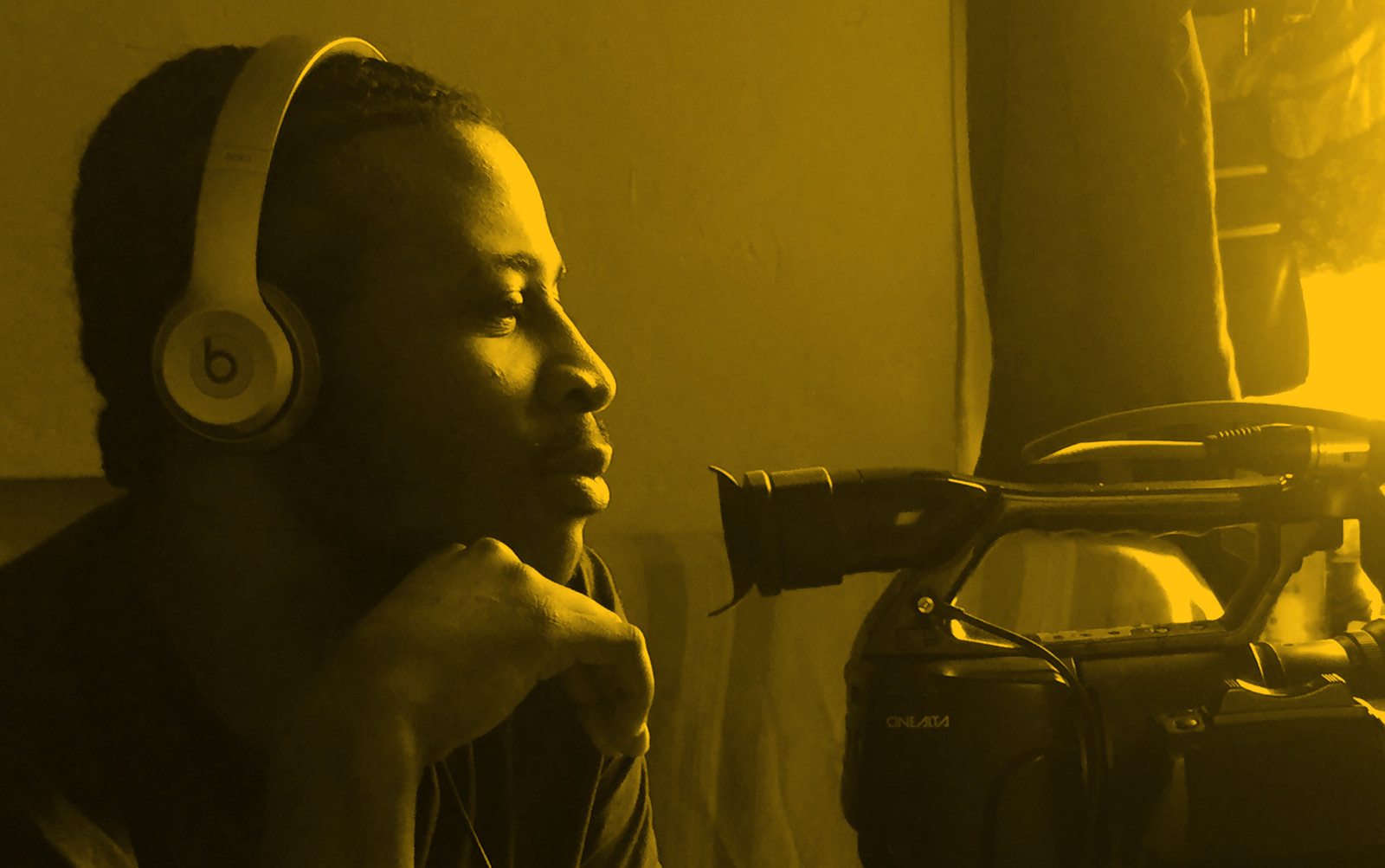 On April 10, 2017, Governor Andrew Cuomo signed a law to raise the age of criminal responsibility to 18 years old. Now, 16- and 17-year-olds are no longer prosecuted and incarcerated as adults. However, when Michael Martin got arrested at the age of 17, this law did not exist and a judge sentenced him to five months in jail at Rikers Island. Two years later, at the age of 19, Martin filmed, narrated, and directed the short film I Could Tell You 'Bout My Life (2018, 26 min), in which he reflects on his incarceration on Rikers and the effect it had on his life. 
Join us for the film's world premiere, followed by a conversation with director Michael Martin and New York artists Onyedika Chuke, Sophia Dawson, and Messiah Ramkissoon about the power of art to address the crisis of mass incarceration. Moderated by Tramia Jackson.

This screening is part of our Activism on Film series, which delves into stories of social activism in New York City inspired by our ongoing Activist New York exhibition. To view all the programs in the series, click here. 
About the Director: 
Michael Martin filmed, narrated, and directed I Could Tell You 'Bout My Life through the BYkids program. Mentored by filmmakers Chiemi Karasawa (award-winning documentary filmmaker and founder of Isotope Films) and Hollis Meminger (prolific cinematographer with television credits including The Blacklist, Narcos and Younger), Martin reflects on his incarceration on Rikers Island. To view a trailer of the film, click here. 
About the Speakers:
Onyedika Chuke is an artist and archivist born in Onitsha, Nigeria.  His engagement in the art world has been punctuated by projects at venues such as Queens Museum, The Sculpture Center and The American Academy in Rome. He is currently a New York City Public Artist in Residence (P.A.I.R), a position that places him in the offices of the Department of Cultural Affairs (DCLA) and the Department of Corrections (DOC) Rikers Island. His work as a P.A.I.R artist entails collaborating with individuals on Rikers Island facing extreme challenges to alleviate the negative impact of criminal punishment, create access to art, and to open dialogue between New York City policymakers and those in their custody. In addition, he is researching specific architecture and historical landscape that has shaped New York City's penological system. Artist's website here.
Sophia Dawson is a Brooklyn based visual artist who has dedicated her life's work to exposing the stories and experiences of individuals who are striving to overcome the injustices they face both individually and collectively. By raising awareness of these individuals she aims to humanize social justice issues and to prevent such experiences from being repeated in the future. Her work has recently been exhibited in Rush Arts Gallery and the Bronx Museum for the Arts.  She is a recent participant of the Whitney Museum's Independent Studio program and a current resident of the Bronx Museum of Art's first residency program.  She leads art workshops at Rikers Island through Artistic Noise, a Harlem-based nonprofit that works with court involved youth. Subjects in her practice include mothers who have lost their children to police brutality both past and present, the Central Park 5, and political prisoners from the Black Liberation movement who are still incarcerated within the United States. Artist's website here.
Messiah Ramkissoon is a Trinidad-born, New York-based hip-hop and spoken word artist, creative writing instructor, and youth activist. After earning a scholarship from Oprah Winfrey and attending Howard University, Ramkissoon became a three-time champion of the Apollo Theater showcase where he combined art and activism by illuminating the HIV crisis through his poetry. He began his career teaching poetry at Washington D.C.'s Duke Ellington School of the Arts and since 2012, has served as director and facilitator for Friends of Island Academy, providing creative writing coaching, mentorship, counseling and reentry services for incarcerated young men, the program through which he met Michael Martin. Artist's website here.
Tramia Jackson (moderator) works at the American Museum of Natural History (AMNH) as the Senior Coordinator for the Science Research Mentoring Consortium, a network of 23 institutions across New York City dedicated to providing programs where youth engage in authentic experiences and opportunities in STEM fields. Jackson joined AMNH from the International Coalition of Sites of Conscience where she managed From Brown v. Board to Ferguson, an innovative three-year program linking eleven museums and community partners to create dialogue based public programs and train youth in activism around issues of race, mass incarceration, and education equity in the context of civil rights. She also serves on the Rikers Public Memory Advisory Committee. 
Co-presented with BYkids.
About BYkids: 
BYkids mentors teens to tell their stories through film and share the realities of global inequality and injustice on the world stage. Kids learn citizenry through empathy, using film as a starting point for cross-cultural conversations. BYkids' films are viewed and discussed by 248 million teens, educators and their families, creating understanding through storytelling.
I Could Tell You 'Bout My Life premieres Sunday, March 3 at 7:30 p.m. on THIRTEEN and is available to stream on thirteen.org/filmsbykids.
Our Supporters and Partners
Activist New York and its associated programs are made possible by The Puffin Foundation, Ltd.
Activist New York is the inaugural exhibition in The Puffin Foundation Gallery, which is dedicated to the ways in which ordinary New Yorkers have exercised their power to shape the city's and the nation's future.
This program is co-presented by BYkids.