NYC Champions & Change Makers
When:
Wednesday, June 17, 2020, 6:00pm
This event has passed.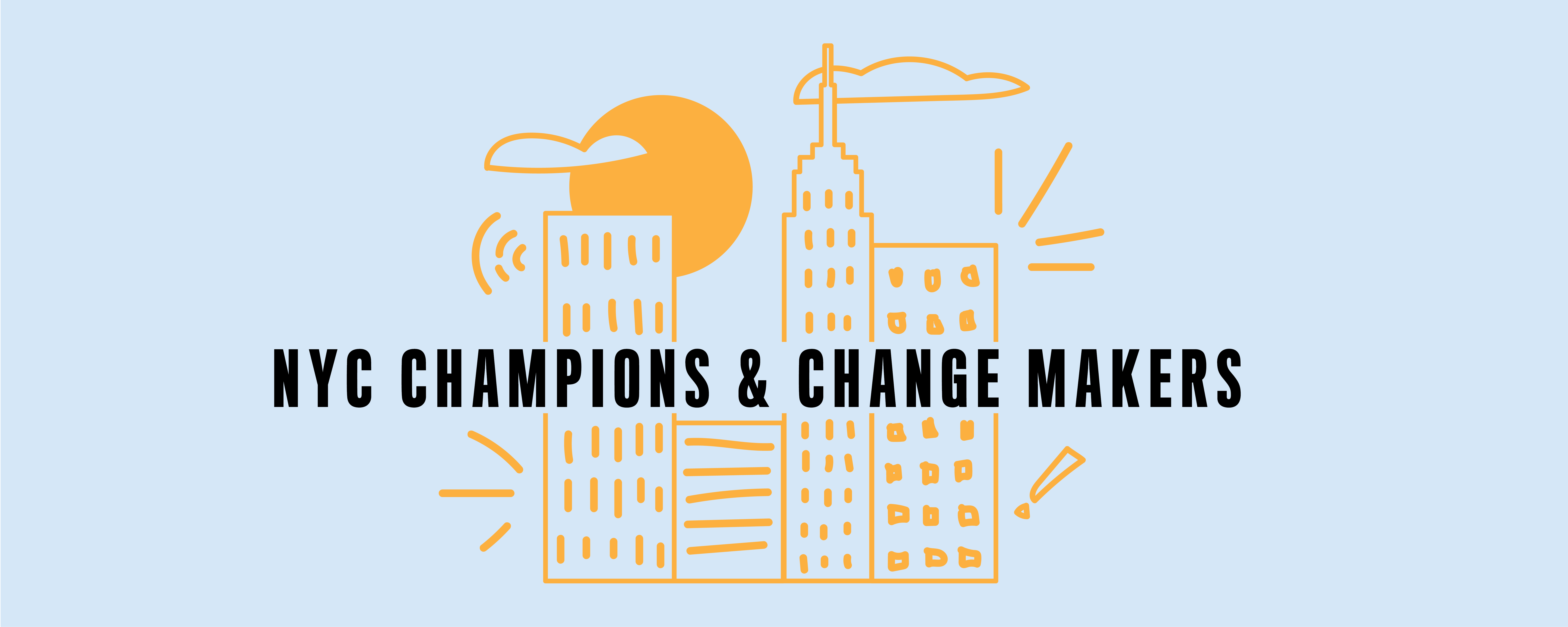 On Wednesday, June 17, 2020, we paid tribute to countless acts of heroism – great and small – across the five boroughs while shining a light on the way New Yorkers have historically persevered no matter the circumstances.  A celebration of the change makers around our city working towards a more safe, just, and equitable world, the evening will share New York's stories of hope and great bravery – past and present. 
The evening featured a live welcome from the Museum's Director, followed by special guest appearances and ended with a salute to the 7 pm clap out for New York's front-line workers. 

Our Honorees:
Dr. Félix Matos Rodríguez, 
Chancellor of the City University of New York
Dr. Michelle Ng Gong,
Chief of the Divisions of Critical Care and Pulmonary Medicine at Albert Einstein College of Medicine and the Montefiore Health System
Dr. Elizabeth Awerbuch, 
Pulmonary and Critical Care Attending Physician at Elmhurst Hospital Center
Leah Scondotto, 
Director of Brooklyn Family Court Programs at Safe Horizon
Seth Rudetsky and James Wesley, 
Creators and Hosts of "Stars in the House," a daily livestream program benefitting The Actors Fund and the NAACP Legal Defense and Educational Fund
Sharene Wood,
President and CEO of 5001 FLAVORS and Harlem Haberdashery, PPE and gown creators for Harlem Hospital and community members

Featured Speaker:
Wes Moore, CEO, Robin Hood Foundation

Guest Presenters:
Wayne Brady ● Lea DeLaria ● Stephen Kunken ●  
Sam Perkins ●  Matt Ramsey ● Marcus Samuelsson
---

Support the Museum
Become a champion of the city we call home and keep our collective, New York history alive. Support the Museum with a gift and help the Museum continue its legacy as the chronicler of New York's history and a beacon of its determination through our exhibitions, collection, education center, and public programs. 
---

Nominate A New Yorker
Who is making a difference in your community during the COVID-19 crisis? You know the champions and change makers across the five boroughs right now. Share them with us and help us preserve their stories at the Museum. We are working with a committee of New Yorkers to select and share the stories of these change makers, at this event, online across our social channels, and in our space when the Museum reopens to the public.
---

Our Sponsors
---
For more information, please contact: