Moonlight & Movies | Make Me Famous
When:
Tuesday, April 18, 2023, 6:30pm
This event has passed.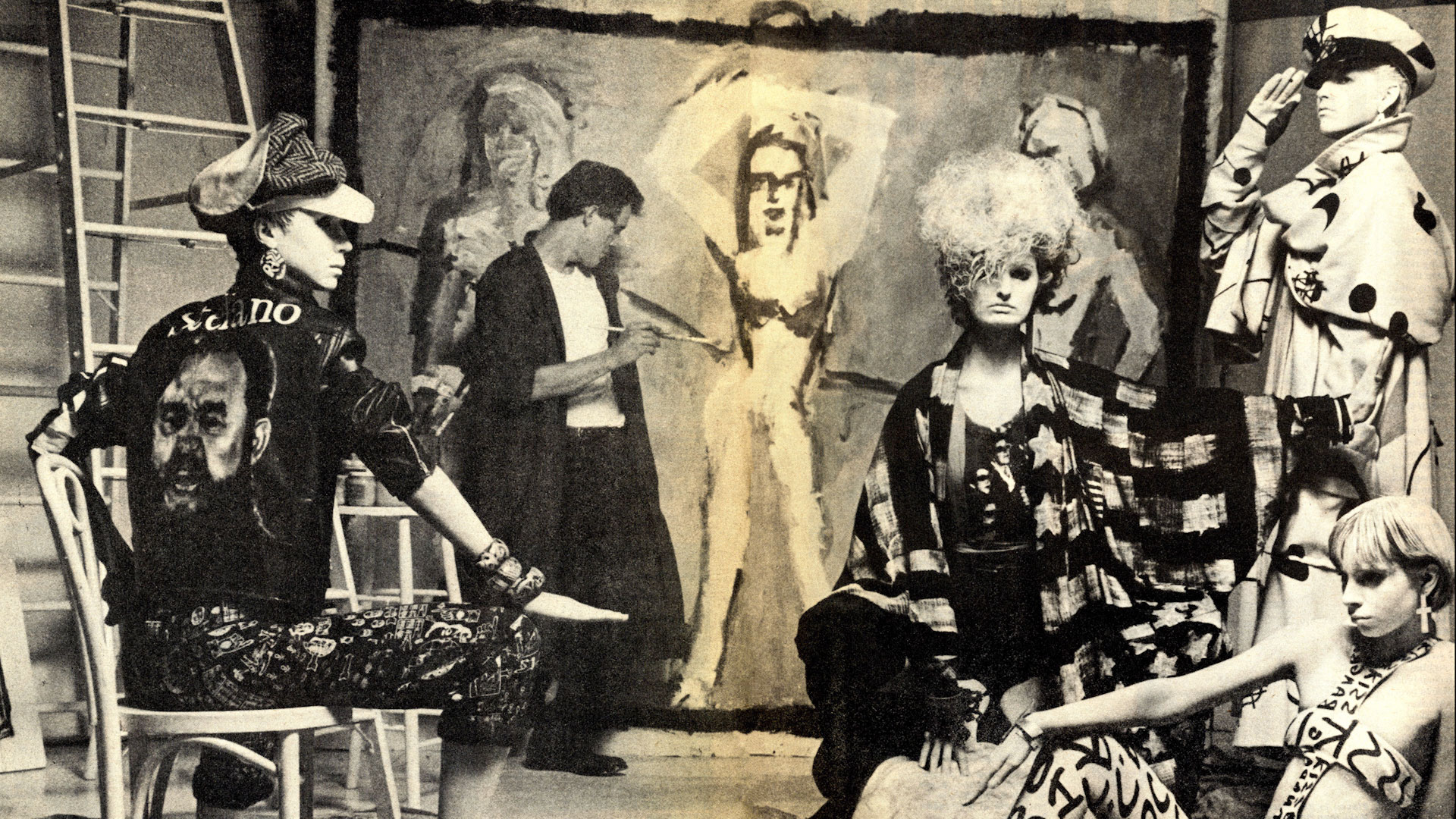 Please note that this program is sold out and there is no longer a waitlist. 
Join us for a special screening of the documentary Make Me Famous (Brian Vincent, 2021, 93 min). The film tells the story of the Lower East Side art movement through an unknown artist, putting creativity itself centerstage. Set during what was arguably the last great art explosion in American history, Make Me Famous explores the life and work of painter Edward Brezinski in his quest for fame. The film provides an intimate and original look at NYC's 1980s downtown art scene, which spawned such famous break-out artists as Jean-Michel Basquiat and Keith Haring. Some of the many artists and voices interviewed include Eric Bogosian, Patti Astor, Kenny Scharf, Marguerite Van Cook, James Romberger, and more. 
A conversation led by filmmakers Brian Vincent and Heather Spore and featuring artists Peter McGough, Frank Holliday, and Dr. Marguerite Van Cook follows the screening.
Part of the Museum's monthly Moonlight & Movies series.
Event Timeline:
6pm: Doors open to Ronay Menschel Hall (Ground Floor); drinks & popcorn available for purchase
6:30pm: Introduction
6:35pm: Screening of Make Me Famous (93 mins) begins
8:10pm: Film ends; talkback with filmmakers and featured artists begins 
8:50pm: Program ends, Museum closes
About the Speakers: 
Brian Vincent is a graduate of the Juilliard School. He is a professional actor and member of AEA and SAG/AFTRA for over 20 years, Vincent has starred in nearly a dozen feature films. While on set for "Black Dog", Vincent co-wrote the song, 'My Greatest Fear' with country legend Randy Travis for the soundtrack of the film. Vincent was among the first group to be selected as a Fox Fellow. "Make Me Famous" was selected as a NYSCA grantee (2019) and as a participant in Gotham Film Week Spotlight on Documentaries (2019). "Make Me Famous" is Vincent's feature directorial debut.
Heather Spore has been in the N.Y.C. theater community for over 20 years as a member of both AEA and SAG/AFTRA. She has performed in many regional theaters around the country and was in the closing company of the historic off-Broadway production of "The Fantasticks" which ran for a record breaking 43 years at the Sullivan Street Playhouse. She was a member of the Broadway production of "Wicked" for nearly 13 years. Spore can be seen in a handful of film and television roles. She is an N.Y.C. Artist Corps grantee for 2021. "Make Me Famous" is the first film of husband and wife team Heather Spore and Brian Vincent.
Peter McGough is a visual artist with a practice in NYC.  Known for using alternative historical processes in photography, including cyanotype, gum bichromate, salt, tri color carbo, platinum and palladium. Both his lifestyle and practice betoken a flat refusal to embrace the historical present. The personal dimension of his work makes it into a deliberately provocative and controversial contemporary artistic performance dealing with political and sociological issues. McGough has shown in numerous galleries and museums around the world including 3 Whitney biennials. He is the author of the riveting memoir, "I've Seen the Future and I'm Not Going" 
Frank Holliday is a painter who became known in the New York art world in the 1970s and 1980s associated with the East Village scene. Holliday has exhibited with many galleries throughout America, Asia, and Europe. Notable solo shows include the Partners and Mucchaccia Gallery - Singapore and Villa Borgase's Carlo Bilotta Museum - Rome and was featured in the MoMA show, CLUB 57: Film Performance and Art - NYC. A book titled "Holliday" was published by Carlo Cambi Editore. Holliday was awarded grants from, National Endowment for the Arts, the Adolph and Esther Gottlieb Foundation, the Pollock-Krasner Foundation and the Guggenheim Fellowship in 2015.
Dr. Marguerite Van Cook is a prolific multi-disciplinary artist. She toured as opening act for The Clash as the lead singer for the Innocents. Van Cook's visual artwork is in many public collections, including the MoMA, the Whitney Museum, and the Schwartz Art Collection at Harvard. She is currently Board President at Visual AIDS, the organization that brought us the Red Ribbon AIDS awareness symbol as well as A Day Without Art. Van Cook also serves as a Board Member at Unbuilt Labs and President Emeritus of Howl Arts! Book collaborations of note include 7 Miles a Second with David Wojnarowicz and James Romberger, and The Late Child and Other Animals with Romberger.  She is a New York Times best-selling author.
Watch the Trailer:
Event Logistics (subject to changed based on NYC regulations):
Please contact programs@mcny.org with any questions or ticketing issues.
All sales are final; refunds not permitted. Exchanges and credit for future programs only. Programs and dates may be subject to change. 
Supporters
Moonlight & Movies is made possible in part by: Sophia and Peter J. Volandes.