Lunar New Year Celebration
When:
Tuesday, February 5, 2019, 11:00am
This event has passed.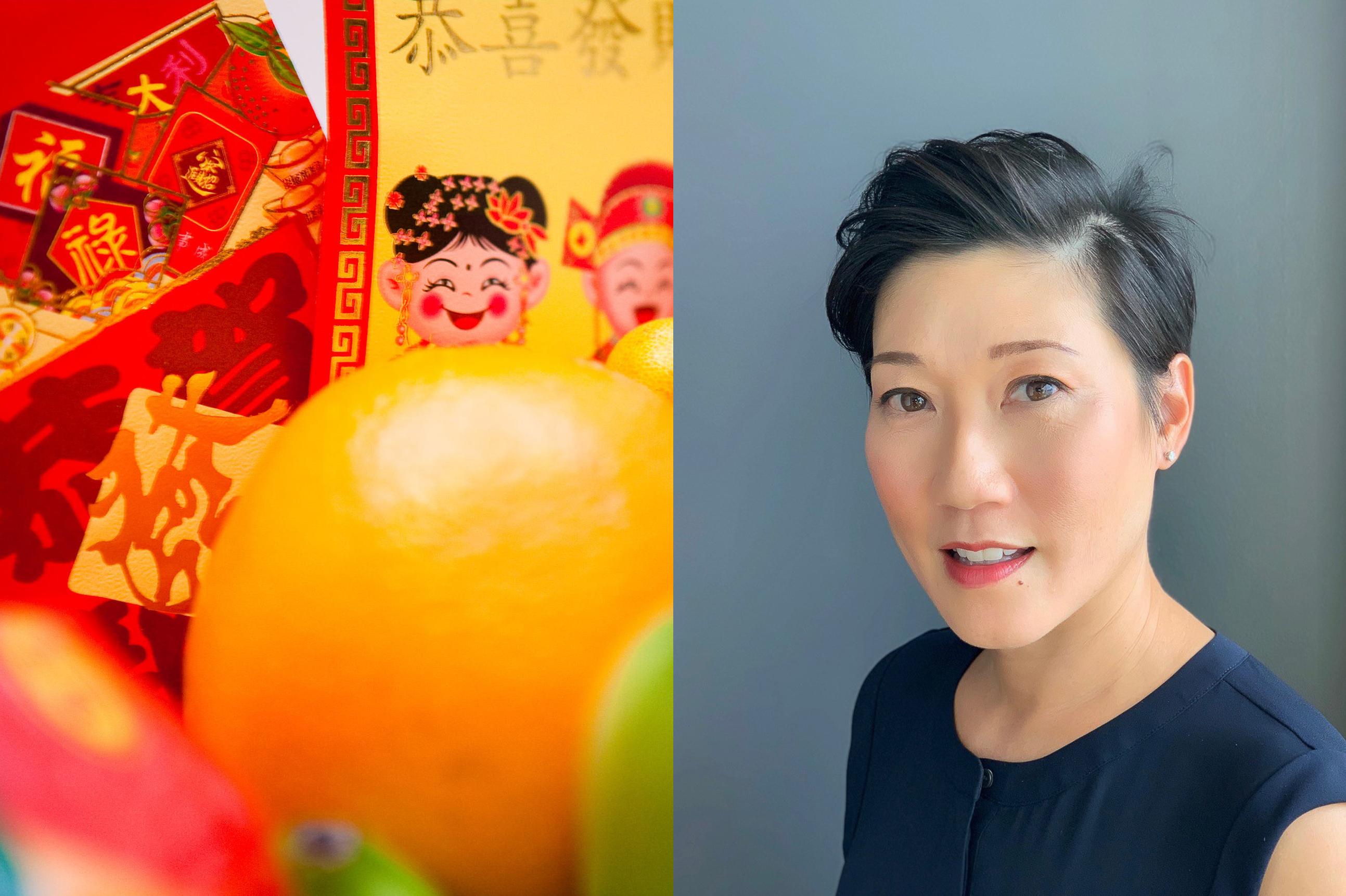 Gung Hay Fat Choy! Come ring in the Lunar New Year as we celebrate the coming of the Year of the Pig. Join us for a special guest author, Michele Wong McSween, for a reading of her book My First Mandarin Words with Gordon & Li Li. Then visit the exhibition Interior Lives: Contemporary Photographs of Chinese New Yorkers to get inspired for a wiggly fish making workshop led by educators from the Museum of Chinese in America (MOCA).
Storytime begins promptly at 11:15am. Workshop with MoCA begins at 12pm.
Michele Wong McSween is a mom, fashion designer, author and a fourth generation Chinese American. She resides in Brooklyn, NY with her husband Steve and three boys – Walker, Harry and Stevie.  McSween holds degrees from University of California at Berkeley and the Fashion Institute of Design and Merchandising. Growing up in Sacramento, CA, she never learned Chinese and wanted to be sure her own boys were confident with Chinese language and culture. After enrolling them in early learning Mandarin classes, McSween looked for appropriate Mandarin bedtime reading and found that little was available.  She created Gordon & Li Li with an appealing, simple and modern design aesthetic that would engage kids and parents alike.
Learn English and Mandarin words with panda cousins Gordon and Li Li in this charming and colorful bilingual first words book!
Gordon and Li Li are cousins. Li Li is from Beijing, China, and speaks Mandarin. Gordon lives in Brooklyn, New York, and speaks English. When Li Li visits Gordon for the first time, the cousins must learn to communicate using simple, everyday words. 
Children and caregivers can read along with Gordon and Li Li as they learn basic English and Mandarin words and their correct pronunciation. Each spread of this sturdy book spotlights a different theme, including greetings, colors, numbers, and animals! And every word features the English and pinyin spelling along with the Chinese character and the phonetic Mandarin pronunciation to help readers practice.
This is an adorable and informative must-have first words book for any family who wants to get little ones excited to open the door to learning a second language -- and future language success!
Family and Community Engagement Programs are made possible in part by the Milton and Sally Avery Arts Foundation; Sy Syms Foundation; Lone Pine Foundation; and Louis Wiley, Jr.
 
The Frederick A.O. Schwarz Education Center is endowed by grants from The Thompson Family Foundation Fund, the F.A.O. Schwarz Family Foundation, the William Randolph Hearst Endowment, and other generous donors.