Envisioning Alternatives to Policing: "Quality of Life" in Public Spaces
When:
Wednesday, May 26, 2021, 7:00pm
Price:
Free! Donation Suggested. Registration Required.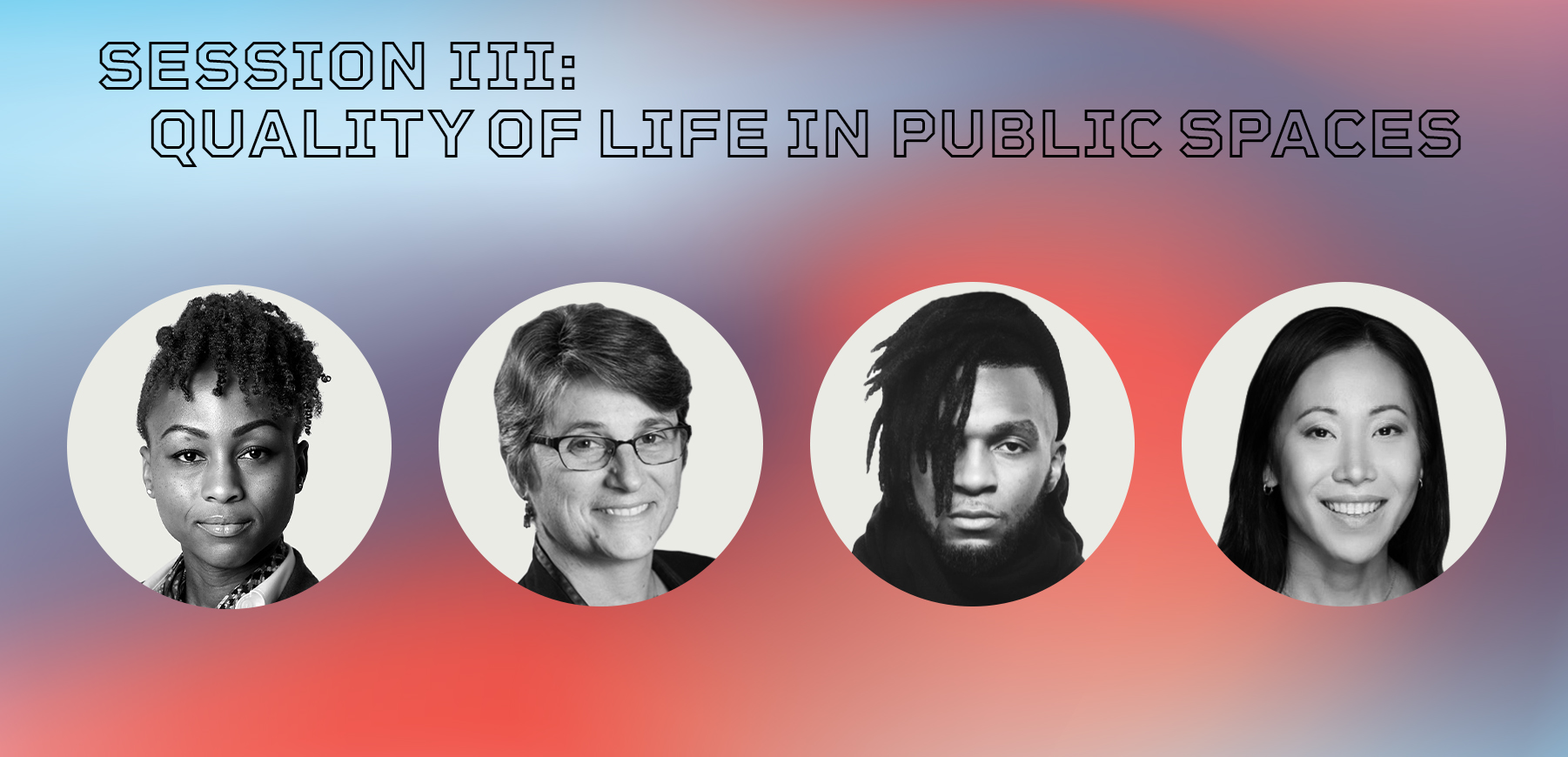 What is the role of police in regulating public space in New York City, and what alternative programs have New Yorkers proposed or undertaken? Led by Ashley Southall of The New York Times, this panel of organizers, experts, and government representatives will consider several key "quality of life" issues, from homelessness and sex work to street harassment and city beautification. They will share and discuss a variety of innovative programs they have undertaken, and others that they envision, to create an equitable and safe city for all.
This is the third and final event in our series Envisioning Alternatives to Policing.  
About the Speakers:
Ana M. Bermúdez is Commissioner at New York City's Department of Probation and has a 20-year career in law and justice focused on the advocacy for children and teenagers. After graduating from Brown University and Yale Law School she began representing children in family court cases at the Legal Aid Society. From 2010 through 2014, as the Deputy Commissioner of Juvenile Operations, Bermúdez successfully led city-wide initiatives that focused on improving outcomes for court-involved youth through interdisciplinary collaborations; her leadership has promote programs such as NeON Arts, an initiative that seeks to integrate arts into the seven NeONs (community-based probation centers located throughout New York City). Bermúdez is the first openly gay person, first Latina and second woman to be appointed Commissioner.
Joo Han is the deputy director at the Asian American Federation (AAF) one of the strongest leadership voices advocating for better policies, services, and funding that lead to more justice and opportunity for Asian immigrants. For the past six years, Han has managed a number of mental health, education, and capacity-building programs for AAF. In 2015, she launched a two-year, citywide community education program to address the rise in bullying of Asian American youth and the impact on their mental health. Han received a B.A. in English from Williams College and a M.A. in English Education from Teachers College of Columbia University.

Jawanza james Williams (He, Him) is a Black, Radical Queer,  Abolitionist and Socialist. He is currently the Director of Organizing at VOCAL-NY, a grassroots organization building power among poor and low-income New Yorkers. He is also a member of the Democratic Socialists of America and a founding member of its Afrosocialists and Socialists of Color Caucus. He receive a BA in English from Schreiner University in 2012 and is an alumni of Public Allies of New York, and Center for Neighborhood Leadership. 
Ashley Southall (moderator) is a law enforcement reporter focused on crime and policing in New York City, a beat she started working in 2016. She joined The Times in 2008 as a news clerk in the newspaper's Washington bureau. Southall is an alumna of Howard University and an Alabamian.
Tickets for this event are donation-based.
Accessibility: Closed captions will be available for this program. Please contact the Museum at 917.492.3333 or info@mcny.org with any questions.
Supporters
Activist New York and its associated programs are made possible by The Puffin Foundation, Ltd.