Envisioning Alternatives to Policing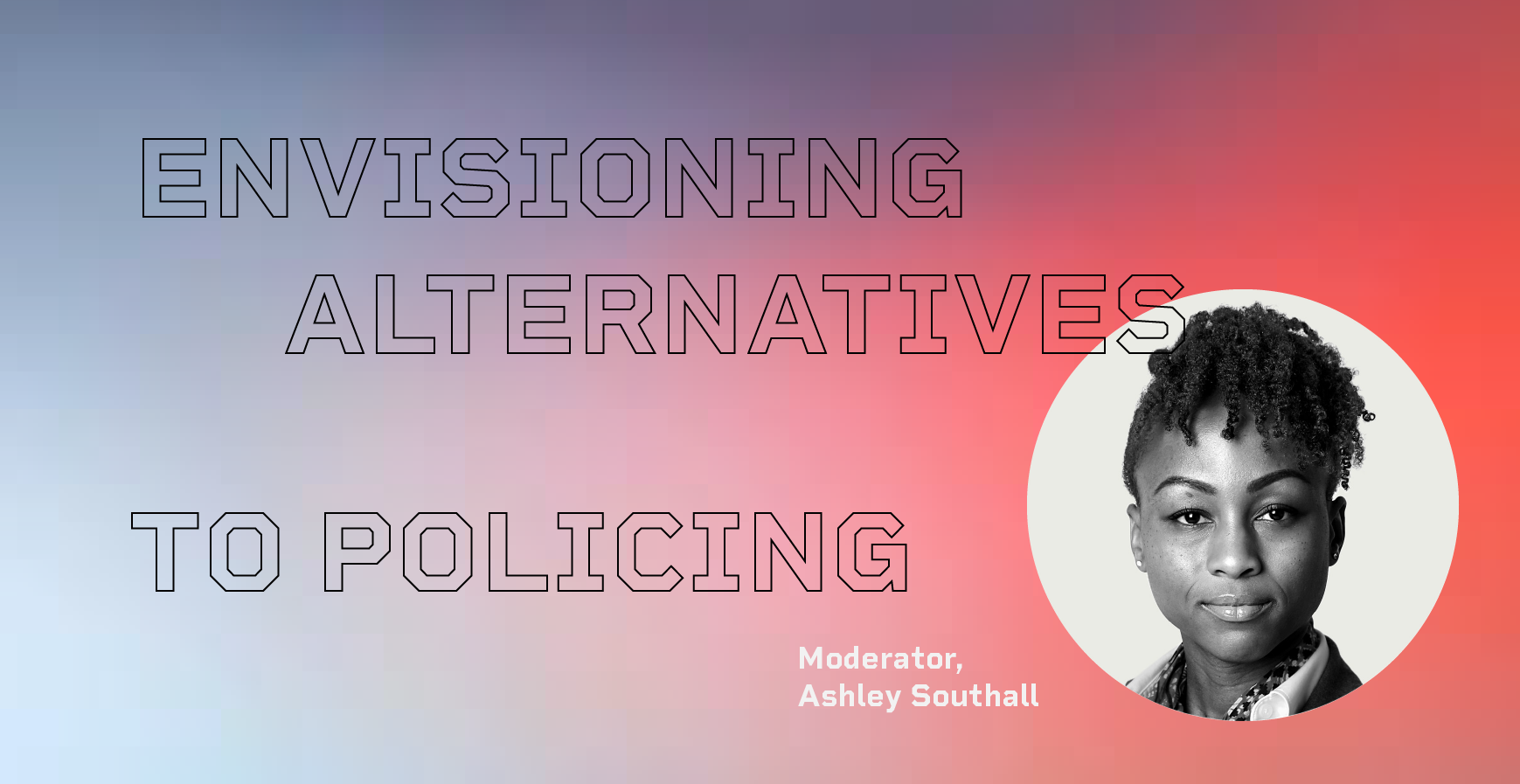 The anti-racist mobilizations of 2020 have put increased focus and pressure on the role of policing in cities across America, including New York. This series of conversations will connect current calls for defunding police to alternative initiatives New Yorkers have undertaken to foster safety in their families, communities, and public spaces. The events in this series will focus on three different themes: violence prevention, mental health, and quality of life. All conversations are moderated by Ashley Southall, criminal justice reporter for The New York Times.
I. MENTAL HEALTH
Thursday, March 25 at 7pm ET
with consultant Tim Black, lawyer Ruth Lowenkron & mental health advocate Christina Sparrock
II. VIOLENCE PREVENTION
Tuesday, April 27 at 7pm ET
with activist Erica Ford, Mayor Svante L. Myrick (Ithaca, NY), and advocate Danielle Sered (Common Justice)
III. "QUALITY OF LIFE" IN PUBLIC SPACES
Wednesday, May 26 at 7pm ET
with NYC Commissioner of Probation Ana Bermúdez, Joo Han deputy director at the Asian American Federation, activist Aqeela Sherrills, and Director of Organizing at VOCAL-NY, Jawanza Williams 
Click on an event below for more information and to register. 
Supporters
Activist New York and its associated programs are made possible by The Puffin Foundation, Ltd.