Educator Evening: Urban Indian: Native New York Now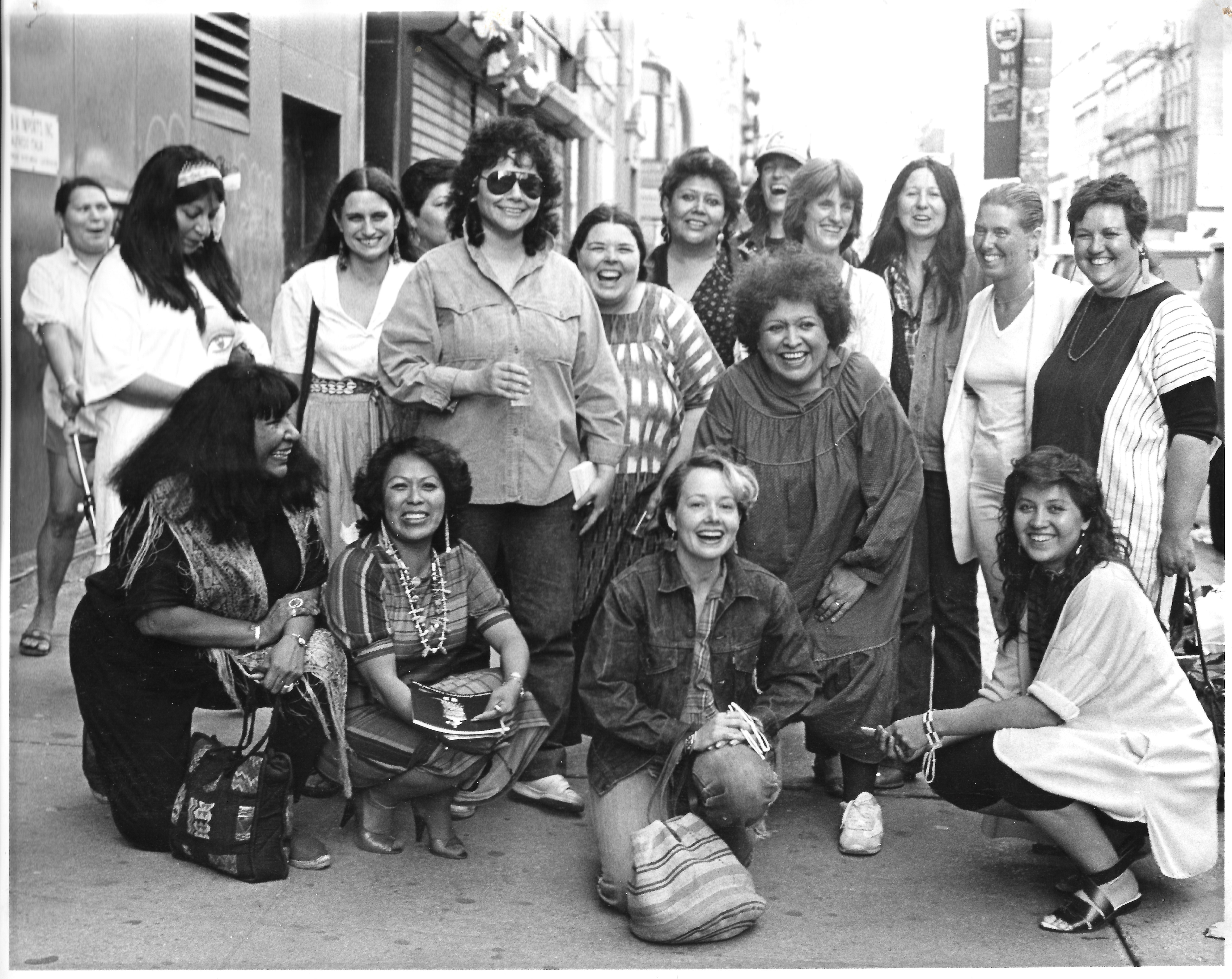 Explore the exhibition and find curriculum connections on this free guided tour for educators.
Today, more than seventy percent of the Native American population in the United States lives in urban areas. There is a flourishing Native presence in New York City, as Indigenous American people are shaping the city's cultural and political institutions, and collectively reclaiming heritage and urban space. Highlighting a mix of contemporary artworks, performing arts, and community memorabilia, Urban Indian: Native New York Now examines the shared meaning of being a Native person living in New York today, as individuals reflect on tribal affiliations, community well-being, personal growth, and intersectional experiences.
In celebration of the 50th anniversary of American Indian Community House (AICH), a non-profit community organization that improves and promotes the well-being of Native Americans residing in New York, Urban Indian and related programming are presented in collaboration with AICH and AMERINDA, a New York City-based Native American multi-arts organization.
Free. 1 CTLE hour.
Supporters
The Museum gratefully acknowledges The Andrew W. Mellon Foundation's support for exhibition co-curator Dr. Rebecca Jacobs's fellowship. Urban Indian: Native New York Now is her capstone project.

Additional support provided by Valerie and John W. Rowe, Julie Hayes, Heidi and Jeffrey Jacobs, and the Friends of Urban Indian.
The Frederick A.O. Schwarz Education Center is endowed by grants from The Thompson Family Foundation Fund, the F.A.O. Schwarz Family Foundation, the William Randolph Hearst Endowment, and other generous donors.