Urban Indian
Native New York Now
September 27, 2019 - March 8, 2020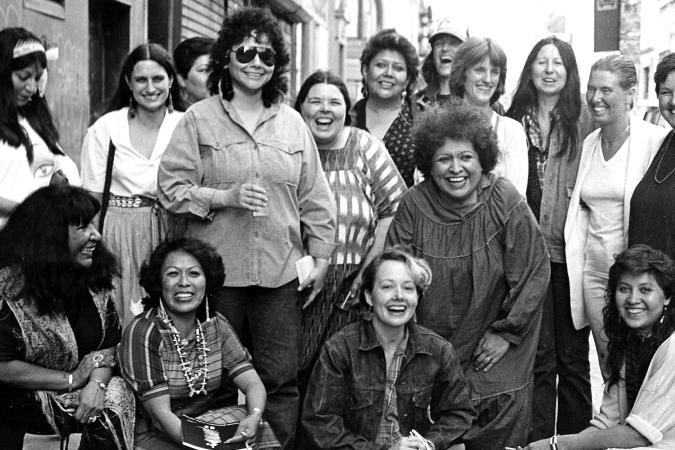 Back to Past Exhibitions
Today, more than seventy percent of the Native American population in the United States lives in urban areas. There is a flourishing Native presence in New York City, as Indigenous American people are shaping the city's cultural and political institutions, and collectively reclaiming heritage and urban space. Highlighting a mix of contemporary artworks, performing arts, and community memorabilia, Urban Indian: Native New York Now examines the shared meaning of being a Native person living in New York today, as individuals reflect on tribal affiliations, community well-being, personal growth, and intersectional experiences.
In celebration of the 50th anniversary of the American Indian Community House (AICH), a non-profit community organization that improves and promotes the well-being of Native Americans residing in New York, Urban Indian and related programming are presented in collaboration with AICH and AMERINDA, a New York City-based Native American multi-arts organization.
Artists from the exhibition, Women of Sweetgrass, Cedar and Sage, friends and community members outside the American Indian Community House Gallery, 1985. Photo by Jesse Cooday.
Louis Mofsie on the Thunderbirds' 41st Annual Grand Mid-Summer Powwow, 2019
The Thunderbird American Indian Dancers host New York City's oldest and largest annual powwow at Queens County Farm Museum each year.
Supporters
The Museum gratefully acknowledges The Andrew W. Mellon Foundation's support for exhibition co-curator Dr. Rebecca Jacobs's fellowship. Urban Indian: Native New York Now is her capstone project.

Additional support provided by Valerie and John W. Rowe, Julie Hayes, Heidi and Jeffrey Jacobs, and the Friends of Urban Indian.
Urban Indian was curated by Jason Lujan and Dr. Rebecca Jacobs and designed by Marissa Martonyi with title design by Olabimpe Agunloye.