Educator Day: Breaking Boundaries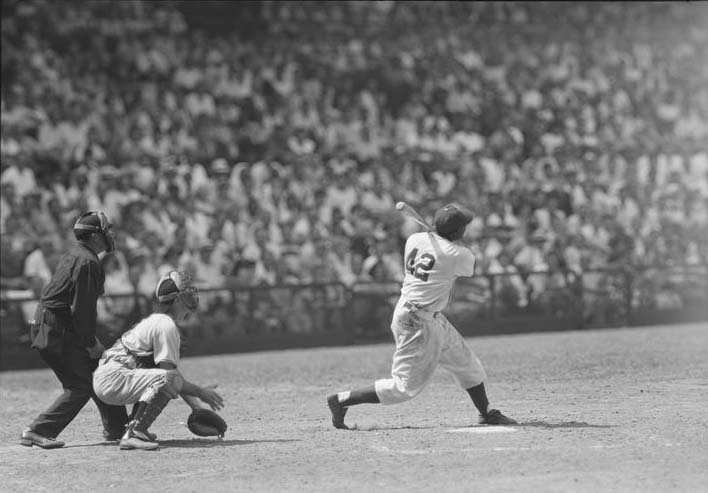 Join us for a free day for educators full of hands-on workshops, engaging gallery experiences, and rich discussions around the theme Breaking Boundaries.
This exciting program will include:
Keynote Speaker: AC Dumlao, Program Manager, Transgender Legal Defense & Education Fund and leader of the Name Change Project
Tours of the new exhibition In the Dugout with Jackie Robinson and new case studies in Activist New York
Workshops exploring Robinson's personal commitment to social justice in his career and beyond, including lifting up student experiences through spoken word with Urban Word NYC, and channeling athletic celebrity into activism throughout history with activist Christian Waterman.
New York has always been in the spotlight for its bold thinkers with brave new ideas, yet its very diversity highlights the social disparities that challenge our world. In this program, inspired by the exhibitions In the Dugout with Jackie Robinson and Activist New York, explore stories of how New Yorkers have broken boundaries to challenge social inequalities.
Take a tour of the exhibitions and learn about Jackie Robinson's personal commitment to social justice in his career and beyond. Engage in workshops to examine how learning these histories can inspire students to think about current day possibilities for change. Leave with exciting ideas and resources for your classroom.
The Museum is CTLE certified. Participation in this program provides 5 hours of CTLE credit.
Free. Registration required. Seats are limited. All participants must register individually.
Questions? Email us at pd@mcny.org
In the Dugout with Jackie Robinson: An Intimate Portrait of a Baseball Legend is presented in collaboration with the Jackie Robinson Museum, opening in 2019.
The Museum is grateful to The Andrew W. Mellon Foundation, which supports a Predoctoral Fellowship Program in History Education.
The Frederick A.O. Schwarz Education Center is endowed by grants from The Thompson Family Foundation Fund, the F.A.O. Schwarz Family Foundation, the William Randolph Hearst Endowment, and other generous donors.