The Civil Rights Movement in NYC Student Workshop (Grades 4-12)
When:
Wednesday, February 16, 2022, 11:00am
This event has passed.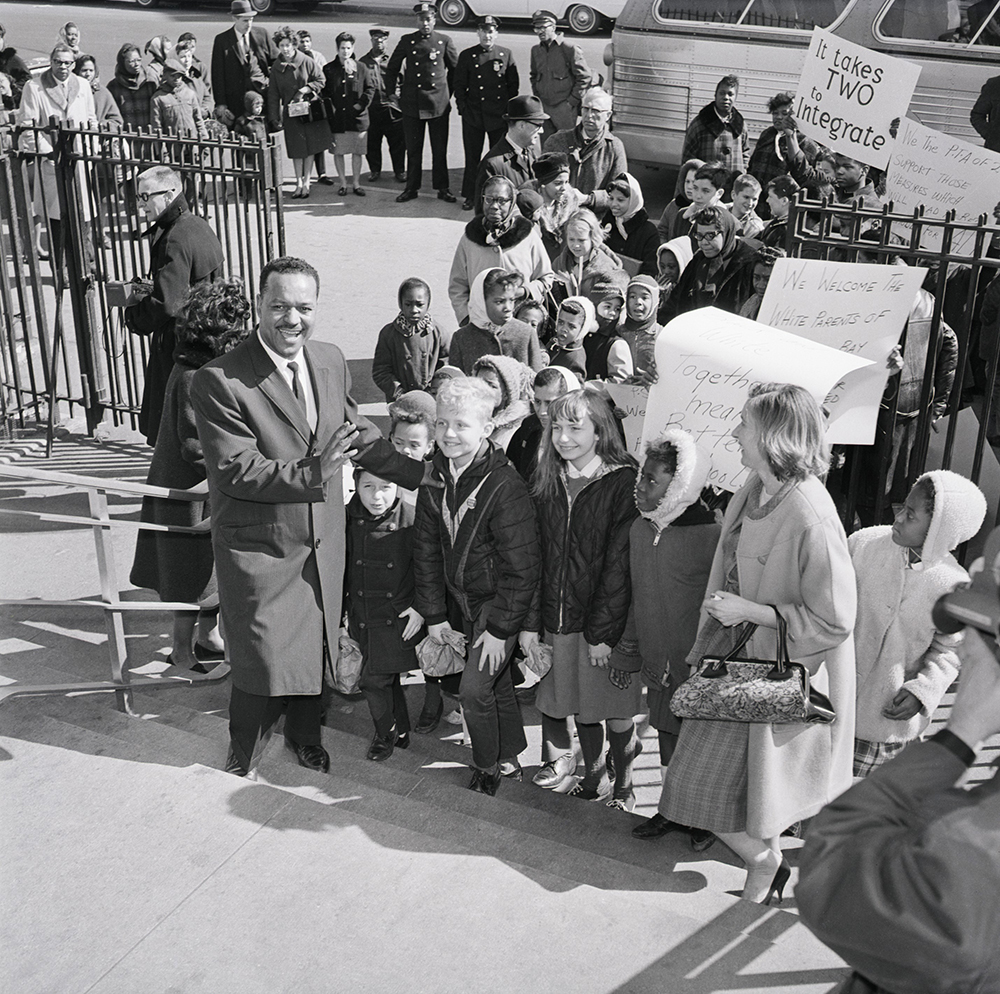 Join us for an interactive student workshop for grades 4-12 
This free, virtual student webinar will explore New York City's role as an activist battleground and central organization hub for various protests and actions in New York City and across the nation during the Civil Rights Movement of the 1940s-1960s. In this timeframe, students will explore the stories of Bayard Rustin, Ella Baker, Reverend Milton Galamison, and other individuals and groups in order to understand how their actions shaped New York City, the rest of the United States, and the world. Students will learn how the Civil Rights Movement showcased a multitude of ideological traditions in Black activism, and how they evolved over time and impacted various movements such as the Movement for Black Lives. 
Free. Advance registration required. Registration for this event is open now. Capacity for each event is limited. 
Individuals or classes are invited to register. Teachers interested in registering a class of up to 35 students can do so (multiple classes from the same school can register if there is a different teacher in charge of the registration for each class). 
Capacity for each event is limited. If a session is full, please check the other available dates and times or email schoolprograms@mcny.org. 
How it Works:  Students will join other students in these live and interactive sessions led over Zoom by Museum Educators in a setting that balances active engagement and privacy.  Participants will see and discuss visuals from the Museum's exhibitions and collections and connect the past to our present. 
Security and Interaction: Sessions will be presented as webinars; students are able to submit questions, comments, and observations to the moderators and complete polls and other activities, but will not use cameras or mics and will not be visible on screen.  
Free.  Advance registration required.  
Supporters
Education programs in conjunction with Activist New York are made possible by The Puffin Foundation Ltd. 
King in New York is made possible in part by James G. Dinan and Elizabeth R. Miller, and Heather and William Vrattos. 
The Frederick A.O. Schwarz Education Center is endowed by grants from The Thompson Family Foundation Fund, the F.A.O. Schwarz Family Foundation, the William Randolph Hearst Endowment, and other generous donors.