Also a Poet with Ada Calhoun & Rob Sheffield
When:
Tuesday, September 20, 2022, 6:30pm
This event has passed.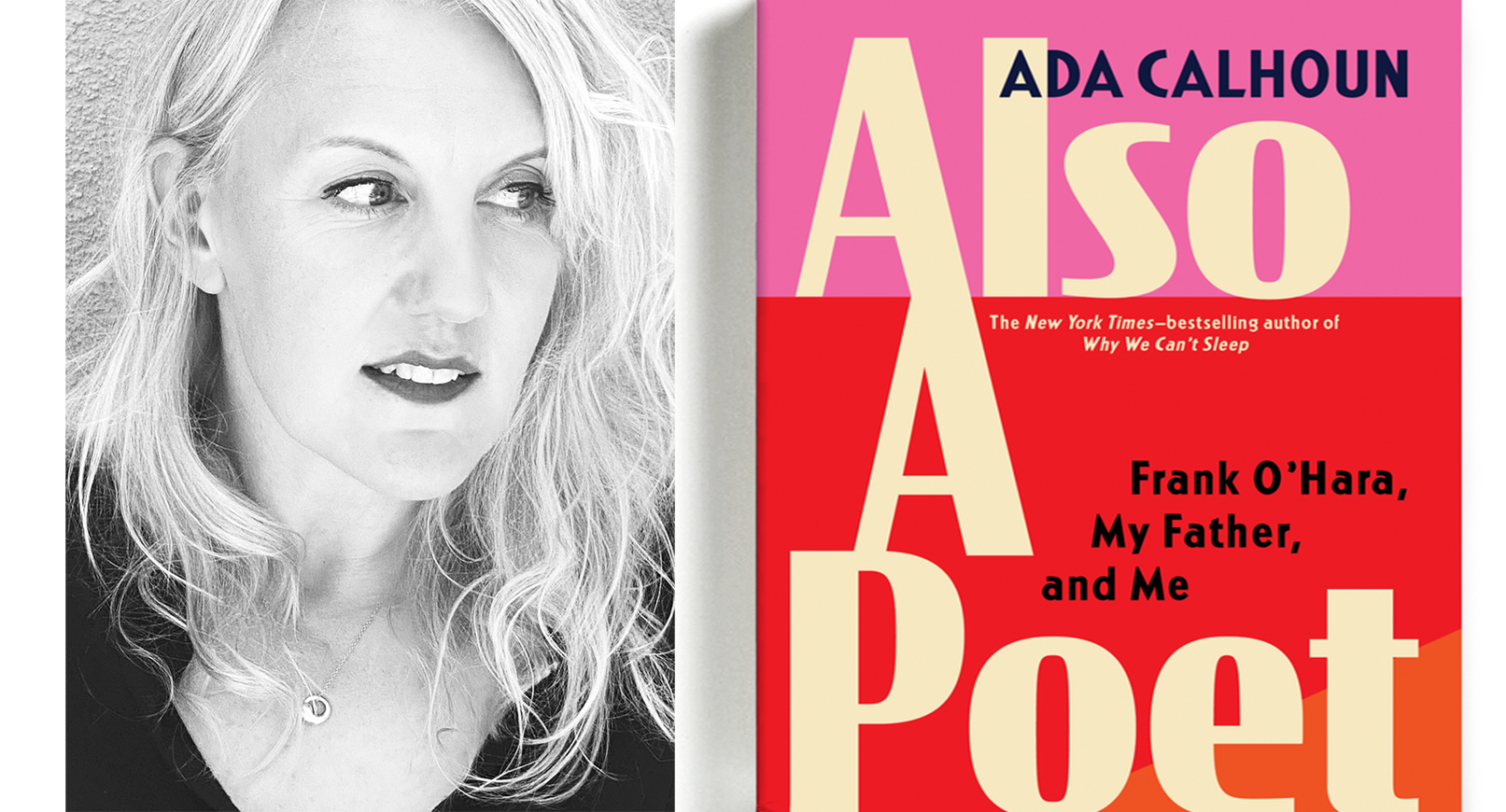 When New York Times-bestselling author Ada Calhoun stumbled upon old tapes of interviews that her father — The New Yorker's celebrated art critic Peter Schjeldahl — had conducted in the 1970s for a never-completed biography of New York poet Frank O'Hara, she set out to finish the book her father had started 40 years earlier. As a lifelong O'Hara fan who grew up amid his bohemian cohort in the East Village, Calhoun thought the project would be easy, even fun, but the deeper she dove, the more she had to face not just O'Hara's past, but also her father's, and her own.
The result is Also a Poet: Frank O'Hara, My Father, and Me, a groundbreaking and kaleidoscopic literary memoir that is being hailed as one of the best books of 2022. In a rave, the New York Times said: "Also a Poet is packaged as a love triangle: father, daughter and O'Hara. It's actually a tetrahedron from which all kinds of creative characters pop forth. It's a big valentine to New York City past and present, and a contribution to literary scholarship, molten with soul." 
Join us for an in-person conversation with Ada and fellow writer Rob Sheffield about the book and the complex, overlapping worlds of New York literary history, culture and family life it explores.  A complimentary wine reception and book signing will follow; books available for purchase.
Event Timeline:
6:30 pm - Conversation begins 
7:30 pm - Wine reception and book signing  
8:00 pm - Event ends; Museum closes
About the Speakers: 
Ada Calhoun is a journalist who was born and raised on St. Marks Place in the East Village. She is the author of several critically acclaimed nonfiction books including Also a Poet: Frank O'Hara, My Father, and Me; Why We Can't Sleep: Women's New Midlife Crisis; St. Marks Is Dead: The Many Lives of America's Hippest Street; and Wedding Toasts I'll Never Give. Her national news reporting has won multiple awards counting a USC-Annen­berg National Health Journalism Fellowship, a Kiplinger fellowship, a CCF Media Award and many others. In 2018 Calhoun also co-founded Sob Sisters, a journalists' club that celebrates women reporters. She has taught public affairs reporting at Hofstra University, creative non-fiction at the Rutgers Summer Conference, and mem­oir and pro­pos­al writ­ing at the Mia­mi Book Fair's Writ­ers Insti­tute, for which she was the first Emerg­ing Writer Fel­low­ship non­fic­tion men­tor. 
Rob Sheffield is a writer for Rolling Stone, where he has covered music and pop culture since 1997. He is also a New York Times best-selling author whose books include Love Is A Mix Tape, Talking to Girls About Duran Duran, Turn Around Bright Eyes: The Rituals of Love and Karaoke, On Bowie, and Dreaming the Beatles: The Love Story of One Band and the Whole World.  
This program is part of Capturing the Changing City, a series of conversations with artists, writers, historians, and other notable New Yorkers.
Event Logistics (subject to change based on NYC regulations):
Please contact programs@mcny.org with any questions or ticketing issues.
All sales are final; refunds not permitted. Exchanges and credit for future programs only. Programs and dates may be subject to change. The Museum of the City of New York reserves the right to refuse admission to latecomers.