The Activist's Media Handbook with David Fenton and Jamal Joseph
When:
Wednesday, November 2, 2022, 6:30pm
Price:
General Admission $15 | Members $10 | Students $10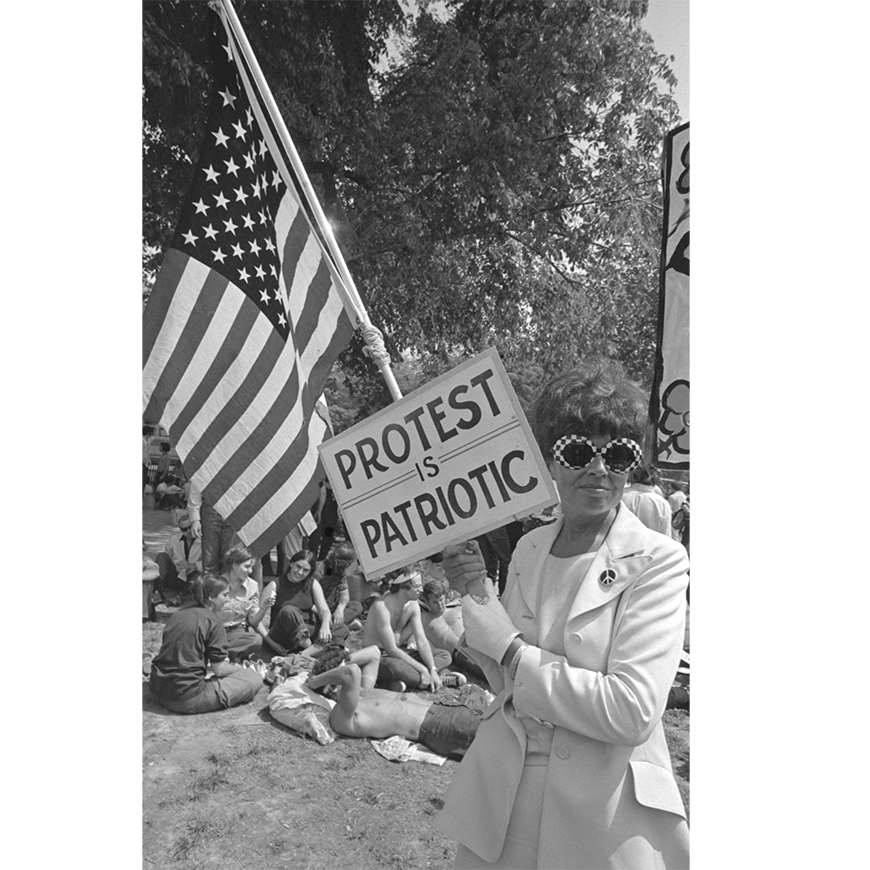 On the eve of the November midterm elections, join us for a conversation with two lifelong activists and native New Yorkers about the power and limits of activism today. Progressive PR leader David Fenton and filmmaker, professor, and former Black Panther Jamal Joseph will explore how activists past and present have confronted topics such as the rising specter of authoritarianism and longstanding voting rights efforts, economic and social injustice, violence and war, and the rapid destruction of our planet due to global warming—and what the relationship is between activism and electoral politics. How can we draw on the lessons of grassroots activism over the last 50 years to tackle the enormous challenges of our time? What are the tools activists can draw on, from film and communications strategies to other tactics, in order to win major victories for truth, freedom, democracy, the people, and the planet?
This conversation will draw on Fenton's new book The Activist's Media Handbook: Lessons from Fifty Years as a Progressive Agitator (November 1, 2022/Earth Aware Editions). The book delves into some of the most important and history-making PR campaigns of the last 50 years, from the No-Nukes concerts and the campaigns to free Nelson Mandela and end apartheid, to ban fracking in New York and alerting the public to the climate crisis. 
Reception and book signing to follow.
Event Timeline:
6:30 pm - Conversation begins 
7:30 pm - Book signing and reception 
8:30 pm - Event ends. Museum closes
About the Speakers:
A New York native, David Fenton started as a teenage high school dropout photojournalist shooting riots and rock stars for the underground press of the '60s – his book Shots: An American Photographer's Journal was published in 2005. He was formerly director of public relations at Rolling Stone magazine and co-producer of the No-Nukes concerts in 1979 at Madison Square Garden with Bruce Springsteen, Bonnie Raitt, James Taylor, Jackson Browne, and other artists. He also helped create JStreet, Climate Nexus, the Death Penalty Information Center, and Families for a Future. He sold Fenton Communications a few years ago to work on climate change full time. For more info, visit davidfentonactivist.com.
Jamal Joseph credits his time spent in the Black Panther Party and nine years in State and Federal Prisons as the fire the forged his creative sword. He is now a full professor at Columbia University's Graduate Film Program and the co-founder and Executive Artistic Director of the acclaimed youth performance company Impact Repertory Theater. His films have been featured on FOX, A &E, Starz, and the Urbanworld Film Festival. Jamal was named one of the top twelve African American New York educators in the DAILY News Black History Month issue. He has been featured in the New York Times, ABC's Nightline, ESPN's "One Night in Vegas" BET's "American Gangster", VH1's "Lords of the Revolution" and HBO's Def Poetry Jam. He is the author of the memoir, Panther Baby (Algonquin Books) and the biography Tupac Shakur Legacy (Simon & Schuster). For more info, visit jamaljoseph.com.
This program is part of Capturing the Changing City, a series of conversations with artists, writers, historians, and other notable New Yorkers about how they seek to represent the New York scene on the page, film, canvas, and beyond, and accompanies our ongoing exhibition, Activist New York.
Event Logistics
Proof of vaccination is required for entry to the event (everyone over the age of 5). Excelsior Pass is accepted for those who were vaccinated in NYS. 
Masks will be required.
Please contact programs@mcny.org with any questions or ticketing issues.
All sales are final; refunds not permitted. Exchanges and credit for future programs only. Programs and dates may be subject to change.  
General Admission $15 | Members $10 | Students $10
Members: To receive your discount, click on the "Register" button above, then sign in to your account on the ticketing page.
Accessibility: Assistive listening devices are available and our auditorium wheelchair lift can accommodate manual and motorized wheelchairs (max. capacity 500 lbs). Please contact the Museum at 917.492.3333 or info@mcny.org with any questions.
Activist New York is the inaugural exhibition in The Puffin Foundation Gallery, which is dedicated to the ways in which ordinary New Yorkers have exercised their power to shape the city's and the nation's future.