The Activism of Yuri Kochiyama
When:
Thursday, May 19, 2022, 5:00pm
This event has passed.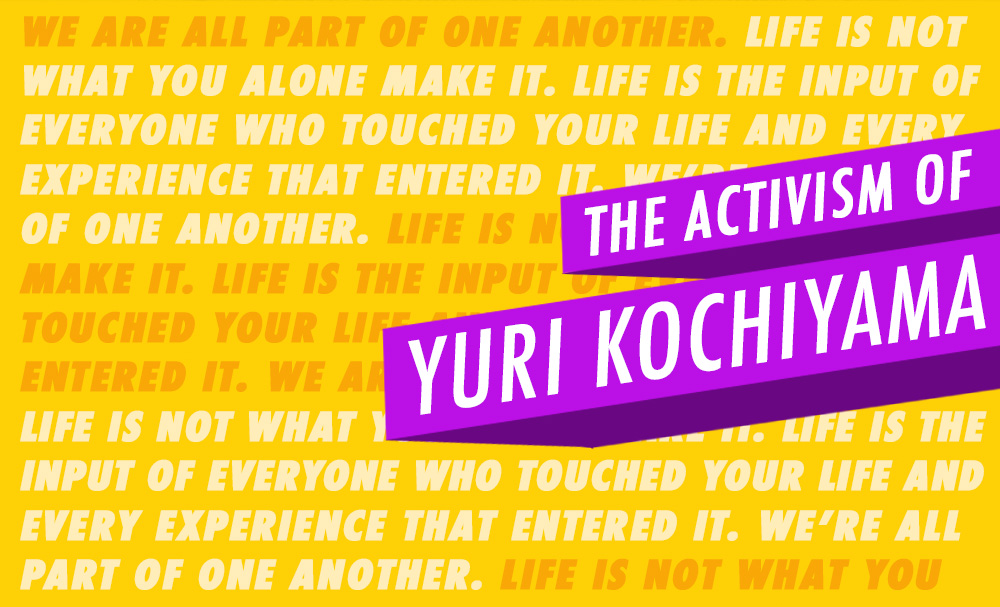 Asian American narratives are often absent when teaching about the 1960s Civil Rights activists in our schools. This free virtual program – geared towards educators and open to all – is an opportunity to learn about longtime activist Yuri Kochiyama and her legacy in the history of activism.
Harlem-based Japanese-American organizer and activist, Yuri Kochiyama symbolizes the power of collaboration across organizational boundaries. Years after her initial friendship with Malcolm X, she encouraged Asian American solidarity with liberation struggles. From her involvement in reparations for Japanese Americans—such as her family—who were moved to internment camps during WWII to her criticized participation in the occupation of the Statue of Liberty with The Young Lords Party, Kochiyama carried a solid commitment to causes advocating for Black, Latinx, Native American, and Asian communities.
Join us as we dive into Yuri Kochiyama's lesser-known activism story and rediscover her legacy of Afro-Asian solidarity with Professor Diane Fujino, the author of "Heartbeat of Struggle: The Revolutionary Life of Yuri Kochiyama" (2005). This virtual program will examine primary resources to inspire new ideas for including Kochiyama's life in our teachings.
FREE. Registration required. 1.5 CTLE hours.
---
About the Scholar: Diane C. Fujino is a professor of Asian American Studies at the University of California, Santa Barbara, and author of Heartbeat of Struggle: The Revolutionary Life of Yuri Kochiyama.  She works on several curriculum development projects, including the UCLA Asian American Studies Multimedia Textbook project at UCLA and the ÉXITO ethnic studies teacher training project at UC Santa Barbara.  She also serves as co-Editor-in-Chief of the Journal of Asian American Studies and has written or edited several books on Asian American and Black activism, including her most recent: Contemporary Asian American Activism: Building Movements for Liberation; Black Power Afterlives: The Enduring Significance of the Black Panther Party; and Nisei Radicals: The Feminist Poetics and Transformative Ministry of Mitsuye Yamada and Michael Yasutake.  She works in communities with Ethnic Studies Now! Santa Barbara and the Fund for Santa Barbara.
Supporters
Education programs in conjunction with Activist New York are made possible by The Puffin Foundation, Ltd. 
 
The Frederick A.O. Schwarz Education Center is endowed by grants from The Thompson Family Foundation Fund, the F.A.O. Schwarz Family Foundation, the William Randolph Hearst Endowment, and other generous donors.