Ep. 6 Danielle Guizio – New Jersey/Manhattan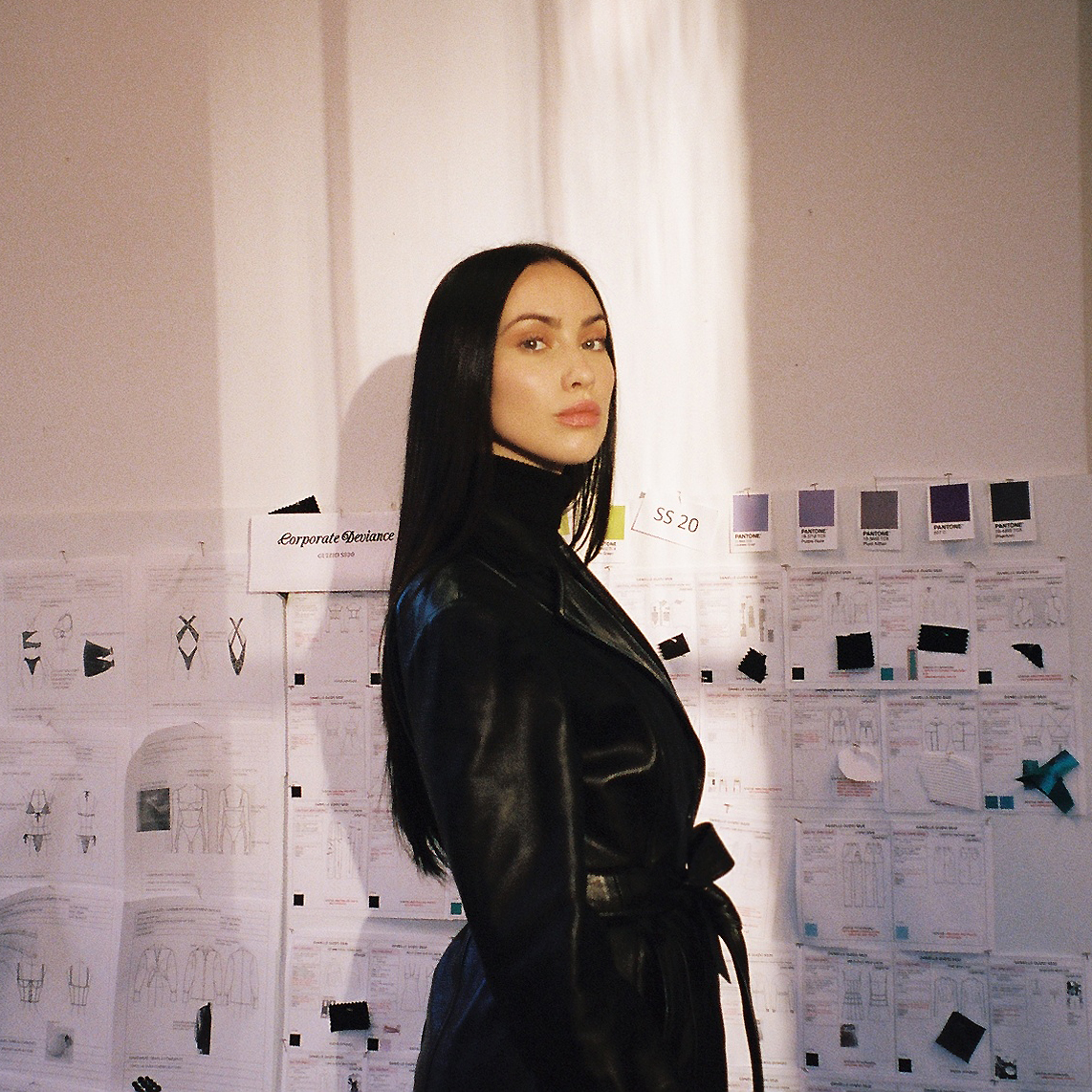 In an industry where most startups go up, down, and disappear, Danielle Guizio is a New York-based fashion designer on Forbes's 30 under 30 list. If you think of the biggest celebrities on the style pages today, you're likely to find a photo of them wearing her designs. She describes the line – which shares her name, Danielle Guizio – as "celebrating the modern-day woman who aims to deviate from the traditional and push boundaries in all aspects of life." She has even revived the corset, which Ariana Grande wore in black satin on the set of her music video for "7 Rings." Because of her age, one might assume Danielle came to her success in a straight line. But as we hear in her interview with host Kevin Burke, Danielle's coming of age was more jagged and uncertain, filled with experiences that brought her face-to-face with some scary and ugly sides of life. Out of all this, she placed her big bet on designing clothes that make young women like her, as she says, feel confident and strong.
For more, including past episodes and an artistic rendering of Danielle Guizio's coming of age in New Jersey and Manhattan, visit us at yourhometown.org.