Envisioning Alternatives to Policing: Violence Prevention
When:
Tuesday, April 27, 2021, 7:00pm
Price:
Free! Donation Suggested. Registration Required.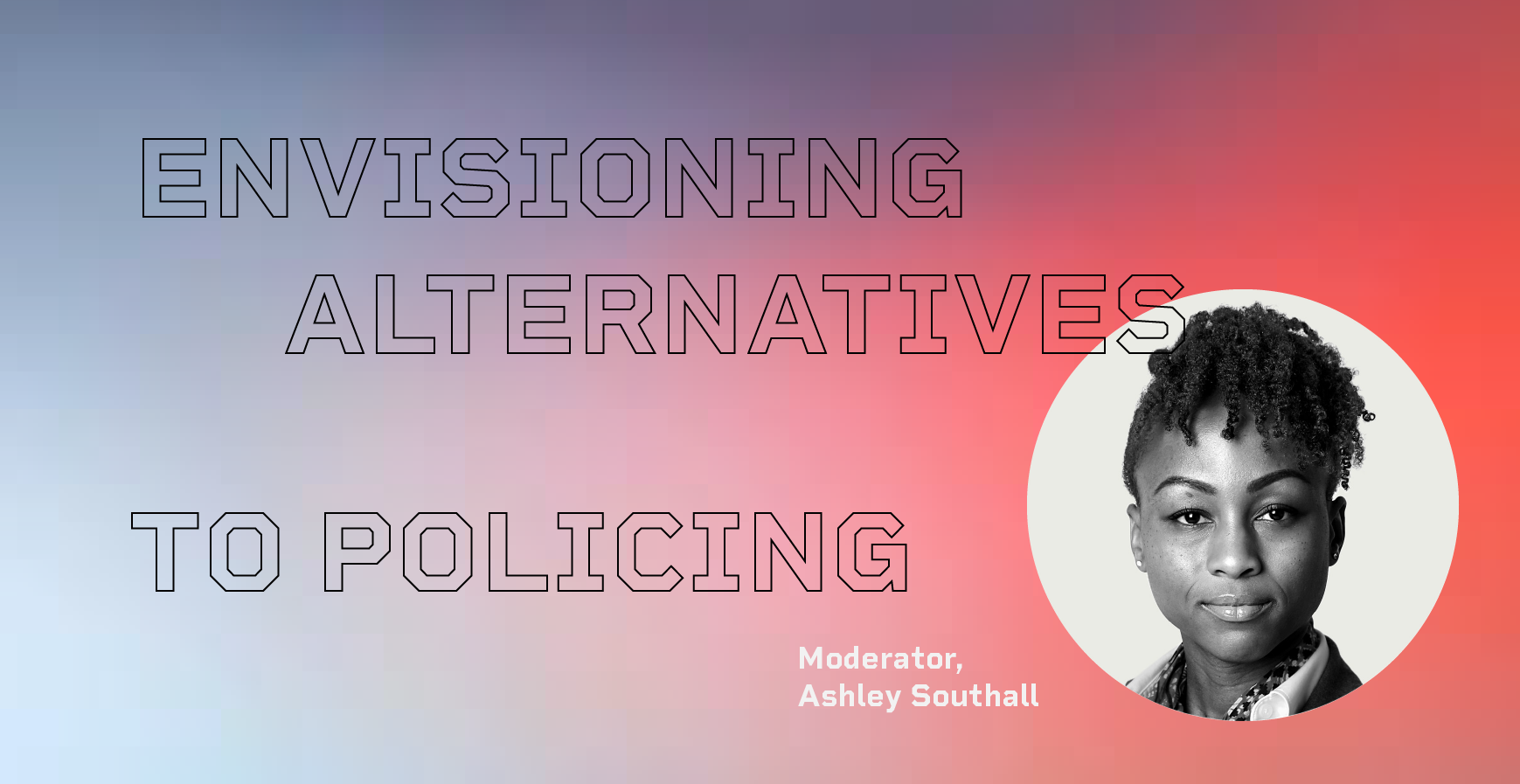 This event was originally schedule for February 24, but will now take place on April 27. If you registered in advance, we will contact you directly. 
This discussion, the first of three virtual events led by The New York Times' Ashley Southall, examines the programs and techniques that activists and organizations in New York City and beyond have used to foster safety in their communities without police involvement. From practicing violence interruption to advocating for policies that directly address contributors to gun violence, the discussion features pathbreaking experts who have worked on the front lines and behind the scenes to reimagine safety for all.
This is the first of three events in our new series, Envisioning Alternatives to Policing.  
About the Speakers:
Erica Ford has dedicated her life to the liberation of her people from oppression & racism. Her journey began on December 12, 1987 with the December 12th Movement and she hasn't looked back. She is a humble servant for her people. As CEO & Co-Founder of LIFE Camp, Inc she has played a major role in transforming New York City as an architect for the city's Crisis Management System, The New York City Mobile Trauma Units, and New York City Peace Week. She will continue to dedicate her LIFE to youth & the total liberation of her people until her last breath.

Mayor Svante L. Myrick was sworn into office in January 2012 and became, at 24, the City of Ithaca's youngest Mayor and first Mayor of color. Myrick was first elected to the Common Council at the age of 20 while still a junior at Cornell University. His accomplishments include sorely needed revisions to the City of Ithaca's sidewalk policy, an overhaul of storm water utility legislation, successful implementation and completion of the total rehabilitation of the Commons, Ithaca's downtown pedestrian mall, and making changes within the Ithaca Police Department in an effort to improve police and community relations.

Danielle Sered founded and directs Common Justice. Before leading this work, Sered served as the deputy director of the Vera Institute of Justice's Adolescent Reentry Initiative, a program for young men returning from incarceration on Rikers Island. She previously worked at the Center for Court Innovation's Harlem Community Justice Center, where she led its programs for court-involved and recently incarcerated youth.
Ashley Southall (moderator) is a law enforcement reporter focused on crime and policing in New York City, a beat she started working in 2016. She joined The Times in 2008 as a news clerk in the newspaper's Washington bureau. Southall is an alumna of Howard University and an Alabamian.
Tickets for this event are donation-based.
Accessibility: Closed captions will be available for this program. Please contact the Museum at 917.492.3333 or info@mcny.org with any questions.
Supporters
Activist New York and its associated programs are made possible by The Puffin Foundation, Ltd.