Posters and Patriotism Programs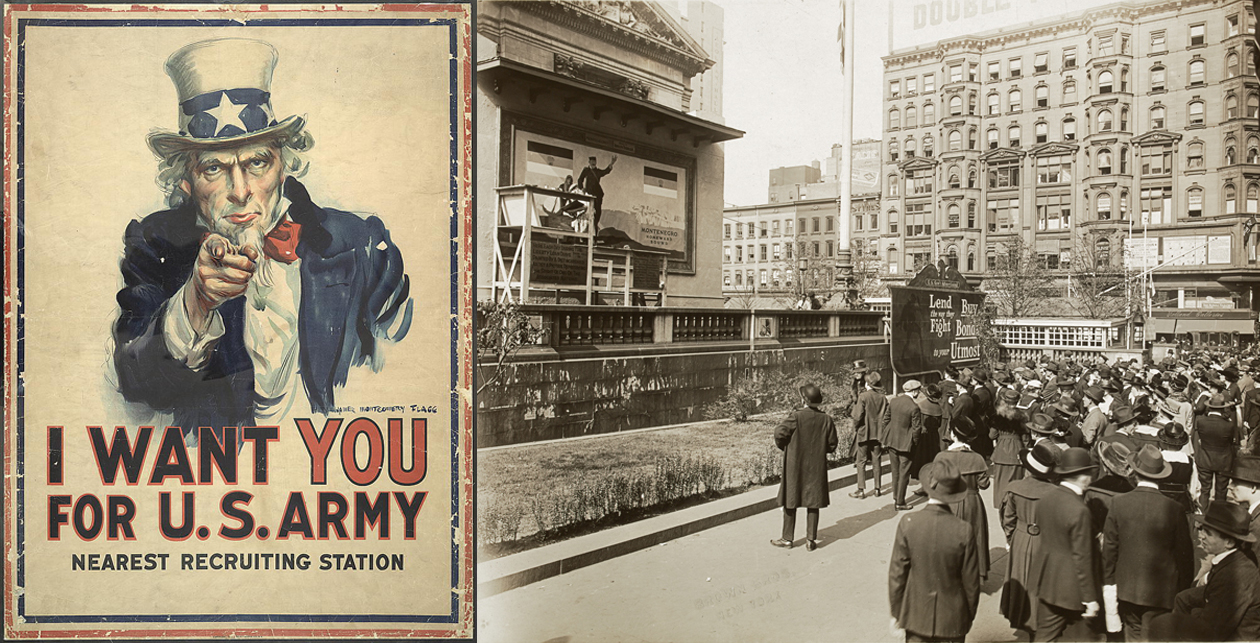 Although New York City was located some 4,000 miles from Europe's bloodiest battlefields during World War I, it nonetheless played an important role in the conflict, particularly as a producer of all types of war propaganda. Inspired by our exhibition, Posters and Patriotism: Selling World War I in New York (on view through October 9, 2017), and on the 100th anniversary of the U.S. entry into World War I, we examine the cultural complexities behind these powerfully constructed images forged in NYC.

Click on a program below to learn more and purchase tickets.