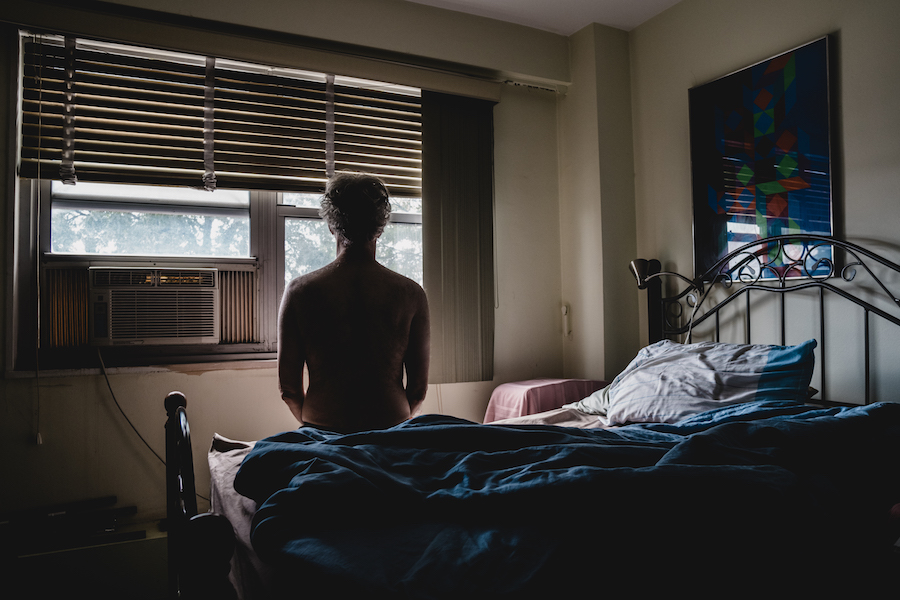 Isolation
For the first time in the city's modern history, isolation became a constant for millions of gregarious New Yorkers. Public spaces emptied out and the city's usual spontaneity was replaced by a mandate of social distancing. Children and the elderly were particularly affected by the abrupt severing of social contact. Still, the city's residents rapidly found new ways to keep eyes on their streets and to find refuge in being alone in the cityscape. 
Explore the exhibition—return to all themes or return to the online exhibition.
 
---
Dance like No One's Watching

Graham MacIndoe 
April 25, 2020  
Courtesy of the photographer 
During the pandemic, New Yorkers found new and creative ways to find space to move, escape, and exercise outside of their homes without getting close to others. 
The photographer explains, "I was biking across the Manhattan Bridge and saw what looked like a mix of martial arts and modern dance on a rooftop in DUMBO. It was right at the height of the pandemic, gyms were closed, and people needed space to do their thing. I watched for a while as the young man did his workout." 
 
---
From the Outside Looking In, Akeem Duncan, South Bronx 

Ventiko 
April 17, 2020 
Courtesy of the photographer 
The photographer provided this statement from Akeen Duncan, the subject of this portrait: "Twenty-four days in an hour. Seven hours in a week. 52 minutes in a year. I'm pretty sure that I've lost track of time. Whatever that is...I am non-essential and non-existent. I am invisible. Safely hidden from the world's winds and the prying pious eyes of God. A moment to catch my breath. A moment to heal. A moment for the blood to clot. A moment to lick my wounds and marvel at my scars. Twenty-four days out of the hour. Seven hours out of the week. 52 minutes out of the year." 
The image included in the exhibition is part of the photographer's 94-portrait series, From the Outside Looking In. As the artist explains, "New York City is my home. Leaving was never an option. March 21, the day after the lockdown was announced, I began biking through the city for the first time to photograph my fellow New Yorkers in isolation with gloves, two masks, hand sanitizer, Lysol, and paranoia (doubling as my grocery store attire).  
"This series navigates the 'new normals' we have been forced to adapt to. When we all are potential viral carriers, movement, proximity, and contact take on new meaning. Everywhere is potentially life-threatening and still, life continues on. Humanity is both our fragility and our strength.  

"This dystopian reality gives previously unimaginable identity to isolation. Yet my city has shown me through new icons and symbols combined with pure New York identifiers, it remains beautiful and true, even from a distance. You never abandon your home." 
 
---
Mamá Durante COVID-19 (Mom During COVID-19)

Lynette Rojas 
May 11, 2020  
Courtesy Queens Public Library 

The photographer writes, "My family and I have been blessed to not have many struggles in our journey through COVID-19. We are Ecuadorian and I am a 20-year-old, the first generation being born into the United States. On one hand, it is really tragic how many lives have been taken away from this invisible monster, and how many lives have been paused all over the world.  
"Como una hispana, siento el dolor de todas las familias en Corona que despues de tantos años, un virus le vengan a cambiar la vida que ellos an luchado a crear y salir para de lante. Pero a un lado bueno, este virus a dado el chanze a muchos trabajadores a descansar y disfrutar el tiempo limitado con sus familias.  
"Even with the damage, New Yorkers have stayed with the optimism that this will soon go away. My family has been blessed by the government who has worked relentlessly. Whether it be nurses, teachers, governors, mayors, colleges, and schools, they have all found a way to make sure we are all okay and took account of our differences to make sure New York never stops with the innovation and life that occurs in all our boroughs. We have been provided much fresh produce and kind words through our months at home. And through stimulus checks, Google Classroom, Zoom, Ubers, and GETFOOD NYC, I am proud to say I am a New Yorker surrounded by beautiful people." 
 
---
"Quarantine in Queens, Day 119."

Neil Kramer 
July 11, 2020 
Courtesy of the photographer 

In the words of the photographer, "We all know how New York is famous for having tiny apartments, and many of us had to deal with big boundary issues living in small spaces during 2020. We love New York because we live our lives outside in the big city—in the cafes, streets, museums, and theaters. Now during COVID-19, we were stuck at home. For the first time in my life, I was jealous of my friends in the suburbs, who had big backyards.   
"By this point during the quarantine with Sophia, my ex-wife, and Elaine, my mother, we knew we needed more boundaries between us so as not to kill each other. The best way to do this was to buy a third TV, a 55 in widescreen. Now all three of us could retreat into our own spaces and watch whatever show we wanted. It wasn't until we finally got the TV that we realized that this isn't what we wanted at all—but interaction with other people. We felt isolated."  
 
---
[A two-year-old in Staten Island looking at the rainbow display in his family's window] 

Michelle Cocozza 
April 1, 2020 
Collection of Historic Richmond Town 

Being stuck inside as a pandemic raged was stressful and often frightening for children as well as adults. As an antidote, beginning in the early days of the pandemic, children, schools, and families around the world posted rainbows in windows as a sign of hope.  Materials were as varied as people's imagination and supplies, ranging from paper and crayon, to paint, balloons, or, as in this case, streamers. 
The photographer explains that she captured this photograph of her son "seated under the homemade rainbow we made with his brother Dale, that is hung in our living room window."  
 
---

Sam Polcer 
(Run time: 4:54 minutes) 
April and May 2020 
Courtesy of the filmmaker 
The filmmaker explains, "Through the Night was shot during nightly bike rides in Brooklyn through April and May. It began on what turned out to be the day New York City reached its highest number of COVID-19 cases and hospitalizations and ended the day before George Floyd's murder.  
"The soundtrack is a haunting rendition of the national anthem (by Pat Irwin, a composer, musician, and member of seminal NYC No Wave bands from the '70s, recorded at a BAM event in January)—though it's probably the somberest, least patriotic, version of the tune you've ever heard. And as an instrumental that leaves out the lyrics, it's appropriate considering current conversations around racial inequality: the song's lyricist, Francis Scott Key, was a slaveowner.  
"Comprising moments and vignettes that distill the feeling of isolation experienced by millions during a time of great uncertainty and fear, the film is a meditative portrait of the city at its most locked-down."
 
---

Karen Zusman 
August 21, 2020 
Courtesy of the photographer 
The photographer writes, "This image was made in late summer in Brighton Beach, Brooklyn. I had seen this father with his four young children from a distance, but they caught my eye because there was so much love radiating from the father toward his kids. I approached and asked if I could photograph them. When I sent the father the photos, he thanked me for giving his kids 'the physical proof that they really are the superheroes that they imagine themselves to be.' Hearing that from him moved me and became the seed for a new project.
"While it's hard to know from this one image, it's part of a series that was born out of my involvement with the largest NYC bicycle protest group, @streetridersnyc. I had been riding with this group every week, cycling through all the boroughs to bring awareness to BLM. I believe I participated in eleven of these weekly 'Justice Rides.' I rode as both a protester and a photographer. At our peak, we had 15,000 cyclists.
"What most compelled me were the responses from the onlookers, especially from the young children of color. While our founders were Black, about 70% of the riders were white and the reaction to us was sometimes mixed. It made me question more deeply the impact of these rides. Eventually this led me to pivot my energy and focus more directly on the lives we were fighting for – I wanted to celebrate these children through a joyful portrait series consisting of images made from chance encounters with them at Brighton Beach."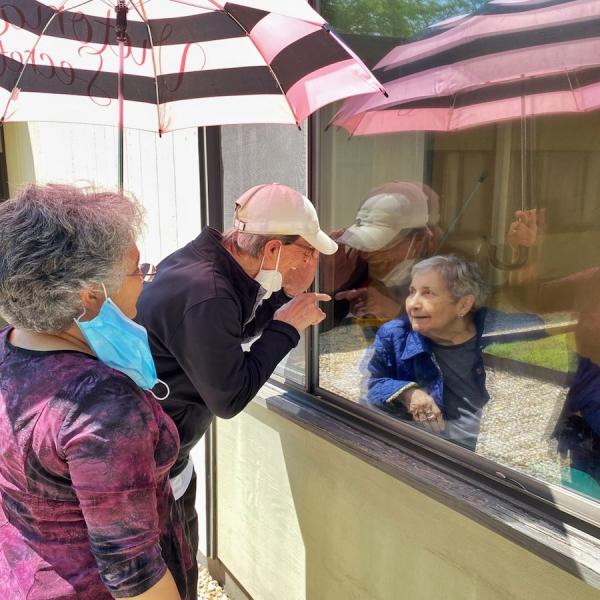 Keeping healthy, connecting with loved ones, and avoiding boredom became tools for sanity amidst the tragedy.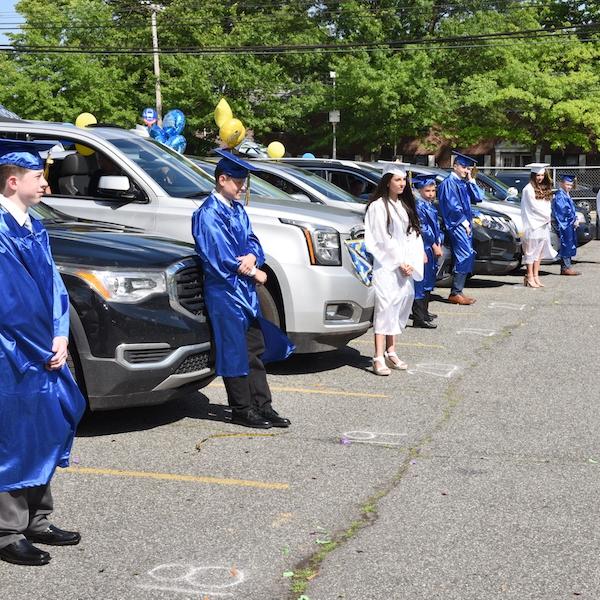 Empty streets and playgrounds, the wailing of ambulances, a life lived at a distance: COVID ushered in a "new normal."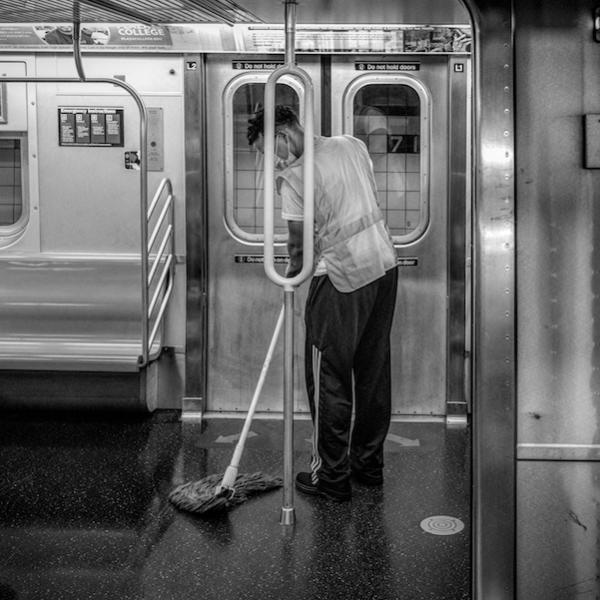 One of the greatest challenges during the lockdown was how to keep New Yorkers moving safely.