Triumph and Tragedy in History: Free Educator History Day Workshop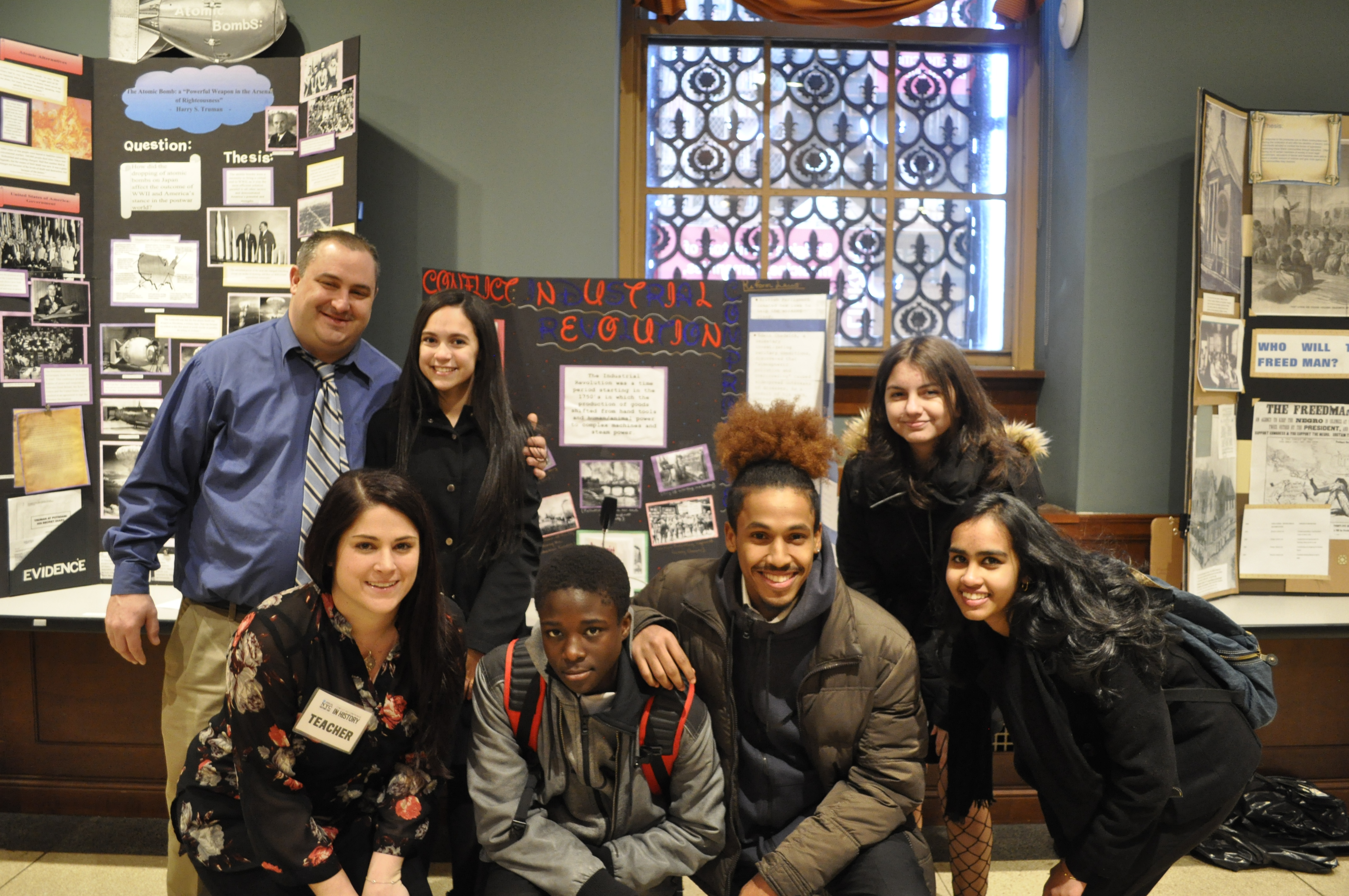 Dive into the National History Day theme "Triumph & Tragedy" using the Museum's extraordinary exhibitions. View history through multiple perspectives as you examine artifacts on display in New York at Its Core and engage in discussion with fellow educators.
After developing content knowledge, continue the learning with a hands-on workshop in the Museum's classrooms.
This workshop is geared toward educators of grades 6 to 12. Educators of all grade levels welcome.
New York City History Day is an education program that engages students in grades 6-12 in the discovery and interpretation of historical topics. By participating in History Day, students can research topics related to the annual theme and can express themselves creatively through various formats such as exhibit boards, documentaries, websites, papers, and performances.
For more information about History Day and to learn how the methodology supports teachers and schools as they work towards aligning curriculum and instructional priorities with Common Core Standards, visit our New York City History Day page.
2 CTLE hours
New York City History Day is made possible by Elizabeth K. Belfer; Budd and Jane Goldman Fund, The New York Community Trust; Susan and Roy A. Glaser; and Kathleen Benson Haskins.
The Frederick A.O. Schwarz Education Center is endowed by grants from The Thompson Family Foundation Fund, the F.A.O. Schwarz Family Foundation, the William Randolph Hearst Endowment, and other generous donors.