Past Event: Todd Webb's New York
When:
Tuesday, May 16, 2017, 6:30pm
This event has passed.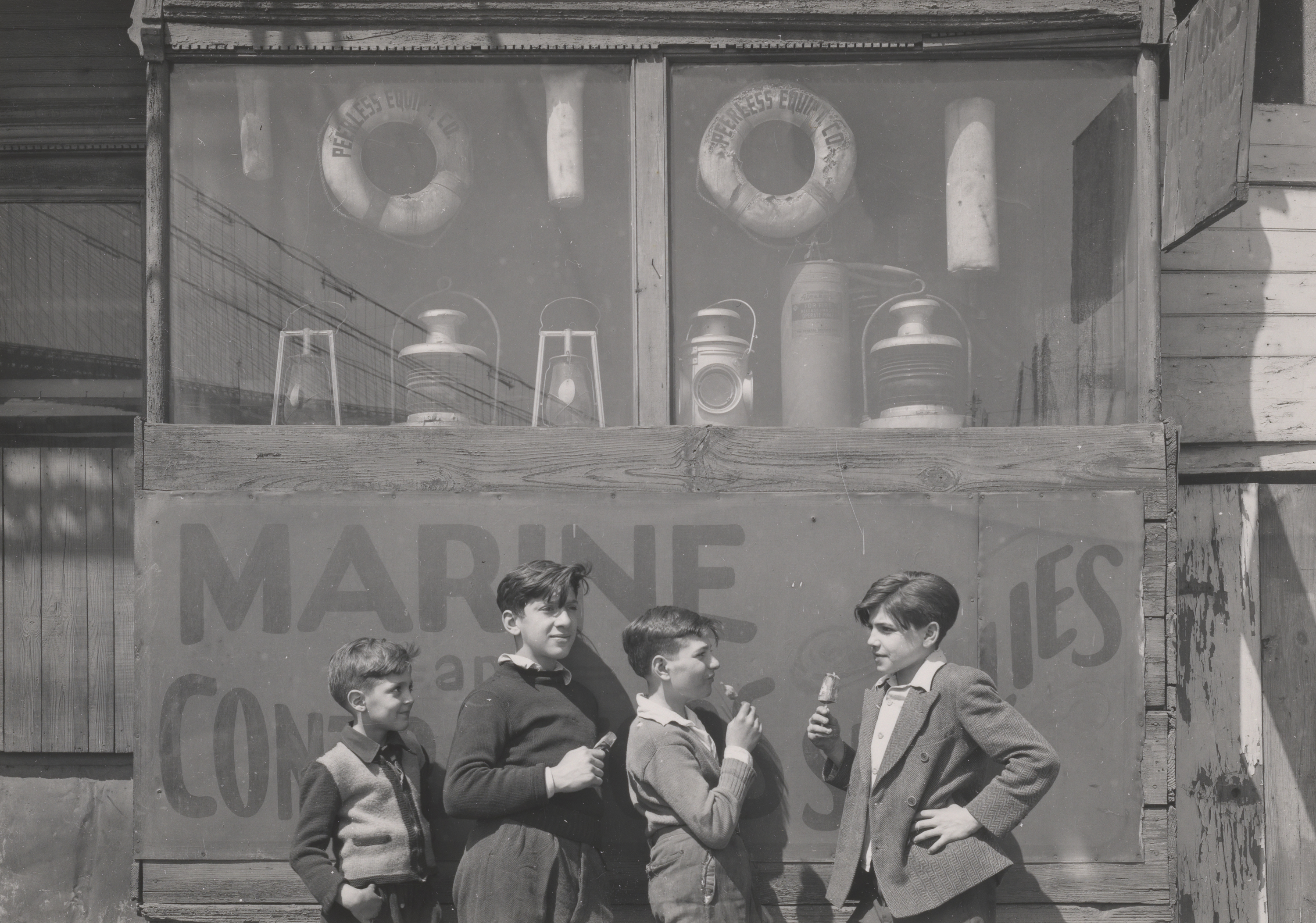 Following World War II, Detroit-born Navy photographer Todd Webb moved to New York City and took pictures of the city's residents, booming waterfront, and rising skyline. Webb's pictures show a city alive with hope, industry, and peace. But what does it mean to capture the spirit of a city? And why has Webb's oeuvre faded from public view compared to his peers? A panel of authors and curators examines the world of street photography in the 1940s and 50s -- and Webb's legacy within it. Presented in conjunction with A City Seen: Todd Webb's Post War New York, 1945-1960.
Sid Kaplan, New York City street photographer and professor at the School of Visual Arts
Daniel Okrent, author of Great Fortune: The Epic of Rockefeller Center (2004); contributor to a forthcoming book on Webb
Julia Van Haaften, independent curator and author of books about photography, including a forthcoming biography of Berenice Abbott
Sean Corcoran (moderator), curator of A City Seen: Todd Webb's Post War New York, 1945-1960 
Our Partners
Special thanks to the American Photographic Artists - New York Chapter, the American Society of Media Photographers New York Chapter, the Imaging Department at NYU Tisch, the International Center for Photography, the Park West Camera Club, the PhotoUno Photography School, and The New York Transit Museum.