SOLD OUT | Educator Evening: A City for Corduroy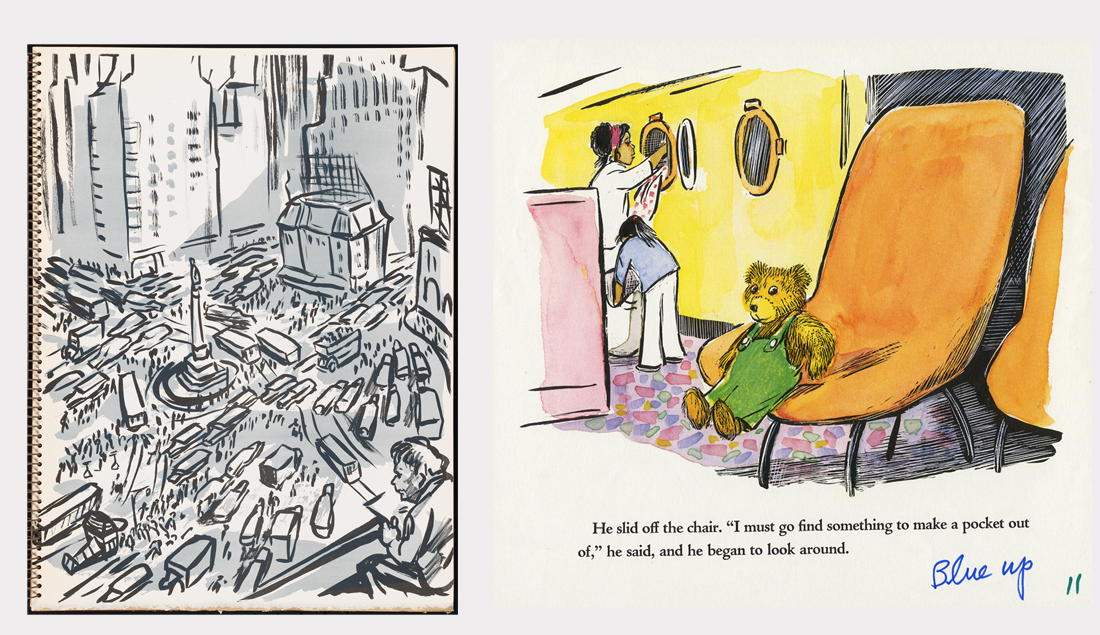 The adventures of Corduroy, the stuffed bear in green overalls, have been delighting children and adults for half a century—ever since Don Freeman's children's classic was published in 1968.
But few know about Freeman's long career as an artist who documented New York.
Join curator Morgen Stevens-Garmon for a guided tour of the exhibition A City for Corduroy: Don Freeman's New York. See Freeman's lively and humane depictions of ordinary New Yorkers and the city in the 1930s, his illustrated scenes of the Broadway backstage, and his children's books inspired by the city, including not just the Corduroy books but also Pet at the Met and Hattie the Backstage Bat.
The Museum is CTLE certified. Participation in this program provides 1.5 hours of CTLE credit.
Free with RSVP
---
Images: Don Freeman's Newsstand, 1941. Museum of the City of New York. 2013.13.43. | A Pocket for Corduroy. 1978. Don Freeman papers. Kerlan Collection, Children's Literature Research Collections, University of Minnesota.
SOLD OUT | Free with RSVP
A City for Corduroy: Don Freeman's New York is supported in part by an award from the National Endowment for the Arts.

The Frederick A.O. Schwarz Education Center is endowed by grants from The Thompson Family Foundation Fund, the F.A.O. Schwarz Family Foundation, the William Randolph Hearst Endowment, and other generous donors.