Row Houses, Brownstones, and Townhouses: From Amsterdam to the South Bronx
When:
Wednesday, February 17, 2021, 7:00pm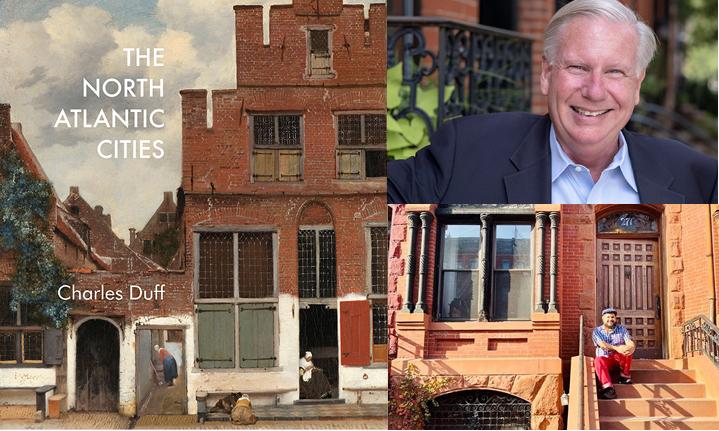 Row houses, brownstones, townhouses -- this residence of many names can be found in cities up and down the eastern seaboard, as well as internationally. These common sites, rarely given a second thought by city dwellers, have a deeper history behind them than meets the eye. Author, planner, and historian Charles Duff discusses his latest book The North Atlantic Cities with Monxo López, the Andrew W. Mellon Foundation Post-Doctoral Fellow at the Museum of the City of New York. The two will consider the role of row houses in developing the modern city -- and compare New York to other metropolises like Boston, Washington, and Baltimore. López, an owner of a row house in the South Bronx will bring his own personal experience as a row house dweller to the conversation and consider how his experience has helped him define community, forge friendships (and make adversaries!), and beyond.
Buy your copy of the book via the Museum's Shop here. 
This is a virtual conversation taking place via Zoom. 
About the Speakers:
Charles Duff is a planner, teacher, developer, and historian. In a career of more than 35 years, he has built or rebuilt more than 300 buildings and led the revival of some of Baltimore's most successful neighborhoods. He has been President of Jubilee Baltimore, the city's premier community development nonprofit, since 1987, and has been President of the Baltimore Architecture Foundation. A graduate of Amherst College and Harvard University, he lectures widely in America and elsewhere and has taught at Johns Hopkins University. He co-wrote Then and Now: Baltimore Architecture in 2005 and contributed to The Architecture of Baltimore. His translations of two French works on Greek tragedy were published in the US in 2010 and 2012. His book The North Atlantic Cities has just been published in the UK and is available in the US.
Monxo López (moderator) is a researcher, educator, cartographer, and South Bronx-based urban activist. He is currently a Mellon Foundation Fellow at the Museum of the City of New York, and was a Mapping Fellow at the Design Trust for Public Spaces. He is also a founding member of South Bronx Unite (a local environmental justice organization), as well as a founding and board member of the Mott Haven/Port Morris Community Land Stewards, the local Community Land Trust. López holds a Ph.D. in political science from CUNY's Graduate Center. He grew up in Puerto Rico, and currently lives in Mott Haven, the South Bronx.