Rethink History: People of New Amsterdam
When:
Tuesday, January 25, 2022, 5:00pm
This event has passed.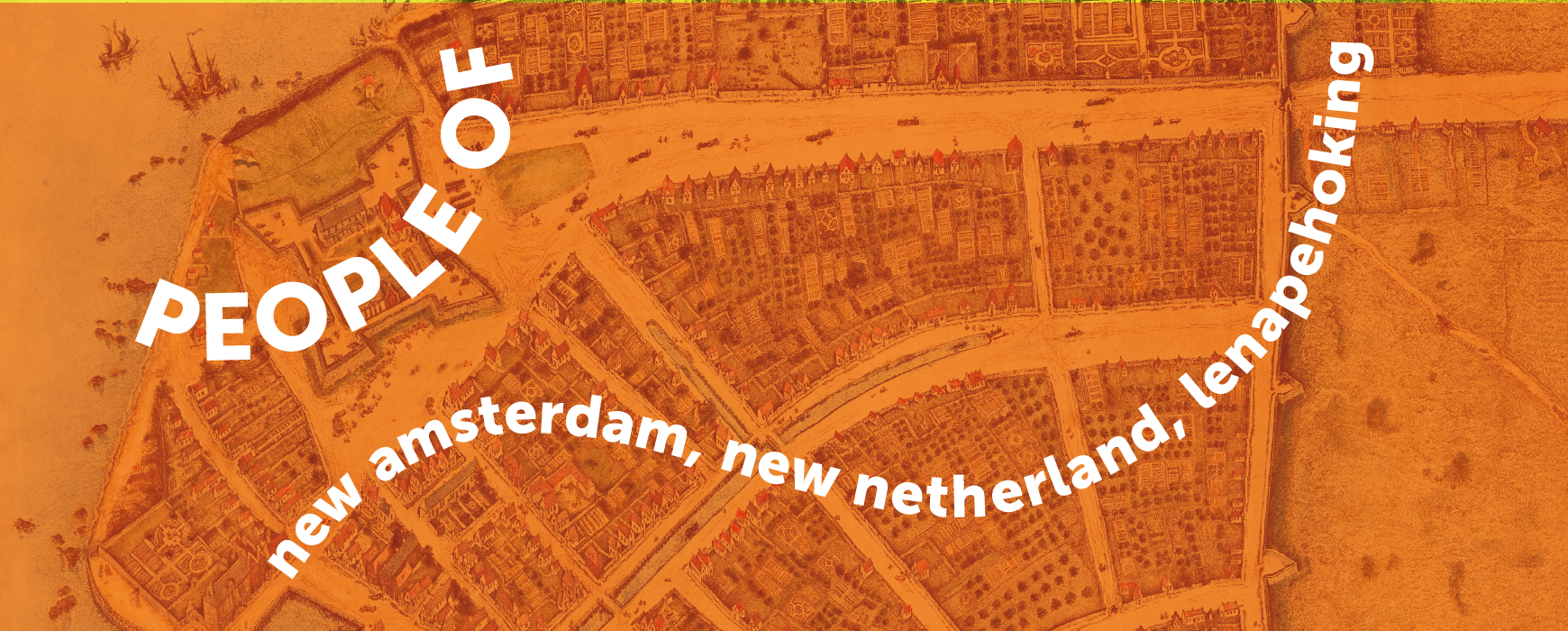 You're invited to rediscover the past with our new educator resource guide. During this virtual talk, we will delve into the stories of Reytory Angola, Penhawitz, Cornelis Steenwijk, Peter Minuit and Petrus Stuyvesant; five individuals from the Dutch New Amsterdam period featured in the Museum's New York at Its Core gallery Port City: 1609-1898. Learn how their stories provide insights into the histories of trade, politics, slavery, gender roles, and ecology in the region, to support lessons that will encourage your students to think critically about the legacies of the colonial period.  
In the latter part of our program hear from our guest speaker, Professor Susanah Romney, who will highlight her research on the findings focused on Reytory Angola. 
Susanah Shaw Romney, Associate Professor, earned her Ph.D. from Cornell University, where she worked with Prof. Mary Beth Norton. Her book, New Netherland Connections, is the winner of the 2014 Book Prize from the Berkshire Conference of Women Historians, given annually to a first book published by a woman pertaining substantially to the subject of women and gender; the 2013 Jamestown Prize, given every two years by the Omohundro Institute of Early American History and Culture; and the 2013 Hendricks Prize, given annually by the New Netherland Institute. She is now at work on a new project looking at gender, settlement, and land claims in the seventeenth-century Dutch empire in North America, Guyana, South Africa, and Java. 
This list of resources is currently in its pilot phase and we would appreciate any feedback as we examine new profiles and materials throughout 2022.  
This event is geared towards K-12 educators. 1.5 CTLE hours 
Free. Registration required. A Zoom link will be provided upon registration.
The Frederick A.O. Schwarz Education Center is endowed by grants from The Thompson Family Foundation Fund, the F.A.O. Schwarz Family Foundation, the William Randolph Hearst Endowment, and other generous donors. 
This program is supported as part of the Dutch Culture USA program by the Consulate General of the Netherlands in New York.