People of New Amsterdam: Virtual Educator Workshop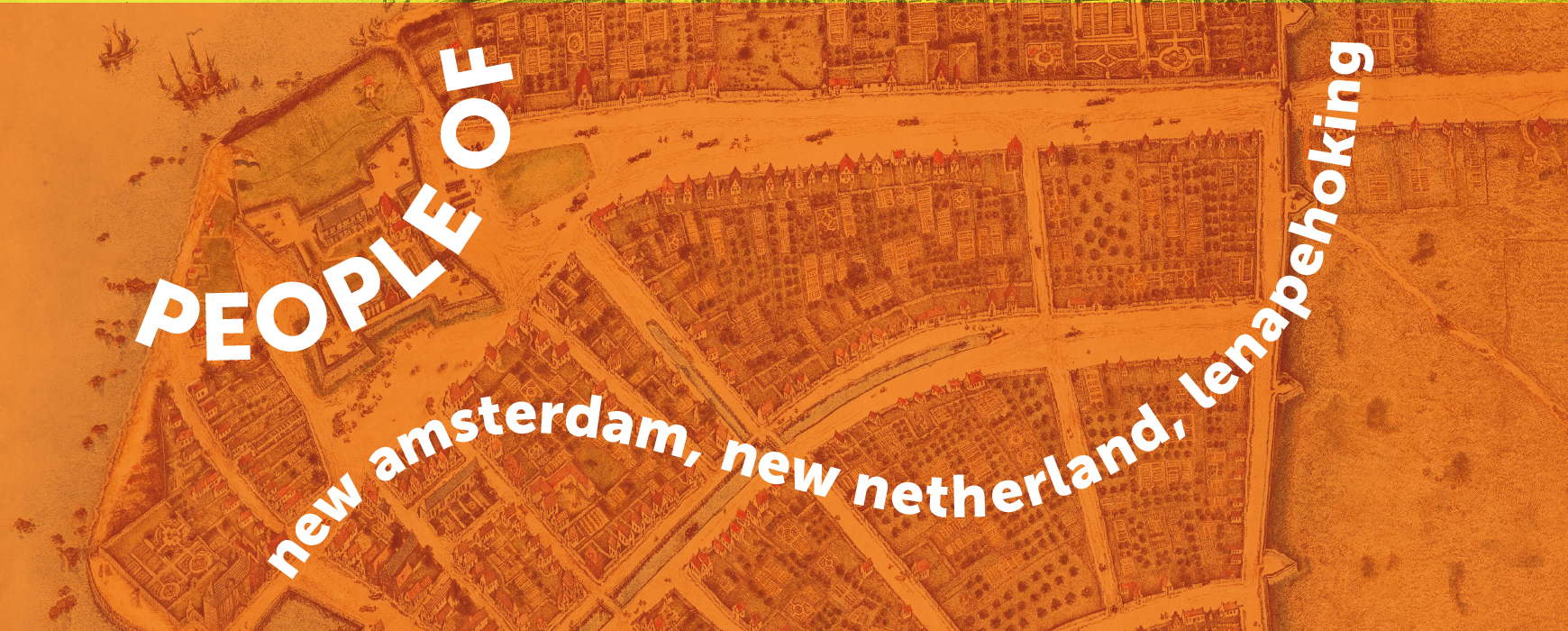 Who were the people of New Amsterdam? How can their stories help students better understand this moment in time and the legacies of colonialism on our city today?
Join us for a virtual educator workshop to learn about Juan Rodriguez, Asser Levy and Sara Kierstede – three individuals who inhabited New Netherland in the 17th century. Their stories will provide insights into the trade, politics, religion, and gender roles of New Amsterdam to support lessons that will encourage your students to think critically about the colonial period.
The historical figures featured in this workshop are:
Juan Rodriguez

a Black or mixed-race man from Santo Domingo (today's Dominican Republic) who is considered the first non-Native person to have resided in the area that would later be called New Amsterdam

Sara Kierstede

a woman of Scandinavian descent who served as a translator for Dutch negotiations with Indigenous communities in New Amsterdam

Asser Levy

one of the first Jewish settlers in New Amsterdam and a merchant who advocated for rights for Jewish residents of New Amsterdam.
These three profiles are the latest additions to MCNY's People of New Amsterdam project, an online educational resource that showcases individuals from the Dutch New Amsterdam period. The first five profiles were all individuals featured in the Museum's New York at Its Core gallery Port City: 1609 – 1898. These three new profiles add additional perspectives on life in the colonial period. Accompanying insights from scholars provide additional context for the forces shaping the lives of these individuals.
This event is designed for K-12 educators. 1.5 CTLE hours.
Free. Registration required. A Zoom link will be provided upon registration.
Questions? Email pd@mcny.org
Supporters
 The Frederick A.O. Schwarz Education Center is endowed by grants from The Thompson Family Foundation Fund, the F.A.O. Schwarz Family Foundation, the William Randolph Hearst Endowment, and other generous donors.
This program is supported as part of the Dutch Culture USA program by the Consulate General of the Netherlands in New York.