Past Event: State of the (Public) Art
When:
Tuesday, March 27, 2018, 6:30pm
This event has passed.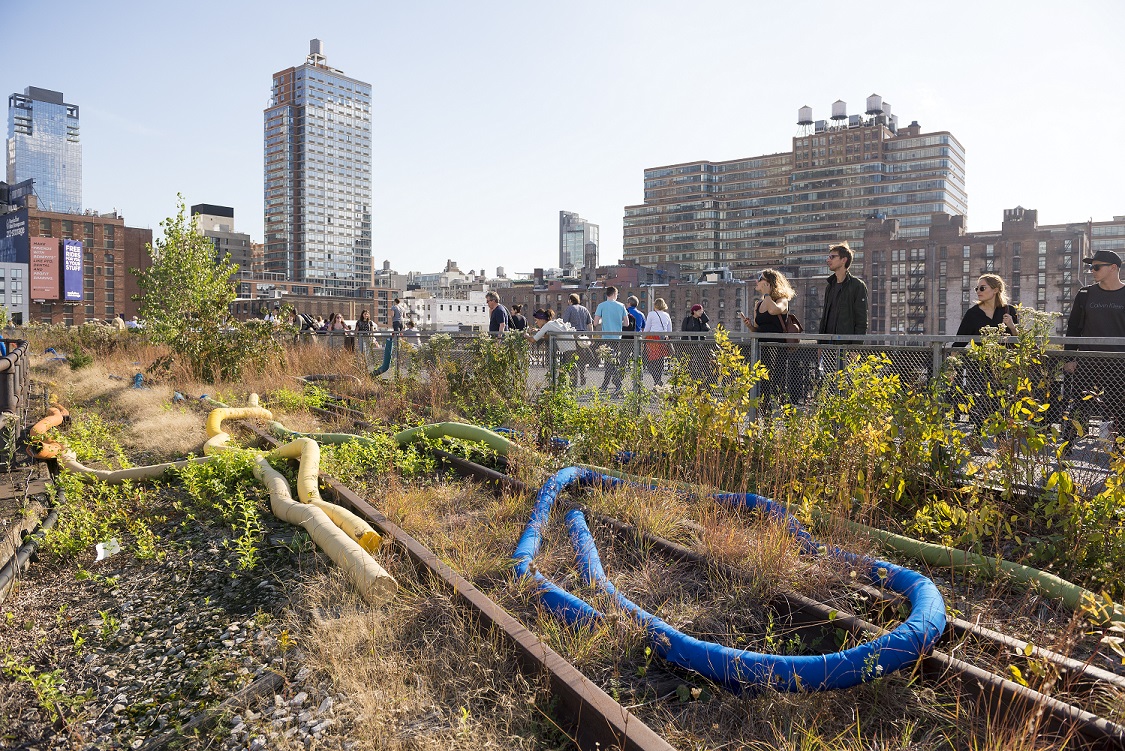 Public art has powerfully transformed not only New York City's public spaces, but also New Yorkers' basic expectations of what art itself can be once it is "in the open" and outside the confines of museums and galleries. Join leaders of some of the city's most innovative public art projects and spaces including the High Line's Cecilia Alemani, Governors Island's Meredith Johnson, and The Laundromat Project's Kemi Ilesanmi for a roundtable discussion about what's next in the world's most exciting city for public art, moderated by Emma Enderby, curator at The Shed and adjunct curator at Public Art Fund.  

This program is inspired by our exhibition, Art in the Open: Fifty Years of Public Art in New York (on view through September 23, 2018). To view all of the programs in the series, click here. 

About the Speakers:
Cecilia Alemani is the Donald R. Mullen, Jr. Director and Chief Curator of High Line Art. She is also the Artistic Director of the first edition of Art Basel Cities: Buenos Aires. Previously, Alemani was the Curatorial Director of X Initiative, a temporary nonprofit space that presented more than 50 varieties of initiatives.

Kemi Ilesanmi is the Executive Director of The Laundromat Project, which brings socially relevant and socially engaged arts programming to laundromats and other everyday community spaces in Bedford-Stuyvesant, Harlem, and Hunts Point/Longwood.

Meredith Johnson, Vice President of Arts and Culture for the Trust for Governors Island, oversees the selection and implementation of public art on the island. Johnson formerly served as a Curator at Creative Time.

Emma Enderby (moderator) is a curator at The Shed and adjunct curator at Public Art Fund where she co-curated the group exhibitions Commercial Break and The Language of Things, and organized the solo presentations Katja Novitskova; EARTH POTENTIAL; David Shrigley: MEMORIAL; and Spencer Finch: Lost Man Creek.