Past Event: Jackie Robinson: The Personal and Political
When:
Tuesday, May 14, 2019, 6:30pm
This event has passed.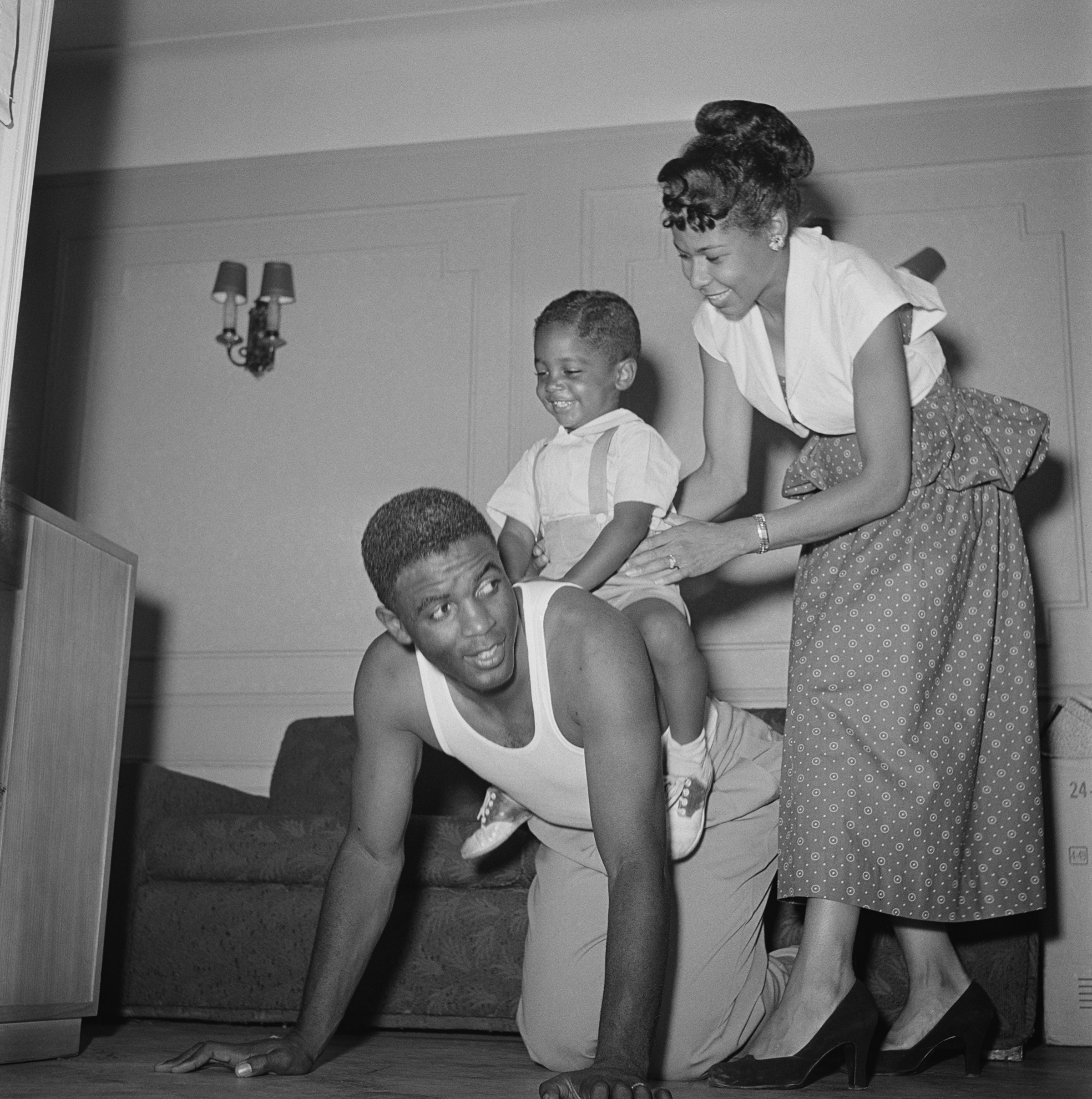 On his first day on the Brooklyn Dodgers in 1947, Jackie Robinson changed history, paving the way not only for the desegregation of the sport but also the launch of the modern civil rights era. Join Robinson's daughter Sharon Robinson, Vice Chair of the Jackie Robinson Foundation; Jonathan Eig, author of Opening Day: The Story of Jackie Robinson's First Season, and journalist and author William C. Rhoden for a conversation about diversity in the dugout and Robinson's career, life, and legacy. Moderated by journalist Budd Mishkin. 
Co-presented with The Jackie Robinson Foundation, this talk accompanies our exhibition, In the Dugout with Jackie Robinson: An Intimate Portrait of a Baseball Legend. 
About the Speakers:
Sharon Robinson is educational consultant for Major League Baseball and Vice Chair of the Jackie Robinson Foundation. She manages Breaking Barriers: In Sports, In Life, a baseball-themed national character education curriculum and is also the author of many works of fiction and nonfiction for children. She has written several widely praised books about her father, including her latest novel, The Hero Two Doors Down: The Unlikely Friendship between a Brooklyn Boy and a Baseball Legend. Robinson had a 20-year career as a nurse-midwife and educator, teaching at Yale, Columbia, Howard, and Georgetown.

Jonathan Eig is a former senior special writer for The Wall Street Journal. He is the author of several books, including the highly acclaimed bestseller Opening Day: The Story of Jackie Robinson's First Season. Eig has also written for The New York Times, The New Yorker, and The Washington Post, among others. He has appeared on The Daily Show with Jon Stewart, Fresh Air with Terry Gross, and in two Ken Burns documentaries: Prohibition and Jackie Robinson. 
William C. Rhoden is a former journalist for The New York Times. Before joining the Times as a staff sports columnist in 1983, Rhoden worked at publications including the Baltimore Sun and Ebony.  His first book, Forty Million Dollar Slaves: The Rise, Fall, and Redemption of the Black Athlete was published in 2006 and his second book, Third and a Mile: The Trials and Triumph of the Black Quarterback was published in 2007.

Budd Mishkin (moderator) hosted the long-running show "One on 1 with Budd Mishkin" on the television network NY1 (2003 to 2017) where he profiled over 300 influential New Yorkers with significant personal and professional ties to the city including Anthony Bourdain, Gloria Steinem, and Yoko Ono. He has also served as a sports anchor/reporter for NY1's nightly program "Sports on 1, The Last Word," covering some of the biggest events in recent New York sports history. 
Supporters
This program is made possible in part by Jim Hanley & Taconic Builders. 
Partners
This program is co-presented with the Jackie Robinson Foundation.