P Credit: New York at Its Core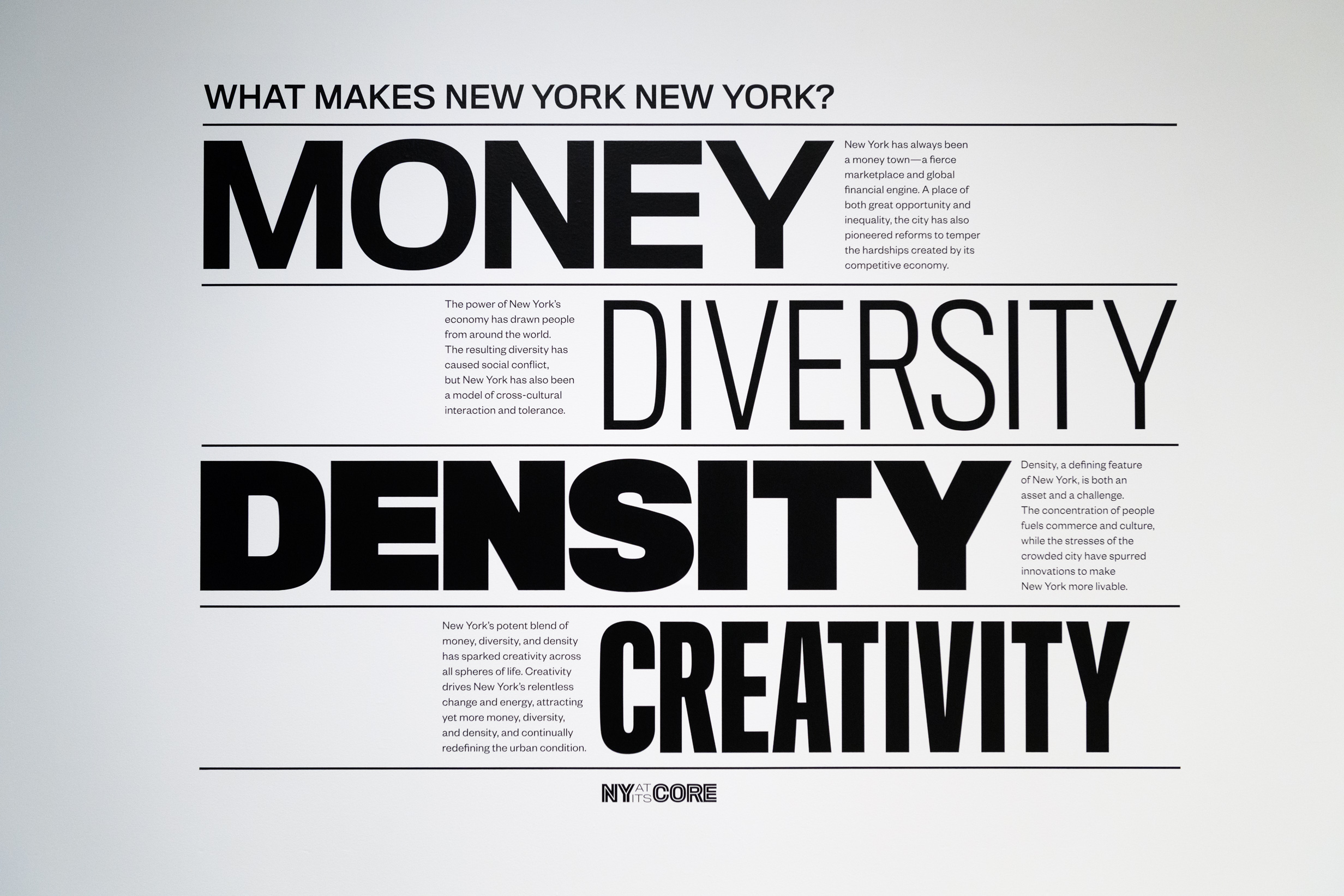 Course Information
Course Title: New York at Its Core: Examining Our City's Past, Present, and Future
Course Credits:
3 P Credits (with ASPDP registration)
36 course/CTLE hours
The Museum of the City of New York is a CTLE certified provider.
Course Description
What makes New York, New York? How can our students engage with the history of our city and understand how its past shapes our present? How can they learn how to evaluate and apply data about NYC today to solve challenges we face in our future?
Run by the Frederick A.O. Schwarz Education Center at the Museum of the City of New York and supported by the Museum's groundbreaking exhibition, New York at Its Core, this course provides participants with historical understanding of change over time in New York City – examining its rise from a striving Dutch village to a preeminent global city now facing the future in a changing world.
Participants will: learn about a diverse selection of New Yorkers whose decisions changed the city; hear from historians about how they uncover the past and analyze source material; and explore how four key themes of money, density, diversity, and creativity can tell the many stories of the city. Through participation in exhibition tours, hands-on workshops, and discussions with scholars, participants will learn New York City history, practice and design inquiry-based engagement techniques for student-centered learning, and come away with a newfound appreciation for their city.
Registration
Registration for New York at Its Core is a two-step process for those taking the course for P Credit. Educators interested in taking this course not for P Credit are welcome to do so and only need to complete Step 1. All eligible educators receive CTLE credit for the course hours.
Step 1: Register for NEW YORK AT ITS CORE using the blue "Register" button at the top of this page and pay the Museum's course fee of $200.
Step 2: Once the ASPDP catalog is open, register for the course on the ASPDP Course Catalog and pay the NYC DOE ASPDP Course Fee of $125.
About P Credit Courses
The Museum of the City of New York offers Professional Credit (P Credit) Courses throughout the year. These courses are open to all educators, including educators not eligible for credits through the New York City Department of Education.
P Credit in-service courses are offered in conjunction with the New York City Department of Education's After School Professional Development Program (ASPDP) and can be applied towards teachers' 30+ salary differential. ASPDP courses may also be used by teachers and paraprofessionals toward the NYS 175 hours of Professional Development requirement, as long as their principal approves. For more information on DOE salary differentials, please visit their website.
Questions? Email us at pd@mcny.org.
MCNY Course Fee: $200
For P Credit, an additional fee of $125 paid upon registration to ASPDP will apply.
Education programs for New York at Its Core are made possible by The Thompson Family Foundation and the Institute of Museum and Library Services.
The Museum is grateful to The Andrew W. Mellon Foundation, which supports a Predoctoral Fellowship Program in History Education.
The Frederick A.O. Schwarz Education Center is endowed by grants from The Thompson Family Foundation Fund, the F.A.O. Schwarz Family Foundation, the William Randolph Hearst Endowment, and other generous donors.