Design Your Own NYC Tote Bag - 10am
When:
Saturday, July 15, 2023, 10:00am
This event has passed.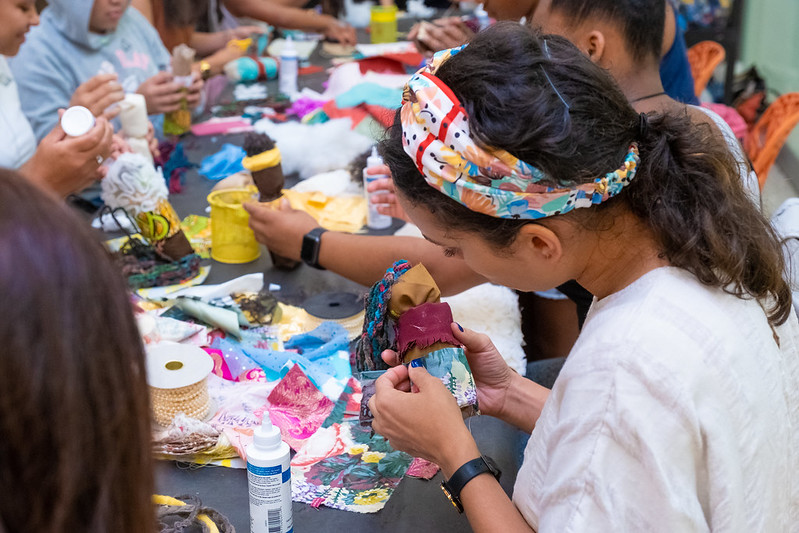 Design Your Own NYC Tote Bag: Design your own tote bag with illustrations of iconic New York City objects using fabric markers and/or fabric pastels inspired by the fashion and costumes on display! 
When: Saturday, July 15, 2023. Register for 10am 
Where: Museum of the City of New York
The Museum of the City of New York invites children ages 5-12 to our hands-on art making series, Art in the City. Lifting the range of materials used by artists in our centennial show, This is New York: 100 Years of the City in Art and Pop Culture, each session will introduce children to a different art form/medium, including mosaics, landscape painting, felt collage, and more. Through independent and collaborative material exploration, children will be able to build a personal connection to the observant and playful ways artists visualize stories of New York City. 
This art-making series is  free with museum admission and geared towards children ages 5-12. Museum admission is by suggested donation for adults and free for ages 19 and under. Participating children must be accompanied by an adult. No previous art-making experience is necessary. All materials will be provided. 
Pre-registration is strongly recommended and can be completed using the registration links above. Registrants will receive a reminder email about the event.