The David Berg Distinguished Speakers Series: An Evening with Andrew Solomon
When:
Wednesday, March 1, 2017, 6:00pm
This event has passed.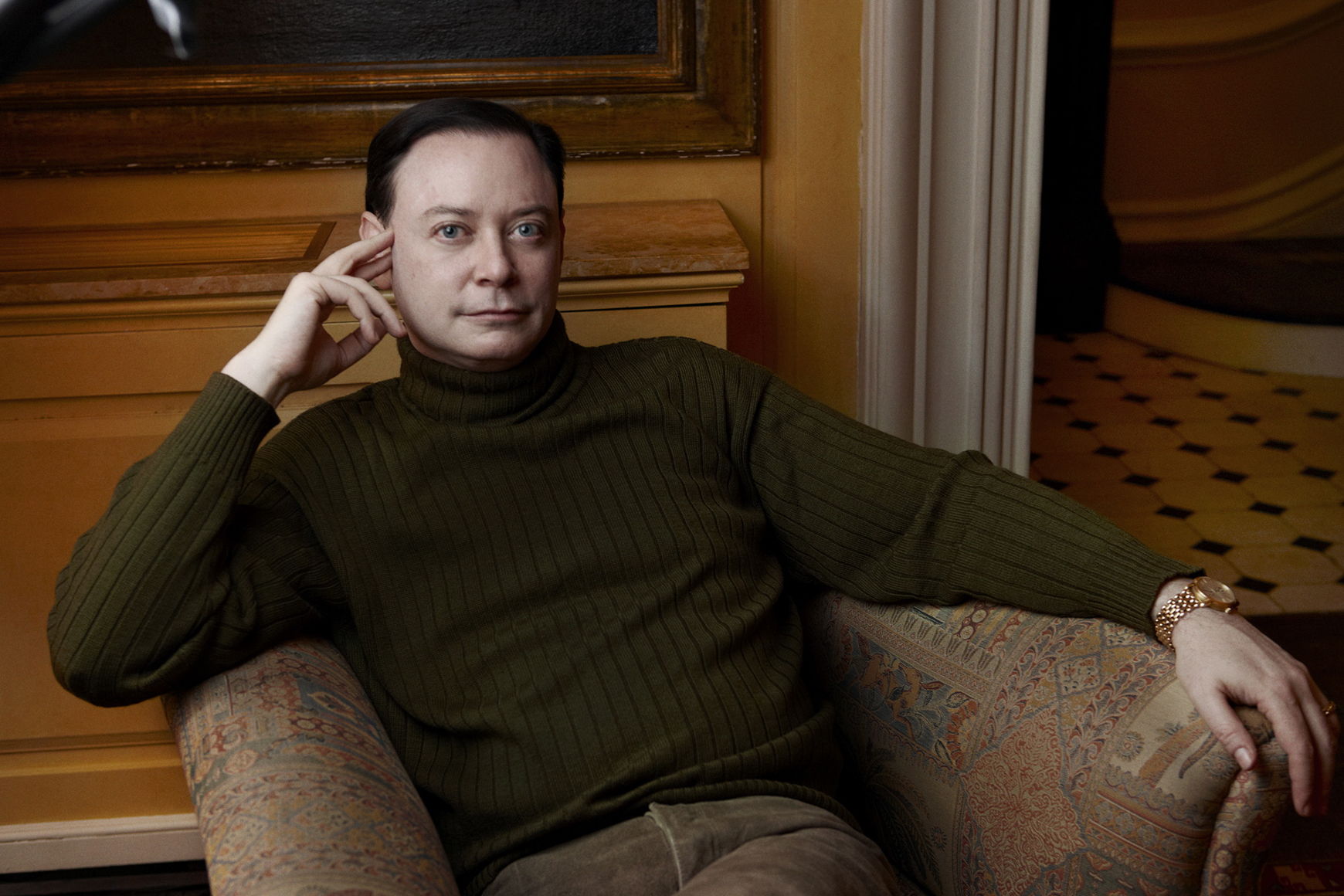 Please note that the timing for the evening has changed. A book signing and reception will precede the talk from 6 to 7 pm. The talk will begin promptly at 7 pm; please see the event timeline below. 
Trafficking in how we perceive and are perceived, New York native Andrew Solomon reflects on his 25 years of international reporting. From his time on the barricades in the putsch that ended the Soviet Union to his more recent work in Libya, Rwanda, Myanmar, and Afghanistan, Solomon's extensive travels have made him even more committed to the New York he came from – a city of immigrants, refugees and travelers. Today, these international narratives are particularly relevant as our society threatens to turn inward against itself. For Solomon, examining the recent history of some of the world's most beleaguered countries offers the invaluable opportunity to listen and learn from the people there who have long defended freedom despite constant siege against it.   
After his talk, Solomon will be joined by award-winning author and memoirist Lucette Lagnado to discuss what it means to see and write about the world as a New Yorker.
Event Timeline: 
6:00 pm to 7:00 pm - Reception and book signing with Andrew Solomon in the Rotunda
7:00 pm to 8:30 pm - Andrew Solomon's talk, followed by a conversation with Lucette Lagnado in Ronay Menschel Hall (Ground Floor)
About the Speakers: 
Andrew Solomon, Ph.D., is a writer and lecturer on politics, culture and psychology, a Professor of Clinical Psychology at Columbia University Medical Center, President of the PEN America Center, and the author of Far and Away (Scribner, 2016), winner of the National Book Award and the National Books Critics' Circle Award. His previous best-selling books include Far From the Tree: Parents, Children, and the Search for Identity (2012), winner of the National Book Critics Circle Award for Nonfiction, and a memoir, The Noonday Demon: At Atlas of Depression (2000), recipient of the 2001 National Book Award for Nonfiction. From 1993 to 2001, Solomon was a contributing writer for The New York Times Magazine.  He has written for The New Yorker, Travel & Leisure, and ArtForum, among other periodicals, and has authored essays for many anthologies and exhibition catalogs.

Lucette Lagnado is an author and a reporter for The Wall Street Journal, where she covers health and medicine and has received numerous prizes. Born in Cairo, she and her family left Egypt as refugees when she was a child, an experience that helped shape and inform her two acclaimed memoirs, The Arrogant Years (2011) and The Man in the White Sharkskin Suit (2007), recipient of the Sami Rohr Prize for Jewish Literature. She is currently researching a new book about the vanished Jews of the Levant.
Sponsor
Made possible by The David Berg Foundation, this series of talks features prominent New York scholars, policymakers, artists, business leaders, and observers, and explores key ideas and forces that have created the New York we know today, and which are shaping the city of tomorrow.