Past Event: Brooklyn & Beyond: The Photographs of Alex Webb and Rebecca Norris Webb
When:
Friday, March 19, 2021, 5:00pm
This event has passed.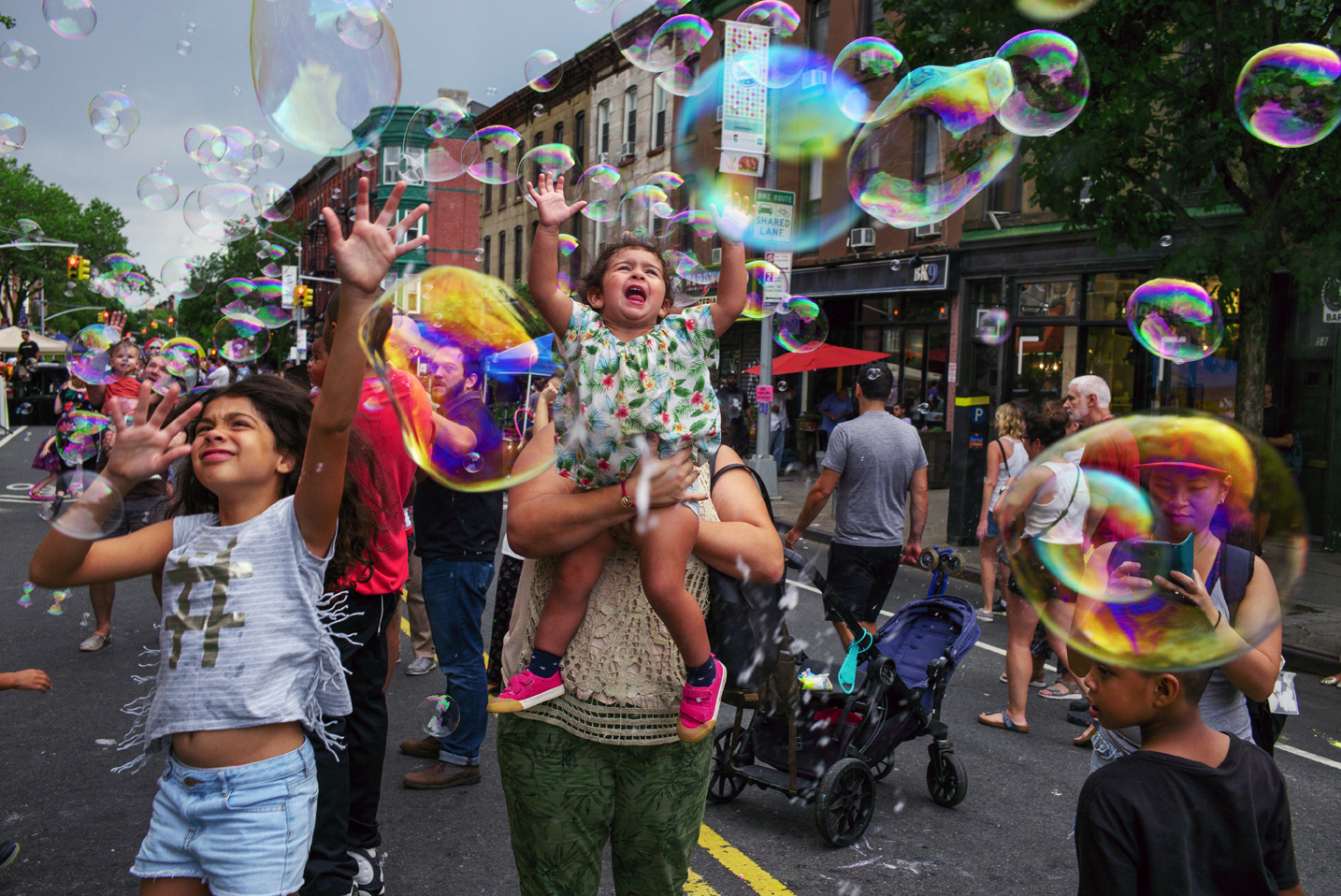 Please note that this event is now sold out.
Join photographers Alex Webb and Rebecca Norris Webb for a talk about their work followed by a Q & A. 

Alex Webb has sought to canvass Brooklyn with an emphasis on exploring its tremendous cultural diversity, from Mexican and Caribbean Brooklyn to Chinese Brooklyn. By contrast, Rebecca Norris Webb has photographed the green heart of Brooklyn, its parks and gardens, as the contemplative core for this body of work. Through the work of Alex Webb and Rebecca Norris Webb we come to see the complex beauty of the borough—its people, its urban landscape, and its verdant green spaces.
This program will take place virtually, via Zoom. Registrants will receive a link to join us in advance. 
This program is presented in conjunction with our exhibition The City Within: Brooklyn Photographs by Alex Webb and Rebecca Norris Webb (opened March 11, 2020).
Purchase the book before the event via the Museum's Shop, here. 
About the Speakers:
Alex Webb has published more than fifteen books including Brooklyn, The City Within (Aperture, 2019, with Rebecca Norris Webb) and La Calle: Photographs from Mexico (Aperture, 2016), as well as a survey of his color work, The Suffering of Light (Aperture, 2011). Webb became a full member of Magnum Photos in 1979. His work has been shown widely and he has received numerous awards, including a Guggenheim Fellowship in 2007. His photographs have appeared in The New York Times Magazine, National Geographic, and GEO, among other publications.
Rebecca Norris Webb, originally a poet, often explores the complicated relationship between people and the natural world in her eight books, including Violet Isle: A Duet of Photographs from Cuba (Radius Books, 2009, with Alex Webb), My Dakota (Radius Books, 2012), and her new book, Night Calls (Radius Books, January 2021). A 2019 NEA grant recipient, she has exhibited at the Museum of Fine Arts, Boston and the Cleveland Museum of Art, among other museums. Her work has appeared in The New Yorker, New York Times Magazine, National Geographic, and Le Monde Magazine. The Webbs' current joint exhibition, Brooklyn: The City Within, is at the Museum of the City of New York through April 18, 2021.
Supporters
The City Within is made possible in part by Cherylyn and Chris Ahrens, Bill and Victoria Cherry, Susan Griffith and David Neill, William and Elizabeth Kahane, Marina and Andrew Lewin, Jennifer and Andrew Marrus, and Ann G. Tenenbaum and Thomas H. Lee.